Breathe, Flow, and Tone at Ignite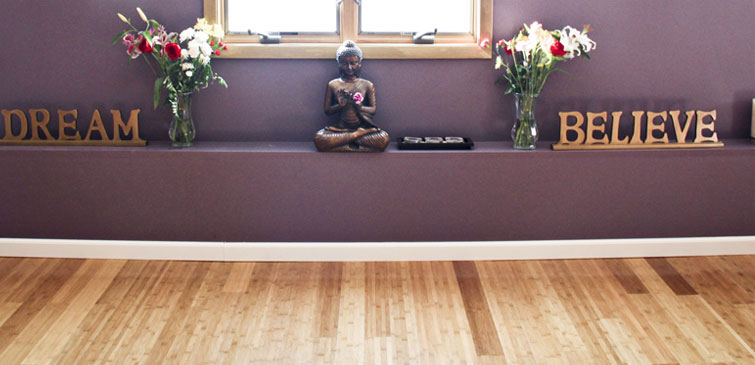 I have been to a lot of yoga studios. From Montclair to Chatham to Summit. I won't count the studios I have been to on vacation because they are always one and done. I have learned after many years of practicing yoga:
1) I am just okay. Yoga is about patience. Getting there is easy but learning is hard. I will never be able to have perfect yogi toe lock standing straight with my leg out 90 degrees. I am just not that flexible. But I have accepted it.
2) I still dream about the day I can do a forearm stand (pincha mayursana). My fear is I will land on my nose and break it. Actually maybe that isn't such a bad fear, I can finally get my nose done, lol. But in all seriousness, although yoga is about your own practice, breathing and sharing energy,  I can't help but feel insecure when I cannot do what others can. I guess it is human nature. I will keep trying.
3) My experience with yoga is based not only  on the studio and the teacher but on the vibe in the room. Good energy is either there or not. You can't make it, it is just one of those things you feel. Like the feeling when you walk into a party and you know if it's going to be a good one or you will be leaving early.  The music is right, the people are fun, the host has set the right tone. This is how I feel about Ignite.
It has taken me a long time to fall in love with a studio that I love.  It has even taken me a longer time to realize that hot yoga is not the end all be all. Besides the fact that hot yoga takes up 3 hours of my day , you can't just walk out of hot yoga and move on with your day. You must shower and wash your hair. Washing my hair is an ordeal in itself. I have to spend 30 minutes drying it otherwise I will look like Janis Joplin. There goes half of my day.
When I found out my friend Michele was teaching at Ignite, I decided to try it. I had never been to the studio before but my friend Dara has been telling me about it for a while and how I had to go. So if you remember from my post about Joey. I was in for a treat.
My first impression was that everyone seemed to be relaxed and into their practice. I didn't feel like there was the front row of yogi's who were doing crazy inversions and handstands in every vinyasa. Yes, of course, there will always be advanced yoga students in every class (and I have taken that class at Ignite) but it felt more at ease than I had experienced in a while. Everyone there was super nice and into learning. Cellphones are hidden and practice is serious however if you have to run out and pee in the middle or leave a few minutes early, nobody stares at you like wtf are you doing. it's accepted. love that. I have to pee a lot. (I do make sure to be SUPER quiet)
The owner, Daniele, is super cool, takes a lot of the classes and has an extensive background in health and fitness You can read more about her HERE.  I have now tried 5 teachers at Ignite. Each teacher has their own rhythm, their own pace. I love them all for different reasons. We all have our favorites, of course. But I can't say I have ever left a class and felt like ugh, I will never go back to that class again. Love that place.
I spoke to Michele and Daniele about having a tiny event and bringing my favorite things together for one morning at the end of May. I always associate yoga with living clean. As most of you know I have been on a mission to spread clean living. I was hoping if I could share my clean beauty products and maybe introduce you to Ignite (if you have not yet been) you would  join me. So many people asked me about Beautycounter so I figured this would be the perfect opportunity to show the products, have a sign up form if you want me to do a personal drop off so you can try,
view the incredible collection of  toxin free, GORGEOUS nail colors
and practice yoga. Michele is offering a $10 class Tuesday, May 27th that will be fun, easy and the perfect way to start your morning.
You must sign up at www.igniteyoganj.com (go to schedule). Her class fills up quick so be sure to secure a spot now.
I hope everyone will join me on May 27th for a morning at my favorite yoga studio, Ignite, with a special teacher, Michele and a look into how you can make small changes in your skin routine by using safe products. You can read all about how and why I got involved in Beautycounter HERE.
Looking forward to sharing all my goodies!
See you on the mat!
xx
 Ignite Yoga, 19 South Livingston Avenue, Livingston NJ 07039. 973-865-5668.