Farm to Table in your home?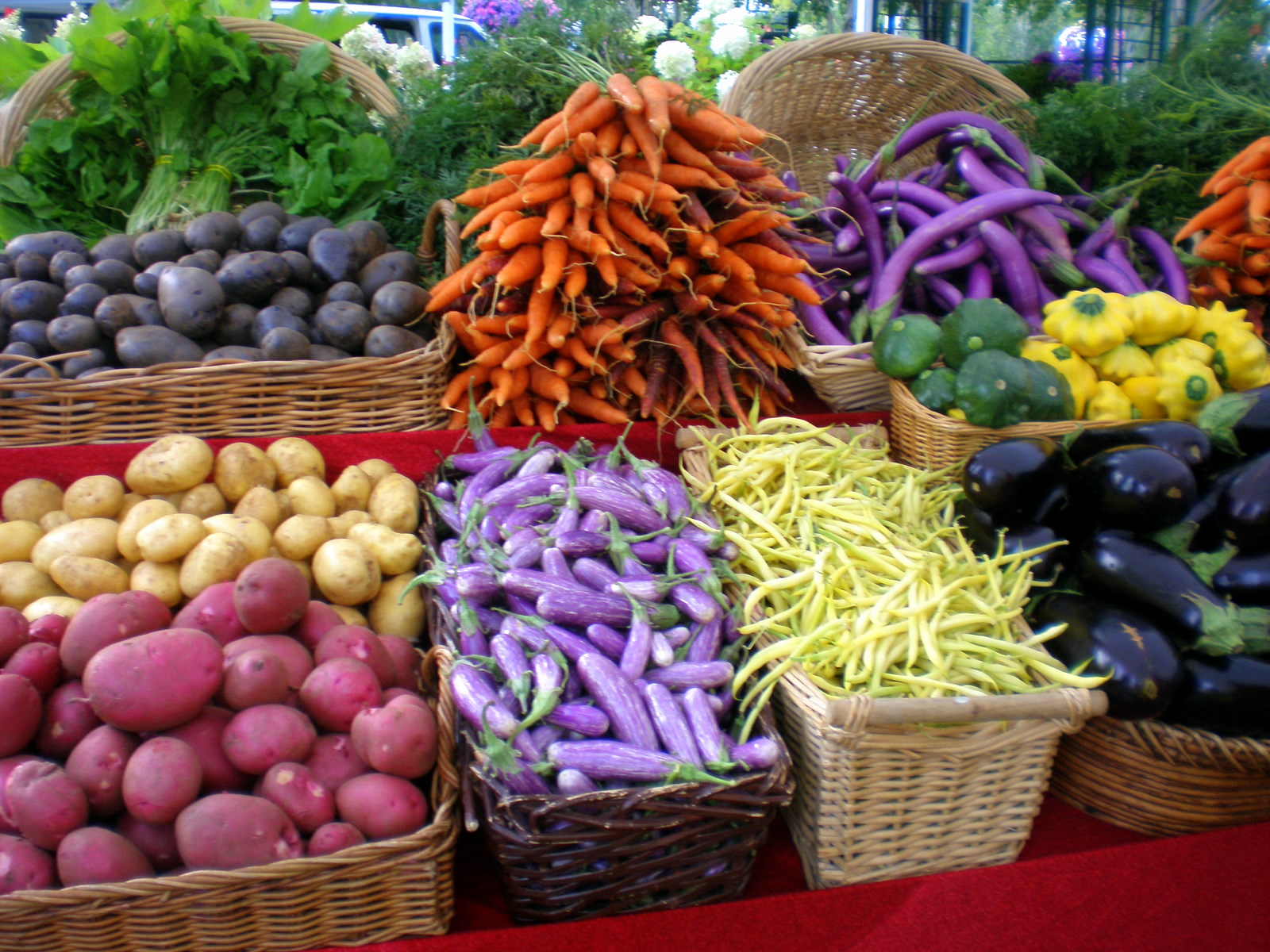 After three weeks on the clean cleanse, changing my skin care, my doctors and my household cleaners, I looked into a way I could bring farm to table to my actual "dinner table." I read about a lot of different options but what I found was right under my nose. I am sure many of you know about Farm & Fork Society but for those who don't, OMG!
Farm & Fork Society is called a  CSA or Community Supported Agriculture. In basic terms a CSA consists of a community of individuals who pledge support to local farming operations by becoming "shareholders" in a selected farm. A monetary "shareholder pledge" in advance of the season allows the farmer to cover anticipated costs of his or her farm operation and also pays the farmer's salary. In return, as a CSA member you will receive weekly shares of the farm's bounty throughout the growing season.
Farm & Fork Society is made up of three local farmers
Breezy Hill Farm & Knoll Krest Farm
The orchards at Breezy Hill are sprayed minimally and certified in the Eco Apple and Fair Trade programs. The home farm has been managed exclusively with certified organic materials for 5 years and will certify next year.They consider biodynamic the holy grail and are focused on environmental stewardship and fair labor. The farm grows more than 50 varieties of apples in addition to raspberries, strawberries, cherries, sour cherries, blackberries, blueberries, currants, peaches, plums, pears and cranberries.  Breezy Hill also offers a full line of completely homemade fresh fruit pies, baked goods, salsas, chutneys, and fresh apple, pears, and apple raspberry ciders, and, some European style ciders. YUM!!!!!!!
Knoll Crest Farm raises all natural poultry and eggs for generations. Their happy hens are free running and are raised without any antibiotics and hormones.  They use ONLY vegetarian feed. Their pasta is made from semolina flour and their own pastured chickens' eggs.
Starbrite Farm
Starbrite Farm is a diversified, certified organic, vegetable farm. They grow virtually every type of produce that is possible in our climate- from arugula to zucchini. Included in the planting list are many heirloom varieties such as the Rattlesnake pole bean, Costata Romanesco squash, heirloom melons, and many varieties of heirloom tomatoes. They also grow many unique varieties such as Japanese salad turnips, ground cherries (cape gooseberries), white sweet potatoes, sugarsnap peas, multi-colored carrots as well as oakleaf and other types of lettuce you will never find in the supermarket.
Green Mountain Maple Sugar Refinery Company Inc.
Joe Russo, owner of Green Mountain Sugar Refinery Company, used his food engineering background and devised an evaporating system using high pressure steam which he designed and installed personally. This system is refined year after year and makes a beautiful flavored Pure Vermont Maple Syrup. The syrup is amazing!!!
So everything looks amazing, right!!??
How does it work?
First and foremost, the cutoff for this season is April 15th so you need to order stat. It's actually a great idea to split a share with a friend if you think you will never use everything. You can split a share but it must be done AFTER pickup!
The Farm & Fork Society season runs from June 13 through November 21, 2014. Members pick up their shares on Fridays from the Wells Fargo Parking lot located at the corner of Essex Street and Spring Street in downtown Millburn (Behind Bhakti Barn Yoga).
Pick up times are from 12 PM to 3 PM.
Montclair Farmer's Market Option:  Starbrite Farm, is at the Montclair Farmer's Market on Saturday mornings. There are 20 Vegetable Shares available for pick up at the market on Saturday mornings from 8-10 AM at the Starbrite Farm stand. All shares will be pre-boxed and there will be no substitution of the contents in your share. Share price is $635. The increase in price is the pay for the extra labor and supplies the farmer needs. There are several great vendors at the market including fruit, meat, eggs, fish and cheese so you can supplement your share. We do not want you to feel like you are missing out on our other offerings. In addition, you will still be able to purchase some of our other supplemental shares the CSA will be offering throughout the season including meat, honey, maple syrup and cheeses.  They will work out a system so you will not miss out.  (If you choose this option, please write MONTCLAIR on the top of your commitment form)
What are your share options?
Main Shares
Vegetable Share — Certified organic vegetable delivery from Starbrite Farms in Andover, NJ, $625.  The quantity of each week's share varies. Share produce may include but is not limited to tomatoes, summer and winter squash, garlic, onions, different types lettuce, broccoli, cauliflower, turnips, beets, eggplant, peppers, swiss chard, beans, herbs, carrots, cabbage, spinach, and more. Usually 5-10 types per week.  Vegetable share runs for 24 weeks.
Fruit Share  — Eco-certified fruit delivery from Breezy Hill Orchard in New York, $322. Weather permitting, shares will include cherries, strawberries, raspberries, blackberries,, peaches, plums, nectarines, rhubarb. apples, pears, and possibly cranberries (from an organic farm in Massachusetts). Fruit share runs for 23 weeks.
Poultry Share — One whole fresh free range, antibiotic and hormone free chicken (Approx 4 lbs/frozen) from Knoll Krest Farm.  $368 for 23 weeks.
*Supplemental Shares
Egg Share — Eggs (pastured, free range, antibiotic and hormone free, organic brown) from Knoll Krest Farm in New York, $115. One dozen a week for 23 weeks.
Pasta Share — Fresh homemade pasta made with free range, antibiotic and hormone free, organic brown eggs from Knoll Krest Farm in New York, $115. 12 oz per week, a different shape and flavor each week for 23 weeks.
Poultry Half Share — One whole fresh free range, antibiotic-hormone free chicken (Approx 4 lbs/frozen) from Knoll Krest Farm every other week.  $192 for 12 weeks.
Pie Share (Full & Half) —  Breezy Hill pies use the best local ingredients.  The hand rolled crusts are made with local butter from Ronnybrook Farm Dairy and eggs from Knoll Krest. Fillings comes from the farm's Eco Apple Certified Apples and other fruit sourced from local farms. Additionally, Breezy Hill uses no fillers, extenders, preservatives or cornstarch in its pies. Twelve inch pie selection may include (but not limited to) apple, strawberry rhubarb, blueberry, peach, and cherry. $345 for 23 weeks.  ($180 for 12 weeks/every other week)
Cider Share — Fresh farmhouse cider from  Breezy Hill Orchard. 1/2 gallon per week.  $115 for 23 weeks.
Maple Syrup/Honey 
— Members may order Maple Syrup (4 grades), Maple Cream, Maple Vinegar, Maple Candy, Honey and/or Creamed Honey from the 
Green Mountain Maple Sugar Refinery Co
 in Vermont. All products are organic, GMO free and Kosher. All maple products are made at the Farm in Belvidere Center, Vt.  All honey is raised on Lake Champlain in Alburgh, VT. Orders must be received by June 20.  Products will be delivered on July 11. (Click
here
 for Order Form)
In addition to our above mentioned add-on shares, we plan on offering supplemental shares from other local farmers throughout the season including juice, beef, lamb and pork. So stay posted!
*You must be a vegetable share, fruit share or poultry full share member to add-on any supplemental share.
What I love most about this idea is that it forces me to find new recipes. I have never cooked with turnips before but once they are in my refrigerator I will have to figure out some kind of recipe (this is where I am asking for a chef! just kidding). But I do love using fruits and vegetables I have never used before to whip up something new and delicious!
After speaking to Farm &  Fork and telling them my readers have to know about this, they suggested for every person that signs up for the Farm & Fork Society and mentions Lulu and Lattes on their commitment form,  you will get a pint of organic maple syrup from the Green Mountain Maple Sugar Refinery Co.  in Vermont.   Pint will available for pick up in July when all their maple syrup shares are in. Sounds fab!
Do not forget in the section where it says "How did you hear about us?"  circle Online and write "Lulu and Lattes"  for your free syrup.
Applications
are due by the 15th. I can't wait to see all my new goodies! I will share all my recipes from my new fruit and veggie shares! woohoo!!
I did add a price comparison below just to show you it is not as expensive as it looks. Plus you are getting the BEST OF THE BEST!!! I do not think I have EVER walked out of whole foods without paying at least $100 and I love that you can share this with a friend!
LOVE THIS!!! Now I just need to find a friend to share this with, Jen??