LULU'S KIDS, TWEENS AND TEEN HOLIDAY GIFT GUIDE 2021!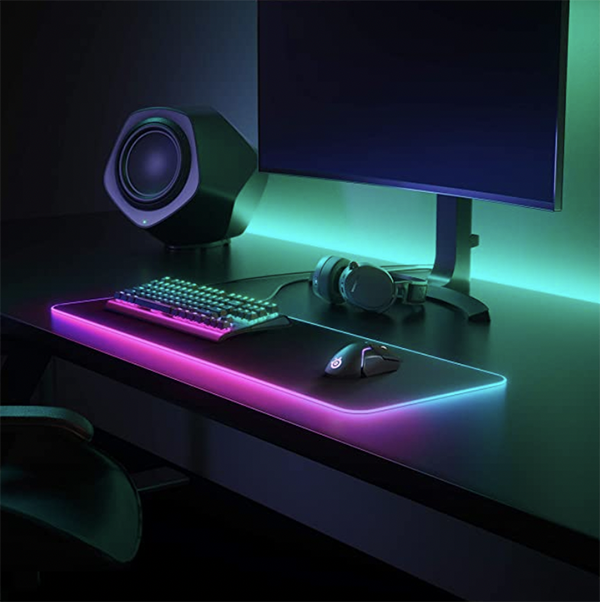 It is that time of year again!!! As always, I scoured the market for the hottest gifts for kids, and teens! If there is no price, it's because it is an Amazon product and I am not allowed to list the price. Please click on link. HAPPY SHOPPING AND HAPPY HOLIDAYS!!
5 SURPRISE MINI CAPSULES
A present is already a surprise, and these mini mystery capsules take it to the next level by breaking open to reveal five different mini objects. There are miniatures from  70 different brands hidden inside 5 Surprise capsules
5 SURPRISE MINI MYSTERY CAPSULES
DIY SLIME SET
Starry Nights is a deep indigo clear slime that is accompanied by holo star glitters; It is designed to resemble clear night skies and is an Instagram Favorite!
STARRY NIGHT SLIME – $10.05
FURREAL WAVY THE NARWAL
MAGIC MIXES MAGIC CAULDRON
Experience real magic – just mix your potion and make your pet! Who will you magically create?
MAGIC MIXES CAULDRON
FIDGET IPHONE CASE
CAMO EARBUDS
Your Kiddo will love these cameo wireless earbuds! Unless of course you go all out for the Airpod Pros!
CAMO EARBUDS – $32
AIRPOD PROS 
INFLATABLE LOUNGER
This inflatable lounger is a hammock, air cushion puff for beach and a couch for camping all in one! Great for bedrooms, dorm rooms or even the park!
5 GOLD PLATED BRACELET SET
BIRKENSTOCK SHEARLING SLIDES
UGG SLIPPERS
Super cute and comfy! These ugg slippers pair perfectly with leggings or their favorite PJ's!
UGG SCUFFETTE SLIPPERS – $90
HEATED SLIPPERS
PLATFORM CHUCK TAYLOR'S
PLAID SHIRT JACKET
BASK
Show off your favorite basketball/football team with this warm cozy beanie!
WOOL BEANIE HAT$28
2 PACK OF COZY SOCKS
Keep toes toasty when the temperatures start to dip with these cozy crew socks in a variety of patterns.
COZY SOCKS – $10
WEARABLE BLANKET
FJALLRAVEN CLASSIC BACKPACK
BALA BANGLES
Up your workout routine with these 1lb fashionable bangles!
BALA BANGLES
BEAUTY MINI FRIDGE
Your house will officially be sleepover heaven when your daughter tells her friends she got her own skincare fridge.
BEAUTY MINI FRIDGE
PORTABLE MAKEUP MIRROR
BUXOM LIP GLOSS
A set featuring two best-selling and two limited-edition shades of Full-On Plumping Lip Polish. Lip gloss plumps and adds shimmer and shine with a unique peptide complex and vitamins A and E.
BUXOM LIP GLOSS  $25
PRETEND MAKEUP & VANITY SET
She can practice and perfect a makeup routine with this LED-lit vanity mirror and base, providing the perfect makeup studio for her own bedroom.
MAKEUP & VANITY SET – $49.99
ST. TROPEZ SELF TAN EXPRESS KIT
Add a glow to their winter blues. With no fake tan smell, St Tropez self tanner is easy to apply  and delivers a streak-free glow with a smooth and even finish!
ST. TROPEZ SELF TANNER KIT
SUPERFOOD SHEET MASK SET
MARIO BADESCU ESSENTIALS
A three-piece set featuring full sizes of the iconic Drying Lotion, Facial Spray and Rose Lip Balm. Great starter set!!
MARIO BADESCU 3 PIECE SET
– $19.55
CUISINART FROZEN YOGURT, ICE CREAM & SORBET MAKER
Frozen yogurt lovers unite! Make your favorite frozen yogurt at home in just 20 minutes or less. Simply add your ingredients to the bowl, press ON, and the machine does the rest!
CUISINART FROZEN YOGURT & SORBET MAKER
PERSONALIZED TIE DYE KIDS APRION
This custom made personalized kids apron is ADORABLE!!! Perfect for the kid who LOVES to cook & bake.
TIE DYE RAINBOW KIDS APRON – $20
ROLLER SKATES
If anyone has shown that roller skates are back, its TIK TOK! Don't forget the helmet!
ROLLER SKATES
THE UNOFFICIAL TIKTOK COOKBOOK
REVLON BLOWOUT BLOW DRYER
HAIR TINSEL EXTENSIONS
PONY TAIL HOLDER SET
Your craft kid will enjoy creating their very own jewelry with this.  Who knows—maybe a homemade bracelet is on the horizon for you.
BEAD KIT – $32
HYDRO FLASK WATER BOTTLE
LED BASKETBALL HOOP LIGHTS
This remote-controlled LED light will keep his hoop illuminated when he's playing after dark. It attaches to his hoop with zip ties and has a remote so he can easily change the color.
LED BASKETBALL HOOP LIGHTS
MINI GOLF POOL
Putt-putt meets pool with this mat that combines your favorite elements of both games of precision. Comes with game mat, 16 golf balls featuring pool markings and 2 putters.
MINI GOLF POOL
Build 8 physics-driven kinetic creatures using LEGO Technic bricks and papercraft. Ideal for the Lego Lover!!
LEGO GEAR BOTS
MADDEN 22 FOR PLAYSTATION
ULTRA LIGHT MINI DRONE
GAMING CHAIR
GAMING MONITOR
CHARGING STATION
GAMING SURFACE
If you know, you know. A gamer will! This durable, never slip base and smooth surface, optimized for both optical and laser sensors, make the Qck prism perfect for competitive gaming.
GAMING SURFACE
LIGHTENING CABLE CORD
SHOWER SPEAKER
SEGWAY ELECTRIC SCOOTER
This is not the scooter he had as a little boy. This is the scooter he has been vying for since!
SEGWAY ELECTRIC SCOOTER
FLEECE LINED CROCS
I almost fell over when my son asked me for these… "but mom they are lined." OK….
FLEECE LINED CROCS 
PERSONALIZED WALLET
VANS 1/4 ZIP HOODIE
This sweatshirt is a versatile and comfortable layer they will wear season after season.
VANS 1/4 ZIP HOODIE
ALL IN ONE PANTS
My favorite men's pants are FINALLY in teen sizes!! It is impossible to get my kids to wear jeans. Finally have an answer with these SWET TAILOR all in one pants that feel like sweatpants and look like jeans! Choose 24 waist!!!
ALL IN ONE PANTS
ELECTRIC SHAVER
LIFE SKILLS FOR TEENS
Every teenager should own this book (if you can get them to read it). Most of this stuff is not taught in school and this book will definitely give any teen an edge in life.
LIFE SKILLS FOR TEEN

This popup will close in:

Don't Miss a Post! Get Lulu and Lattes in your inbox!