Lulu's Mother's Day Gift Guide 2020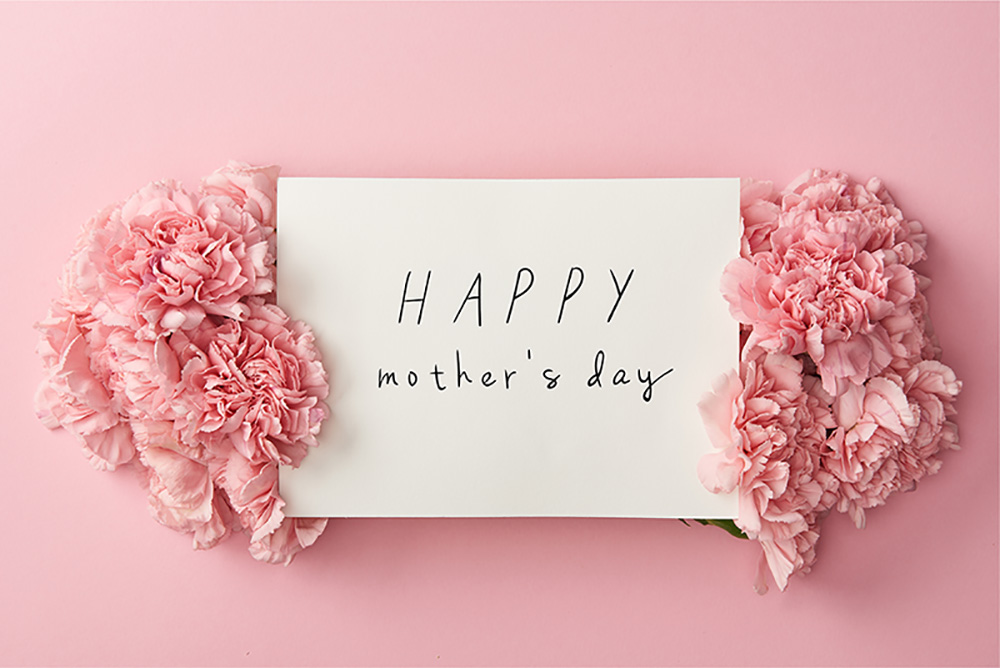 Well, the last thing I thought I would be doing is putting out a quarantine edition of Mother's Day Gifts. Share this with your significant other or since you are working overtime you may as well treat YOURSELF! I suggest ordering ASAP if you want any of these goodies to arrive in time! Happy Mother's Day!!
LOVE BRACELET
BUTTERFLY BEADED BRACELET
CHAIN LINK EARRINGS
ROUND TRIP EARRINGS
ISABEL MARANT MEDALLION EARRINGS
DIAMOND INITIAL NECKLACE
ST BARTH WOVEN TOTE
VEJA KICKS
Hottest kicks. Period.
VEJA SNEAKERS – $100
SAM CLOG
Super chic clog for summer!
SAM CLOG – $343
COZY CHIC BATHROBE
HOODED LOUNGER
UGG SLIPPERS
HEATED SPA SLIPPERS
These footies are relaxing, spa-like slippers with lavender and flaxseed inserts that can be warmed or chilled to relax her sore, achy feet and improve circulation. For even more healing, apply lotion prior to wearing. footies can be warmed in the microwave or tumble dryer or chilled in the freezer, and then slipped onto weary feet to provide soothing relaxation. It's the quickest, most easily accessible and most cost-effective foot spa treatment she'll ever find!
HEATED/CHILLED SLIPPERS – $38
CHUNKY KNIT BLANKET
This delicious chunky wool blanket will put a smile on any mom's face!
CHUNKY WOOL BLANKET (40×60) – $209.21 (comes in smaller and larger sizes, prices vary)
WEIGHTED BLANKET
Give mom a calming and relaxing night's sleep with amazing weighted blanket.
WEIGHTED BLANKET
KORAL YOGA BAG
KORAL LUSTROUS LEGGINGS
SHOWER WINE HOLDER
PORTABLE WINE TABLE
YETI RAMBLER
Now, mom can keep her coffee hot and her Tequila cold!
YETI RAMBLER
GOOD MORNING RITUAL BOOK
This inspirational guide shows how building a life-affirming ritual into your morning routine is an act of self-care that can benefit both mom's physical and mental health.
GOOD MORNING RITUALS
VITAMIN C SERUM
DYSON AIRWRAP
I desperately need to pull the trigger on the Dyson. Eleven blowouts later, I could just own this…
DYSON AIRWRAP – $549
ROTATING MAKEUP ORGANIZER
Mom will be obsessed with this professional vanity organizer for all of her makeup and products. Especially if she is a neat freak.
ROTATING MAKEUP ORGANIZER
AIR PODS PRO
BACK AND NECK MASSAGER
Treat mom to regular massages without actually sending her to the spa all the time when you gift her this heated massaging wrap which is ideal for rest and recovery days.
HEATED BACK AND NECK MASSAGER
THE AIR FRYER
I am probably the last one in the world to own one of these air fryer's but after all the hype I decided it was time. I asked a million people which is "THE BEST". After an astounding amount of replies it came down to three. The Cusinart (which is a toaster, air fryer and convection oven in one), the Ninja XL (it's sold out everywhere but you can get in the convection form) and Phillips. I am still on the fence which to buy but it makes a great gift!!
I LOVE MY AIR FRYER KETO RECIPE BOOK
Since half the country is on the Keto diet and owns an Airfryer, I thought this would be the perfect sidekick to her new gadget.
AIR FRYER KETO DIET RECIPE BOOK – $9.25
TACOS TEQUILA WELCOME MAT
PUZZLE BOARD
Now that puzzles have become the thing to do in the Q, why not make it much more efficient for mom? The workspace on top is large enough to hold a 1,500 piece puzzle, and there are 4 sliding drawers underneath so she can organize her pieces by color, size and shape. Sturdy and lightweight, she can easily move it from room to room without disrupting her progress.
PUZZLE BOARD
BADMINTON SET
For the chic mom who loves an activity on the beach, in the yard or at the park! Includes two badminton racquets, two birdies, zip carrying case with adjustable strap.
BADMINTON SET – $40
MOM'S SNARKY ADULT COLORING BOOK
PERSONALIZED KNITTING NEEDLES
PERSONALIZED GARDEN SET
For the Gardener! Personalize a tool set! Includes a Hand Trowel and Short Shovel.
PERSONALIZED GARDEN SET – $63.00
I LOVE MOM WITH THE VERY HUNGRY CATERPILLAR
Show Mom just how much she means with this colorful book from the World of Eric Carle!
I LOVE MOM HUNGRY CATERPILLAR BOOK 
I hope everyone has an extra special Mother's Day this year. You earned it!! 
XX
** DISCLOSURE: We may earn a commission when you use one of our links to make a purchase.

This popup will close in:

Don't Miss a Post! Get Lulu and Lattes in your inbox!