Lulu's Father's Day Gift Guide 2018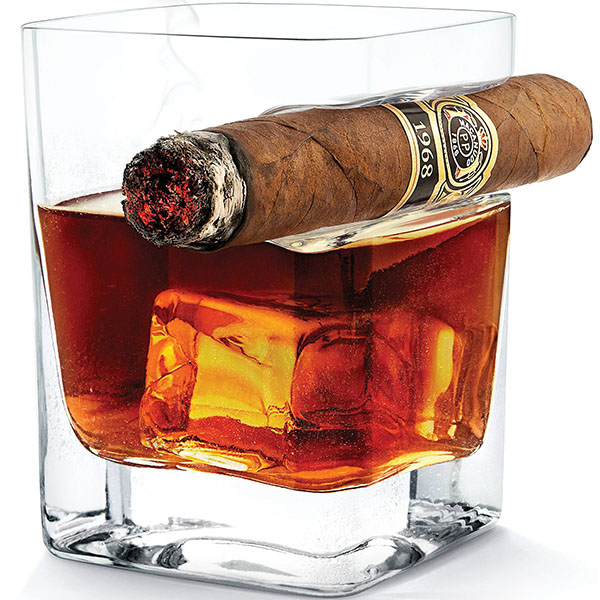 Even though dads are much more difficult to shop for then moms, I've searched high and low for the best presents for men.  On my journey, I came up with an awesome list of items that are sure to get a lot of use — whether they're in the garage, the gym, on the golf course or in the backyard there is a gift for dad that every guy will love!
THE TECHIE
The smartst and sleekest sound system he can get. This wireless sound bar amplifies sound and bass with incredible clarity. He will feel like he's in a professional theater every time he watches his favorite TV shows and movies.
Bose SoundTouch 300 Soundbar $700
Amazon's Echo Spot is an all in one screen that doubles as an alarm clock, a video call screen, a security system, and more. Dad's life just got so much easier!
Amazon Echo Spot $130
I read this three times because I couldn't even believe this existed. Need to take the guesswork out of watering the lawn? The Rachio Smart Sprinkler Controller controls how and when your lawn is watered. You can even input the type of plants you have and their location and the system will pull weather information so it knows when to water your garden. Insane! My husband already requested this one…
Rachio Sprinkler System $178
This is the only portable speaker dad needs when he is spending time in the garage, in the bathroom, etc.
It sounds AMAZING!
Sonos One Smart Speaker with Alexa $199
The best portable charger on the market!
Anker PowerCore Portable Charger $29.99
THE FITNESS BUFF
Upgrade his kettle bell so he can change the weight! Thanks to the adjustable weight plates he can add or subtract off the outer shell (you know, depending on how hard he's pushing it).
Stamina Adjustable Kettle Bell $204
Perfect for the fitness dad who is wants to keep track of his weight and body fat!
Bluetooth Smart Body Scale $50
Not every guy can wear the Apple Airpods so for those who are opposed or they just don't fit, he will love the Jabra earbuds.
Jabra Earbuds $149.99
The only watch dad needs when he works out…
Garmin Fenix 5 $449.97
THE GOLFER
Callaway's Rogue Sub Zero is the BOMB! If dad wants to improve his long game, you will have made his day with this driver.
Callaway 2018 Rogue Sub Zero Driver $500
Is dad trying to improve his swing? The Impact Snap forces you to use the right muscles, mechanics and movements to help improve his swing.
Impact Golf Swing Training Device $99
The picture does not do justice! This golf ball stainless steel money clip is beautifully made and very compact.
Golf Ball Stainless Steel Money Clip $149.95
New York Times Bestselling book, The Secret of Golf, is an inspiring and moving story of Tom Watson and Jack Nicklaus. Any golf lover, won't put this down!
The Secret of Golf $18.97
The Well Groomed Dad
THE DAPPER DAD
Hands down, the best electric shaver on the market.
Braun Electric Shaver $249.97
Still my favorite guys flip flops…
Rainbow Alts $53.95
If he doesn't own these pants yet, he is missing out. There is a reason they are in my guide every year. He won't ever want to put on another pair of pants… Because I LOVE them so much! Use referral code "luluST" at checkout for 25% off!
Sweat Tailor 5 Pocket $108
For the guy who is still wearing outdated jeans, it's time to update and renovate!
J Brand Slim Fit Jeans $198
The Supima tee is the softest tee EVER. He will LIVE in them all summer. Also available in black, navy, grey, and green. Use referral code "luluST" at checkout for 25% off!
ST Supima Tee $54
The Bottega Basic Wallet is where it's at. Clean, classic, elegant.
Bottega Wallet $460
The ONLY underwear he should own…
Bensley $24 (worth it)
THE DRINKER, THE SMOKER, THE MIDNIGHT TOKER
There is nothing better than an ice cold beer and the Chillsner will keep his beer cold from the first sip to the last. Keep it in the freezer, break it out and pop it in to his luke warm bottle. Great for tailgating!
Chillsner Beer Chiller $19.95 for 2!
Whiskey and a cigar? This is the ultimate whiskey glass that has a built-in cigar rest. Perfect for his Poker game!
Corkcicle Cigar Glass $24.95
This slim rechargeable lighter works wonders! It's windproof, butane free and keeps it charge all day. Great for cigarettes or mary jane. If he rides a motorcycle, it's the ONLY lighter that works!
Bolt Rechargeable Lighter $11.99
This super chic Leather Dugout is designed for Dad's life on the go. It holds his lighter, pipe, herb, poker, and filters in one discrete and compact place the size of the palm of his hand. Each Leather Dugout is handmade in the U.S. out of warm, brown, high-quality leather, and Silverstick has even etched icons of the contents into the leather, so you know exactly where they fit best. Perfect for getaway trips or daily use.
Leather Dugout $49
Canna-Dad? How about a monthly subscription to the Daily High Club. These boxes are curated with fine cannabis accessories and lifestyle pieces of all kinds, and each box is different. Dad will always always get a new (high quality) glass piece along with lots of other goodies included in the $80 worth of products found in each box. They are fun and simple…and who doesn't like a little element of surprise each month?
El Primo Subscription $30/month
THE OUTDOORSY DAD
FOODIE
This portable grill is the answer to tailgating, picnicking and camping!
Coleman Road Trip Portable Propane Grill $128
For the moistest, juiciest cuts of meat, the smoker is the way to go! Don't read the 10,000 reviews. The 18″ is the size you want. The 22″ is a monstrosity. Trust me.
Weber Smokey Mountain Cooker $299
Does dad LOVE ham, egg, and cheese sandwiches? He'll love this easy breakfast sandwich maker. Just be sure to tell him that he's more than welcome to practice using the device by making you one, too!
Hamilton Beach Sandwich Maker $23.76
DIY DAD
The only tool dad needs for tinkering in the garage
Leatherman Super Tool 300 $80
The original measuring tape, made the digital way. It has 3 memories, US or metric units, centerline calculation, re-zero and Inside/Outside measurements. Plus it's super sleek looking! Great for home projects.
Digital Measuring Tape $26.69
In case of emergency, it's key to have a jump starter. The GB40 is an ultra-portable, lightweight and compact lithium-ion jump starter for 12-volt batteries. With it, you can safely jump start a dead battery in seconds – up to 20 times on a single charge. Perfect for a car, boat, truck, lawnmower and more! He can even recharge personal devices on the go like smartphones, tablets, laptops and more.
Genius Boost Lithium Jump Starter $99.95 and DO NOT FORGET THE CASE!
Caseling Hard Case $14.99
THE SENTIMENTAL POPPA
An engraved stainless steel wallet card is the perfect way to always remind dad how much you love him!
Engraved Stainless Steel Wallet Card $14.90
And last but certainly not least, It is Father's Day Tradition for me to include a present guys everywhere will thank you for…. The MAN committee (thank you for voting boys 😉 ) did not end so well. Everyone seems to have picked a different girl. Not surprising though. – THIS YEAR'S NEW HOT GIRLS TO FOLLOW ON INSTAGRAM ARE:
ELIZABETH C TURNER
GABRIELLE CAUNESIL

This popup will close in:

Don't Miss a Post! Get Lulu and Lattes in your inbox!