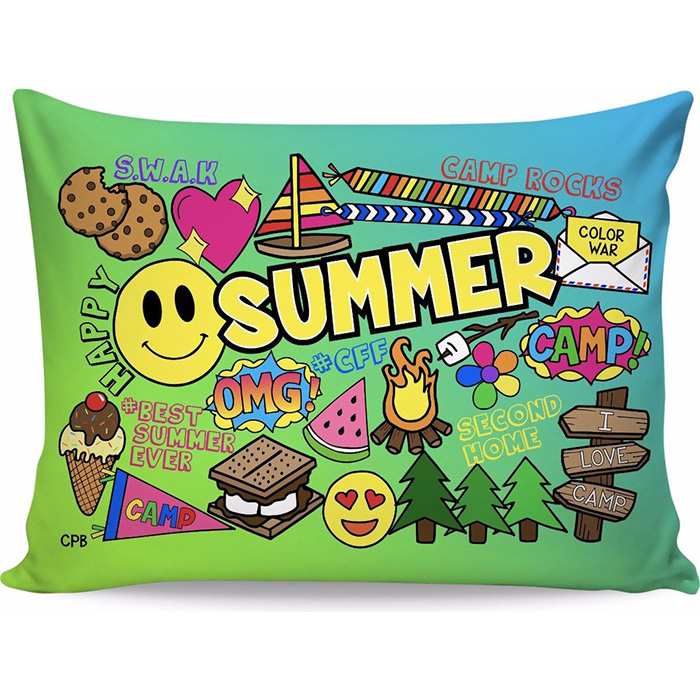 I know it doesn't feel like is camp is less than 70 days away with this horrific weather BUT IT IS! Ready or not, it's time to get the kids in gear. Speaking of gear, I have put together all my favorite camp goodies for 2018! From clothing, to bunk junk, to stationary, it's ALL HERE! THERE IS A TON SO GO SLOW :). Everything is in store www.shopluluandlattes.com. 
GIRLS CAMP SHORTS
Apparently these onesies are the "must have" item of the summer. I personally thought it was a Halloween costume. The girls love them! They are perfect for cool nights at camp or lounging around the bunk
ONESIES $140
Custom Camp
Unicorn
Rocker
When did towels get so cute? I wouldn't even know which print to choose from but I do LOVE the denim!
Personalized Towels $40
Hollywood
Unicorn & Mermaid
Camp Denim
Assorted Towels $16
Personalized Boys Blankets $80
The kids will live in these memory foam slippers that are made with rubber soles. They can be worn inside or outside!
Custom Camp Slippers – $30
Personal seating just got a whole lot chicer…
Custom Stadium Cushion – $28 (can be customized in any design or color)
Let them pick favorite things and customize these mini drawers, lock boxes and a fun storage box.
Custom Mini Drawers $35
Girls & Boys Designs
Custom Storage Boxes $40
Girls & Boys Designs
It's always nice to look back on memories from camp. These journals are the perfect little books for the kids to jot down their thoughts!
Ultimate Camp Journal – $12
6 tabbed sections with 7 different activity/memory sections to fill out, 6 postcards to send home, 4 sheets of stickers and of course a pen to write everything down!
Magic Sequin Journals – $14
Unicorn/Rainbow
Hamsa/Peace
Nail Polish/Lipstick
Fun Stuff

This popup will close in:

Don't Miss a Post! Get Lulu and Lattes in your inbox!