Lulu's Holiday Gift Guide 2017 – The Adult Version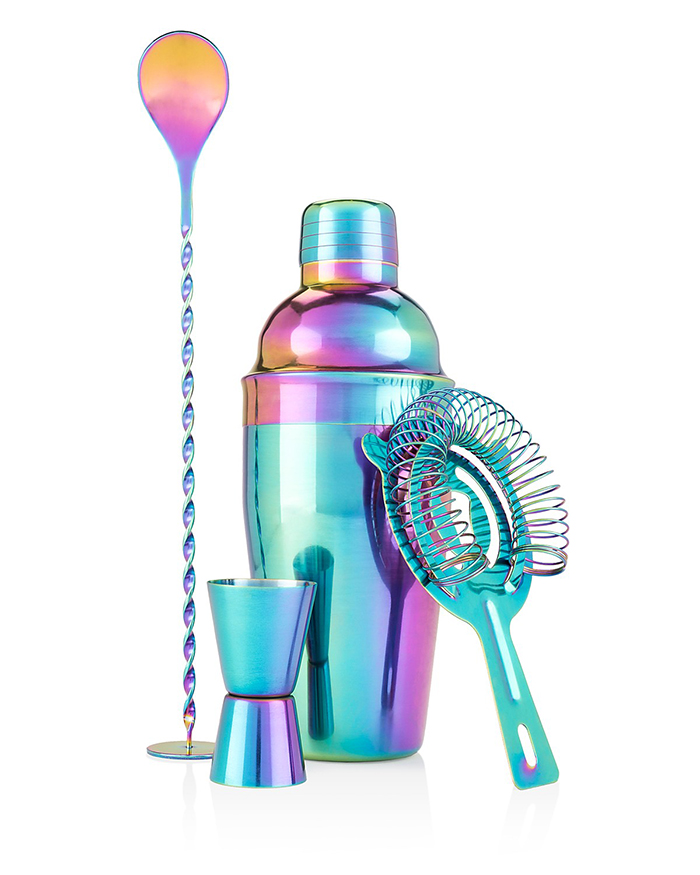 Welcome to Cyber Monday, the only way to shop (unless you are buying ski boots). I have rounded up my FAVORITE Holiday Gifts of 2017!! If you missed the kids/tween, etc version, you can click here "Lulu's Holiday Gift Guide – The Kid/Teen/College/Teacher Version". The deals online are insane so grab them while you can!
Happy Shopping!
THE BOMBER JACKET
WARM WEATHER ACCESSORIES FOR HIM
Five finger touchscreen gloves.
North Face E-Tip Gloves
Warm and stylish. I would not buy this though if he tends to lose his hats. It's not cheap.
Canada Goose Beanie $75
THE BASIC BLAZER
Every guy needs a solid, sharp blazer.
Theory makes my favorite men's suits and blazers. They are clean, polished, not crazy expensive and they look GREAT! This is my favorite of the season!
Theory Stretch Wool Weller Jacket – $435
HOODIES
A guy in a good hoodie, done, done and done! "Take me to bed or lose me forever." (what movie?) The first one you will steal. It's the softest hoodie, ever. The second one is hefty (superior quality), fits amazing and will last a lifetime!
James Perse Hoodie $195
Reigning Champ Hoodie $155
KICKS
These sneaks are dope for a night out or with any suit!
M Gemi Kicks $298
THE BOOT
THE DRIVING SHOE
IT'S ALL ABOUT THE PACKAGE
I have this little theory that guys should throw out their underwear every single year and begin new. Most guys do not want to spend money on solid underwear but once he buys a pair of these, he will never go back to basic. Trust me. Plus they last way longer.
THE SHAVE KIT
This is a beautiful shaving kit for him! Included in the travel-friendly tin contains everything he needs to prep, shave, and soothe—including a Shaving Brush made with soft, animal hair-free taklon bristles. Start Fresh Exfoliating Face Wash gently exfoliates with biodegradable jojoba beads to ready skin for shaving. Clean Shave Shaving Cream conditions without harsh ingredients for a smooth, close crop. About Face Moisture Lotion calms and soothes to help keep razor burn at bay. Soft Touch Beard Oil softens and conditions facial hair and helps prevent skin irritation. Each product is formulated with sustainably harvested sequoia stem cells to help firm skin and protect against free radicals.
Counterman $51
HELMET WIRELESS HEADPHONES
After years of skiing with every type of headphone imaginable, I FINALLY found these wireless Bluetooth speakers that work with almost any audio-compatible helmet, delivering fresh beats while you ride your favorite resort. Features include Walkie-Talkie, push-to-talk communication and built-in call functionality.
Wireless Headphones $108.94
THE TALKIE
Meet Bonx. The simple way to keep in touch with family and friends who are spread out across a huge ski resort. Works wonders!
Bonx Talk Technology $139.95
THE CHARGER
A 10 foot cable allows you to charge your phone and scroll through Instagram in bed. No brainer.
Night Cable $27.99 10-foot Charging Cable with Weighted Knot
Anchor Cable $24.49 6.5″ foot charging cable with anchor weight
NIXON
This is the action watch for anyone who races down the slopes, scales a mountain or tears up the surf. The Nixon Mission smartwatch is received the highest waterproof rating of any other wearable up to date. It even features Surfline and Snocountry's real-time surf and snow alerts. Plus it's SWEET LOOKING!!
Mission by Nixon $399.95
APPLE WATCH ACCESSORIES
A beautiful Apple Watch Charger that has a rotating arm. You can navigate the watch face as it recharges.
Apple Watch Charging Dock $41.99
There are a zillion apple watch straps on the market but it's hard to find one that you can wear from day to night. ACTIVE STRAP is designed for an active lifestyle, yet smart enough for any occasion, it pairs the finest sweat-resistant leather from France with high-tech waterproof rubber developed in Switzerland.
Apple Watch Strap $69.99
CAR CUP WARMER
The answer to your prayers, especially if you live in your car! This cup warmer plugs into your car and heats up your tea/coffee in seconds. Amaze balls. I need this STAT.
Car Cup Warmer $24.99
THE WATERPROOF E READER
You can finally read in the pool! No more worrying about your iPad falling in the water. The Kindle has, thankfully, come out with a waterproof reading device!
Amazon Kindle Oasis E-Reader $249
QWERKYWRITER
There is nothing like the old school typewriters. A very clever man decided to bring back the typewriter style and turn it into a keyboard that can be paired with any device (phone, tablet, laptop, etc). It is freaking awesome!!!!!!!!! The only issue is, it's not available, YET. It is supposed to drop in the next few weeks. So I am giving you a heads up…This is definitely on my list this year. It is pricey but it's so worth it! (in my humble opinion).
Qwerkywriter – $299
THE GIFT OF MUSIC
Personally, I think there is no better gift than the gift of music. And if you are giving it, Spotify is the ONLY way to go. This gift card is a life changer if you have a music lover in your life. They will thank you forever. The app is a godsend on both your Mac/PC and phone!
Spotify Gift Card $30
SONOS 1 PLAYER
I got this Sonos speaker recently and it rocks! The sound is ridic. Mine is in the bathroom (yes, I still listen to music in the shower) but you can set it up anywhere. Hook up to your phone and done. This one now has Amazon Alexa if you are a fan.
Sonos One Speaker $174
LCD MINI PROJECTOR
The 70's projector just got a whole lot better. View a movie outside, allow your kids (with no TV in their room) to watch their shows, pack it for your travels. Amazing gift for adults and the little ones.
LCD Mini Projector $69.99 (or buy it in black for $99.99)
PILLOW MASSAGER
This is making its second debut. People LOVE this thing! The Pillow Massager for neck, back, and shoulders relieves sore muscles. It has an advanced heating function that kneads overused and tight muscles. 
Pillow Massager $39.95
THE PARKA
SHEARLING BOOT
So I saw these and totally splurged. Killer Shearling boots after the slopes!!
Resort Shearling Boot $498
PERFORATED SHIMMER TOTE
PERFORATED POUCH
BALL BEAD BRACELETS
THE LEGGINGS
TRAVEL/GYM TOTE
Favorite bag of the season! Literally take this everywhere. I own it in gold but I love ALL the colors.
Metallic Nylon Tote $158
SOCKS FOR A CAUSE
SockProblems just launched last week and I am excited to introduce them in this holiday guide. They created 11 UNIQUE SOCKS SPANNING 9 PROBLEMS. Each pair costs $20 and a percentage of that will go back to their partners (see above).
SOCK PROBLEMS $20
SOCK AUTISM
SOCK BREAST CANCER
SOCK CANCER
SOCK CLIMATE CHANGE
SOCK EXTINCTION
SOCK INEQUALITY
SOCK RACISM
SOCK PROSTATE CANCER
ULTIMATE EYE SHADOW PALETTE
COMPACT MIRROR AND USB CHARGER
This incredible compact is both a makeup mirror with 2 mirrors (regular and 3X magnified) AND a USB port that charges an iPhone, iPad, Android or any USB powered device. Even kids love the Pearl! Comes with color matching pouch and a separate compartment for charging cables.
The Pearl $30
LUNCHBOX
Bring your lunch/snacks anywhere in this chic lunchbox! Great for someone who is dieting!! Handcrafted from natural bamboo. It has a modular food storage container system made from BPA- free materials. Also comes with bamboo chopsticks and silicone holder.
Bamboo Lunchbox $69
THE PARTY CUP
Spice up your party with these awesome copper party cups! You will need at least four. Such a great holiday/hostess gift!
The Copper Party Cup $16
BARWARE TOOLS
CLEAN COCKTAILS
I was lucky enough to get my hands on advance copy of this book. There is a healthy way to enjoy a cocktail without worrying about your diet! The recipes in Clean Cocktails use nothing but naturally low-calorie spirits; fresh juices loaded with vitamins; gentle sweeteners like honey and maple syrup; and anti-inflammatory spices like cinnamon, cayenne, and turmeric―the perfect alternative to drinks that are typically loaded with refined sugars, artificial flavors, and dyes. Pre-order this now! It drops Dec 5th.
Clean Cocktail $20.73
BATHTUB TRAY
For someone who bathes a lot, this is awesome! Read, drink wine, bathe by candlelight… Fits most tubs, doesn't warp and it is not expensive. Amazing gift!
Bathtub Tray $39.97
METALLIC TIC TAC TOE
This updated modern tic tac toe by Jonathan Adler makes a great housewarming/holiday gift!
Metallic Tic Tac Toe $118
HAPPY HOLIDAYS FROM MY FAMILY TO YOURS!

This popup will close in:

Don't Miss a Post! Get Lulu and Lattes in your inbox!