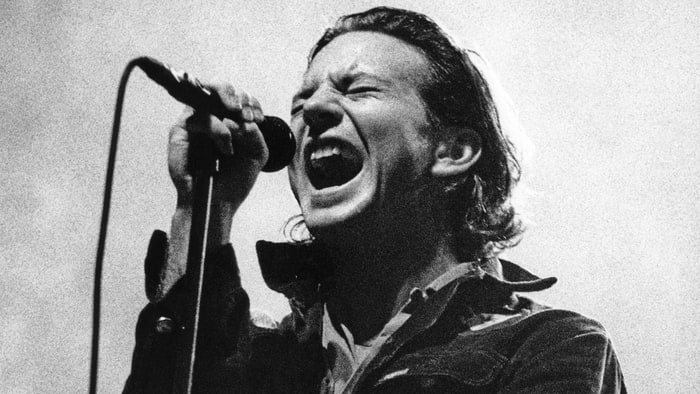 This morning I took a killer yoga class. I am not sure if was the heat or the intensity but it was one of those classes you leave knowing you had a sick workout. During shivasana I could have sworn Liz (yoga teacher) played an Eddie Vedder song. Although Vedder was not singing Hare Krishna, it was seriously his voice which led me to these thoughts during the last 5 minutes:
Can we please have a moment of silence for Eddie Vedder's voice? If you are not on Spotify by now, by all means, what the hell are you waiting for? There is a Pearl Jam album entitled "Acoustic Tracks". LISTEN TO IT. You will appreciate…
2. If you love music as much as I do, you must watch The Defiant Ones on HBO. It is an EXTRAORDINARY  4 part  DOCUMENTARY produced by Dr. Dre and Jimmy Iovine. Do not miss!!!
3. You know in life there are tiny things that make you so happy? Call me crazy but one of my tiny things is when the parking space in front of you is open and you can just pull up and pull out…know what I mean?
4. Does everyone own some kind of doodle?
5. There is a major difference in the taste of bottled water.
6. Why do weeds thrive and everything planted with intention require so much more care and attention?
7. The best people in my life are the ones that think to tag me on Insta.
8. If I had a dog when I was single in the city, I definitely would have met a lot more guys.
9. If you text back just a lowercase k, I have such an urge to delete your number.
10. Is home a place or a feeling?
11. I gave up soda so long ago but there is nothing better than a diet coke on the beach.
12. The way someone hugs you says so much about their character
13. Is my son's camp the only one that has Visiting Day this weekend? I feel like everyone ran last weekend.
14. I think it would be fun for a day to go to different restaurants, approach people at their table, and ask how everything was. We automatically assume people who come up to our tables are the managers, but are they?
XX
p.s. I am having an Outdoor Inventory Sale at my home tomorrow at 10am. Everything is 10-20% off while supplies last