Lulu's Father's Day Gift Guide 2017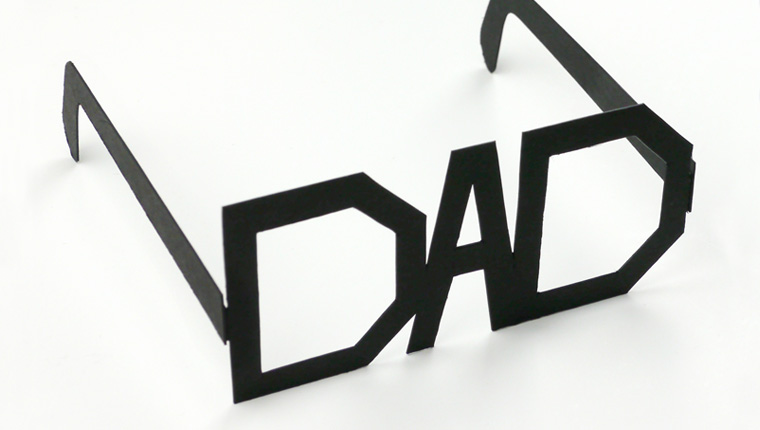 What do we get dad?? I've searched high and low for the hottest gifts for men this year.  On my journey, I came up with an awesome list of items that are sure to get a lot of use — whether they're in the gym, the great outdoors, on a plane or in the backyard, there is a gift for dad that every guy will love!
THE TECHIE
Still a fan of the universal remote! I know there has been a transition over to the iPhone to control TV
LOGITECH HARMONY 950 – $250
Amir's 2 in 1 Aspheric Cell Phone Lens is AMAZING!!! Talk about taking your pictures to a whole new level.  The lens simply clips onto your iPhone 7/7 Plus/6s/6s Plus/6/5, Samsung & Most Smartphones. The Cell Phone Lens has both a Professional 110° Super Wide Angle Lens and a 15X Macro Lens.
AMIR'S CLIP – ON TELEPHOTO LENS– $25.99
THE FITNESS BUFF
Every year there is a watch. This year it's the Apple Watch Nike Series.  It includes everything you could need, from heart-rate tracking to step tracking to built-in GPS. The Nike wristband, eye-catching without being over-the-top, completes the package.
APPLE WATCH NIKE SERIES – $449
I still believe jumping rope is the best cardio exercise that exists. Crossrope's unique clip system allows super-quick change between different weight ropes. Perfect if you are working on those double unders…
CROSSROPE – $69.00
I know he loves his Beats wireless earbuds and his Bose for comfort but I am telling you the Zipbuds 26 blow them both out of the water! They won't fall out of his ears, the sound quality is off the charts, AND they are wireless!!! Just look at the reviews. I seriously want these for skiing.
ZIP BUD WIRELESS EAR BUDS – $149.99
THE GOLFER
A true golfer would be psyched to receive this driver as a present! The GBB Epic Driver is the #1 selling driver in the US. There is a reason it was voted the #1 driver in the GolfWRX Members' Choice poll. It features revolutionary Jailbreak technology which leads to unprecedented ball speeds. It's AMAZING!
GBB EPIC DRIVER – $499.95
A timeless classic any golfer needs to read. Ben Hogan, one of the greatest golfers in the history of the sport, believed that any golfer with average coordination can learn to break eighty—if one applies oneself patiently and intelligently. This book will show him how!
BEN HOGAN'S FIVE LESSONS: THE MODERN FUNDAMENTALS OF GOLF – $17.07 (hard cover) $8.37 (paperback)
Since men spend so much time in the loo, why not give them a little something extra to do…
TOILET GOLF – $16.98
THE DAPPER DAD
THE TRAVELER
So over all those ugly luggage straps. These are 100% handmade leather straps that can be personalized with anything you choose!
CUSTOMIZED LUGGAGE STRAPS – $14.00
The dobb kit is a standard in every man's life. Tumi never dissappoints. Made from super durable ballistic nylon, Tumi's travel kit  has an antibacterial lining for easy-to-clean convenience and a smart hanging hook for easy access to everything he needs to stay fresh.
TUMI RILEY TOILETRY KIT – $125
While his hotel room will no doubt be stocked with fine toiletries, there's no guarantee the scent will suit him. Not so with this Aesop Jet Set Travel Kit, which includes a Classic Shampoo, Classic Conditioner, Geranium Leaf Body Cleanser and Rind Concentrate Body Balm.
AESOP TRAVEL SET – $37.00
I LOVE this Tumi backpack! It is the perfect bag for his daily commute or to bring on the plane. It has a roomy main compartment and several organizer pockets including a dedicated space for his laptop and tablet.
TUMI KNOX BACKPACK – $375
THE DRINKER, THE SMOKER, THE MIDNIGHT TOKER
The cocktail is all about the glass and the ice cube. These silicone ice ball makers create the perfect round ice ball sphere for his Whiskey, Cocktails & Bourbon.
ICE CUBE MOLD TRAY – $10.59
Keep his favorite cigars in prime, smoke-ready condition in this gorgeous hygrometer-equipped humidor shaped from finely grained wood.
Dad a midnight toker? How about a cannabis infused dessert instead? "The Martha Stewart of weed baking" (New York magazine) offers a beautifully photographed, gourmet guide to baking with marijuana.
SWEET MARY JANE – $14.87
THE FOODIE
To the Charcuterie man in your life, give him the Charcuterie of the Month Club subscription. Each month, the he will receive three charcuterie, a hand-selected accompaniment (jam, crackers, dried fruit, etc.,) and an insert explaining what's in the box, including information on who made it.
CHARCUTERIE 6 MONTH SUBSCRIPTION – $375
Replace his ancient drip coffee maker with a Nespresso Machine
NESPRESSO VERTUO PLUS – $184
THE SUN LOVER
Who wouldn't love to wake up at 6am, grab a cup of coffee and head out on a Paddle Board. If he is in the market for one, this is it!
iROCKER INFLATABLE PADDLE BOARD – $575
Love this handmade surfboard iPad Stand!!
SURF iPAD STAND – $140
No more sandy water bottles, soda & beer cans. These beverage holders rock!
BEACH SPIKER BEVERAGE HOLDERS – $14.50
The world's first leakproof portable cooler! Perfect for the boat, the beach, or a day trek in the jeep . Yeti coolers are simply the most durable, quality made ones on the market. A bit more expensive than the rest but well worth it. As they say, you get what you pay for!
YETI FLIP PORTABLE COOLER – $275
THE DIY DAD
Every guy needs a drill, even if he doesn't even know how to use it (not sure how you deal with that, though).  The DeWALT cordless drill is THE DRILL!
DeWALT CORDLESS DRILL – $99
For 10 years my husband has been borrowing our neighbors power washer, I think it's time he has his own. Maybe it's time your spouse/dad has his own. Apparently gas is the way to go….
GENERAC SPEEDWASH GAS POWERED – $314.10
The best tool to quickly remove leaves and debris from the garage and porch. This leaf blower is Greg's second wife, no joke.
MILWAUKEE COMPACT BLOWER – $98.83
THE OUTDOORSY DAD
Cusinart has made the perfect grill tool set packed with a chef's spatula, grill tongs, silicone basting brush, 8 corn holders, 5 skewers, cleaning brush, replacement brush head, aluminum storage case, and digital temperature fork. The guy who loves to BBQ will love this set!
20 PIECE DELUXE GRILL SET – $41.23
Whether he's looking for a new hobby or he needs alone time, this 16-foot, 4-inch canoe will be his new friend. t's lightweight, durable, and can be paddled tandem or solo. It is made to handle both smooth lakes or the choppy stuff.
OLD TOWN PENOBSCOT 164 CANOE RED – $1199 + shipping
I don't know a man who doesn't love a hammock. This Yellow Leaf Hammock is super comfy too!
YELLOW LEAF HAMMOCK – $175.02
A gift that is great for dad or grandpa! Perfect for the backyard, the beach or any place outdoors!
BACKYARD TIC TAC TOE – $75
Who doesn't love Kan Jam? For the sports fanatic, this one is ideal at a tailgate!
YANKEES KAN JAM – $84.99 (available in many other sport teams!)
THE SENTIMENTAL POPPA
I still have my concert ticket from the first Dead show I ever went to. It's been sitting in a box for years. This book is an amazing way for him to preserve his precious memories from concerts, sporting events, museums and more.
TICKET STUB DIARY – $12.00
What kid wouldn't want to give dad or grandpa a book where they star as the main character? My Dad Loves Me and Why I Love Grandpa  are customizable picture books where you add your child's name and photos throughout the entire story. A beautiful way to give a personalized gift.
MY DAD LOVES ME – $34.99
WHY I LOVE GRANDPA  – $34.99
Spoil dad or grandpa with his own personalized ice cream spoon!
DADDY'S ICE CREAM SPOON – $12.99
PAPA'S ICE CREAM SHOVEL – $12.99
THE LAZY DAD
My Pillow seems to be all the rage. Truthfully, I haven't tried it but all the dad's seem to want it….
MY PILLOW – $79.98
THE ROAD ENTHUSIAST
FINALLY! MOKE  has launched in the U.S! If there ever was a car for the beach (besides an old Land Rover, of course), this is her…
MOKE – $25,000 – $33,275
Sometimes it's not about the gift but about the experience. One of my favorite coffee shops is actually a Motorcycle shop that creates the sickest custom bikes. If your dad is a motorcycle enthusiast, he will LOVE this Brooklyn gem. Jane Motorcycle's has everything from custom motorcycles, apparel, gear, art, books and even an incredible espresso shop. He can pick out his own Father's Day gift! You will LOVE the owners, really great guys!
JANE MOTORCYCLES 
At last, the perfect medium between a tent and a regular trailer. The Timberleaf Trailer is a fully insulated cabin to keep the wind, heat, and cold at bay. It is available in a multitude of colors with stead-fast anodized aluminum siding and a clear anodized top. His trailer can be as unique as himself. Inside is a custom-made Colorado Queen mattress (the same length as a standard queen mattress) surrounded by customized storage cubbies behind the headboard, and a shelf for storage above.
THE TIMBERLEAF TRAILER – starting at $16,850
Dad a big highway driver? Save him from a lot of tickets with Escort's Radar Detector.
ESCORT PASSPORT RADAR DETECTOR – $224.73
And last but certainly not least, It is Father's Day Tradition for me to include a present guys everywhere will thank you for…. The MAN committee (thank you for voting boys 😉 ) ended in a tie so – THIS YEAR'S NEW HOT GIRLS TO FOLLOW ON INSTAGRAM ARE:
PIPER KENNEDY
SAMANTHA HOOPES
You're welcome
XX
Happy Father's Day!!!

This popup will close in:

Don't Miss a Post! Get Lulu and Lattes in your inbox!