Lulu's Holiday Gift Guide 2016 – The Kids, Tween & College Version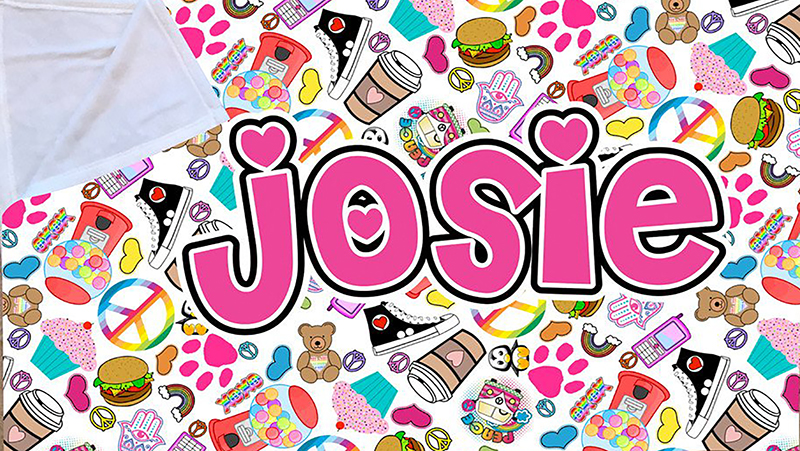 Happy Cyber Monday!!! I thought I would make your holiday shopping a little easier by publishing the Kids/Tween/College Version on a day you can kick back and shop from home! I searched high and low for the hottest gifts this season that your kids will LOVE.  Since it is Cyber Monday I also added a nice surprise: Anything purchased in the Lulu Store will be 10%  off  (please use code cyberlulu) PLUS orders over $100 you will receive a woven clutch AND if you spend over $300 you will receive a woven wallet plus the clutch!
*Please note ALL ITEMS THAT ARE PERSONALIZED AND/OR CUSTOMIZED must be ordered by end of day Tuesday in order to get in time for holiday!
So Hair Up, Bra Off…let's go shopping!!!
LET IT SNOW
JEWELRY
ACCESSORIES
Gifts are always special when they are personalized! The petite leather keychain wallet is perfect to hold your school ID, license and credit card.  It features both an exterior and interior ID window, key ring, fold-over design with snap closure, interior zippered compartment, and one slim pocket. Removable tassel ornament included. Gold-tone metal hardware.  Can be personalized with initials or a monogram.
Leather Keychain Wallet $55-$65
These adorable nylon shaped mini Origami pouches are perfect for lipsticks, lip glosses, chapstick, bobbypins or any small makeup items. The larger cosmetic case makes a nice set for daily makeup storage and the perfect on-the-go accessory. Make it unique with a monogram on the leather patch!
Small Cosmetic Bag – $21 or $28 with personalization
Large Cosmetic Bags – $23 or $30 with personalization
Where are the kids going to store all that Urban Decay makeup? In this chic makeup case, of course!
Make-Up Case – $65 or $70 with personalizatio
CLUTCHES
HATS
These super cute baseball hats will brighten up any outfit!
Keep your kids head warm with the most stylish accessory this winter – Fur Pom Pom hats (available in both kids and adult size)
Solid Fur Pom Hat – $40
Rainbow Fur Pom Hat – $45
WALK THIS WAY
The ultimate winter flip flop has become a slipper! Kids will live in them.
Softey Slides – $39.95 for sizes 5-11 (also available in black, white and pink) sizes 13-4 for KIDS
Toms also just launched these adorable kids slippers
Toms slippers – $38
The boys also want warm feet! Love these…
UGG boys slippers – $74.95
I hear these shoes are all the rage!
Michael Kors Kicks – $64.00
Kids love adding charms to everything, now they can add them to their shoes! Great stocking stuffer!
Shoe Charms $18 each
Jelly Bag  $39  Perfect bag to hold cell phone and keys. IDEAL size for mitzvahs, sweet sixteens, date night or whatever!  Your tweens will LOVE!
PERSONALIZED SWELL
SLEEP SACKS
This years hottest holiday gift are Sleep Sacks! Kids are OBSESSED!!!  Sleep Sacks are available in 2 different sizes and can be personalized!
Sleep Sacks – $95 (30 x 50), $105 (40 x 60)
*$10 additional charge for monogramming 
*Orders must be in no later than Tuesday November 28th
KEEP COZY
Tech Accessories
Every kid needs a card pocket and the StickerBeans and Corey Paige Card Caddies are my favorite!!
StickerBeans Card Pockets $9.00
Corey Paige Card Caddys $15
FunKey Covers are non-adhesive, keyboard protectors with amazing designs.  The covers are one solid piece of silicone that sit right on top of your laptop or wireless computer keyboard.  They help protect your keyboard from spills, dirt, and grime while also allowing you to add your own personal style. Covers can be easily removed for cleaning.
FunKey Covers – $18-$28 Monday (Nov 28th) through Saturday December 10th.  Coupon code is LULU10 for 10% off
If your kid's phone dies as much as mine, they need a portable charger STAT!
LipGloss Charger $30
Ultra Thin Charger Card $40
All computers needed to be protected. These laptop sleeves will guarantee to make them a little more stylish, especially personalized!
Laptop Sleeve – $59 or $65 with personalization
LISTEN TO THE MUSIC
With up to 40 hours of battery life, Beats Solo3 Wireless is the perfect everyday headphone.
Beats Solo3 – $249.00 (available in white, black, gold, and rose gold)
Listening to music on the go…
Bluetooth Speaker Cube $45-$49
In the shower or on the beach!
Water Resistant Bluetooth Speaker – $30 – use in shower, on the beach or on the g0
COMPUTER SAVVY
The best gift I bought my nine year-old son last year was this Samsung Chromebook. He was not ready for a laptop and this was the perfect in between! They updated the version this year and if your kid is not ready for a laptop, this is IT!
Samsung Chromebook – $174.99
CURLING IRON
Kiss InstaWave is a fully automatic hair curler that instantly creates beautiful, long-lasting curls with ease. Kids can style their hair to perfection with just the touch of a button and achieve natural-looking curls or bouncy, tousled waves without stepping foot in a salon! Watch the youtube video!
Automatic Curling Iron – $26.77
ONE, TWO, THREE, SMILE....
Fujifilm Poloraid Camera is still a HOT HOT gift! This year it includes a twin pack of film and an groovy case. Set is available in Raspberry (as shown), black, blue, pink, yellow, and white.
Fujifilm Instax Mini Set – $71.69
Your kids will not leave home without this selfie remote. It attaches to anything – Bags, keys and more using removable ball chain. It is also available with a bluetooth speaker.
GAMES & CREATIVE
Kids will LOVE this printed to look like a road Play Tape. It is a roll of removable tape that's perfect for playing with Hot Wheels and Matchbox cars. Play Tape bring hours of imaginative entertainment at minimal cost and maximal convenience. It tears straight and easy, sticks to any flat surface, and is completely reusable. You can lay it down, pick it back up, and take it somewhere else. A single roll of Play Tape Classic Road Series can become a whole city or multiple cities. Kids can use the toy cars, blocks, and buildings they already have. The possibilities are as endless as a desert highway. Great for children ages 3 and up, including adult hobbyists!
Play Tape Classic Road Series – $12.95
Speedball was one of my favorite games as a kid. Brilliant they brought this idea home!
Tabletop Speedball – $37.85
One of the hottest holiday gifts for young kids is this Power Wheels Dune Racer. Best part is 2 kids can ride on it at once! Perfect playdate toy.
Power Wheels Batman Dune Racer – $226.98
If you kid is a fan of laser tag, this is the gift winner! Tag or be tagged in this intense, real-life lazer combat game! The complete 2-player system includes 2 Phoenix LTX taggers that register hits with lights, sounds and vibrations for thrilling minute-to-minute action! The rumble pack lets you know when you've been hit, while the recoil feature engages with every shot fired. Invite their friends to join in multi-player modes (additional taggers sold separately) and watch your back if you don't want to get tagged!
Nerf Laser Tag – $63.54
All kids love Magic and this Magic kit (for ages 8+) is the best of its kind!
Magic Show Kit – $25.49
DIY CREATIVE
Room Decor
These Jumbo Wall Stickers are the chicest way to decorate your daughter's room! I guarantee this is on her list!
Jumbo Rhinestone Wall Stickers  – $55
The DIY Cinema lightbox is a terrific way for your kids to express how they are feeling every day.
DIY Cinema lightbox – $49.99
HOOPS
Kids and even adults (great office gift) will spend hours throwing out the trash or spend hours trying to make a basket (great stress reliever as well)
Document Dunk – $19.99 (trash can not included – fits most desk sized trashcans. (31.5″ tall)
Tabletop Spring Loaded Basketball Game – $19.99
My kids have been asking for this for all year. There are so many on the market I believe this one to be one of the best quality ones out there!
ESPN Hoops – $249
College Gifts
Obsessed with these handmade Custom College Tote bags! Take them anywhere – gym, beach, class, anywhere! They are fully lined and washable. You pick the college…we make it.
Custom College Tote Bags -$160
These best selling college blankets are always a well received gift! Super soft and cozy. Customized for most colleges!
College Plaid Blankets $64
Perfect for college football!
College Hats – $18.99
The tailgate table is the perfect way to keep the party going right up until they head for the stadium. This table has plenty of space for all of their favorite game day snacks and is ready to stretch from one end of their tailgate to the other.
Tailgating Table – $124.99
HAPPY SHOPPING! Don't forget to use "cyberlulu" for all in-store purchases!! I consolidated all the guide gifts under GIFT GUIDE PICKS  to refer back to during the holiday season. The ADULT Holiday Gift Guide will be published end of this week!
XX

This popup will close in:

Don't Miss a Post! Get Lulu and Lattes in your inbox!