THE GRAND RE-OPENING OF ELLE SQUARED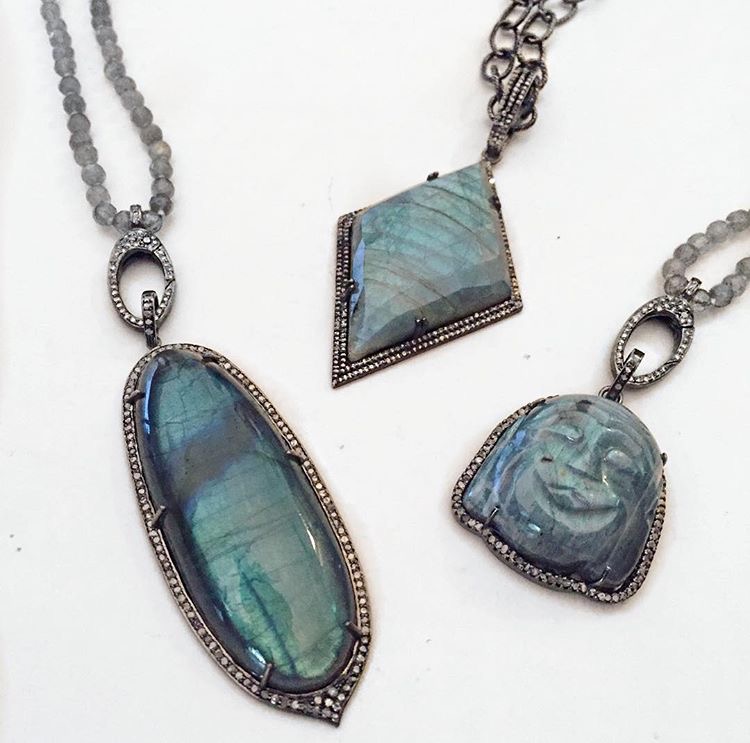 If you live in Livingston, NJ or the surrounding area, you may or may not know that Elle Squared has new ownership. Doni Feinberg Landy, Esq., purchased Elle Squared, the fashion forward boutique located in Livingston Town Center, this past June. Jessica Panes, longtime Livingston resident is Elle Squared's new general store manager and buyer for the store. Jessica brings more than 20 years of wholesale and retail experience to provide her clientele with a fresh, invigorating, and edgy approach to accessorizing for any occasion. Jessica and Doni met while Jessica was managing a retail clothing establishment Doni frequented. They became instantaneous friends, bonding over a mutual interest in fashion and a desire to share their creativity and individual sense of style with others.
Doni and Jessica have kept the integrity of the store keeping gorgeous lines such as Pamela Bloom, (obsessed with this necklace in gold and silver below), Pulicati, Loeffler Randall, Gianni Chiarini, MZ Wallace, Jocelyn, and brought in many new exclusive lines such as Siena Jewelry ( absolutely gorgeous pieces!) and Montale Fragrances from Paris. 

Pamela Bloom
(Siena – LOVE that blue Sapphire ring!)
In honor of the grand Re-Opening, Elle Squared is having a HUGE kick off party this Thursday 12pm-7pm. There will be exclusive designers showing their latest and greatest such as
Salvage Sacs
Savage Sacs are made from unique and one-of-a-kind vintage towels, ranging from retro-printed terry cloth to gorgeous velour designer towels. Along with their towels, they use recycled denim, leather, blankets, curtains, sweaters, etc., to create a bag that is both versatile and original.  Salvage Sacs are fully lined in plastic, so your cargo stays dry – perfect for the beach, pool and wherever your adventures take you. Best of all they are machine-washable.
Kelly Gerber Jewelry
Kelly is one of the original private jewelers. Her success can be attributed to her great sense of style and eye for trends as well as timeless classics. A veteran shopper, stylist and jewelry advisor, Kelly combines her talent and expertise to her clients with the full perspective on what's missing in their jewelry wardrobe.  Kelly can help you find exactly what you need to complete your look. Choose a gift or redesign an old piece into something fabulous.
DG DESIGNS
Dawn Gingold, designer of DG Designs, is the sister of Stacey from Salvage Sacs. Creativity must run in the family! Dawn's jewelry is all handmade from start to finish!
LULU AND LATTES
Come shop my collection of Parkas, Fur Accessories, Woven Totes and bags, Jelly bags, and so much more!!!
Elle Squared is located at 1130 Town Center Way. For more information, visit Elle Squared at www.ellesquared.com or call (973) 533-1111.
Looking forward to seeing everyone on Thursday!!! Elle Squared is offering 20% off their current collections (Trunk show lines not included)