The New Fast Food Nation – b.good!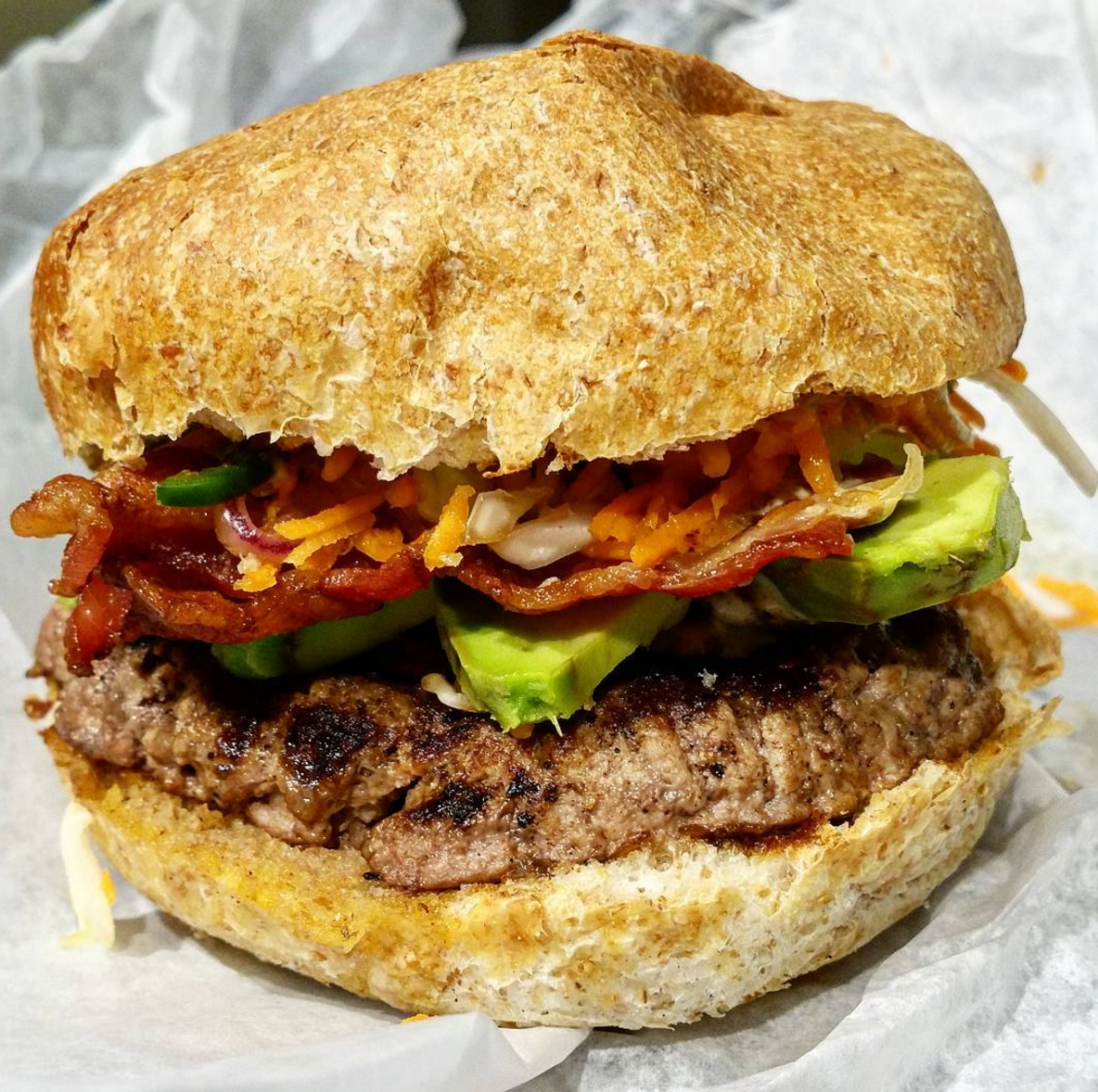 I work from home except one day a week I go into the SmartFlyer office in NJ and sometimes the city. This past week I decided to go into the NJ office because I have been working on booking a Christmas trip for a while and I had to close it before flights went off the deep end. Around 11:45am (my body is like clockwork), my stomach began to growl and, like everyday, I was pondering what to eat for lunch. Elena, my co-worker, said "I am taking you to this new fast food place, you will love!" I looked at her like she was out of her mind. Ever since I read the book Face Food Nation, I've been scarred for life. I have to be stranded in an airport with nothing but McDonald's for me to eat a burger. Not because I am dieting, because after reading that book, I learned exactly what I was eating and the thought of putting  slaughtered cattle that ate dead dog into my mouth repulses me.(true story – read the book). Can't say I won't eat the french fries though :).  Anyway, Elena looked at me and said "Amy, this place is right up your alley. Trust me. It's organic, grass-fed fast food." I gave her a look like she was crazy but I followed her out the door.
We jumped into the car and drove 5 minutes away to the Ridgewood location of  b.good. This was the first thing I saw… Is this seriously fast food?
and then I looked at the menu: (Kale bowls!)
The entire restaurant was SPOTLESS. They prepare your food in front of you take out or sit down (she was not happy camper I was photographing the behind the scenes)
Even the drink situation was amazing!
I ordered the Kale salad with grilled tofu and Brussel sprouts. I kid you not, phenomenal. I may drive 40 minutes everyday just to have this lunch!
The menu changes with the seasons!
The burgers – pick what you want!
But the fries are my favorite – sweet potato all day!
The ketchup is even the real deal
What's the story behind b.good:
This restaurant should be in every town all across America.
 To the owners of B. Good:  "Please open in Livingston. It will be a gold mine!"
XX