FAUX OR REAL – THE PARKA IS HOT!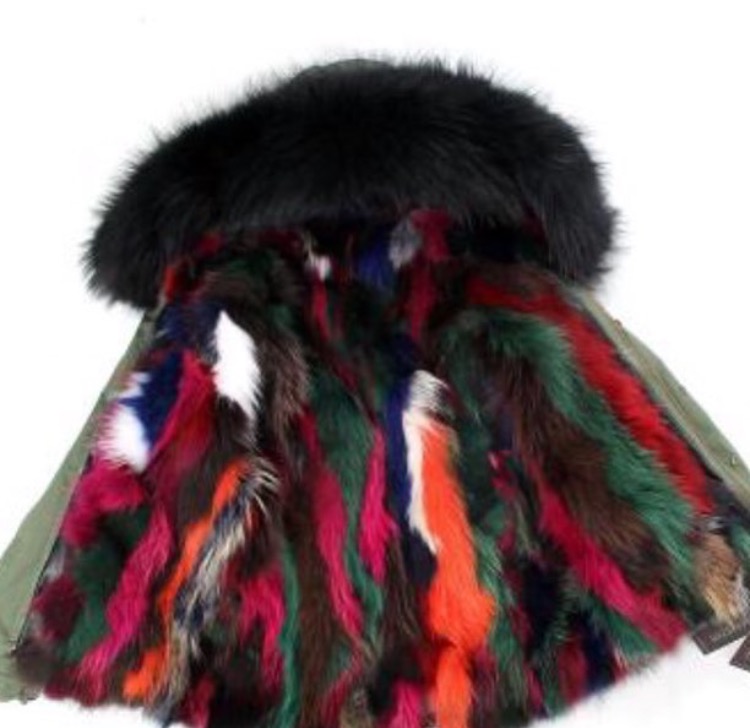 When I worked at Burberry back in the day (when the quilted coat was IT), twice a year they would have an employee sale where you could buy their collection at a deep discount. I fell in love with this fur Parka that really was too big but I loved the coat so much I had to buy it. It was a steal and I knew if I didn't buy it I would regret it. Well, I wore that coat to death and when I read this summer that the Fur Parka was the coat for fall, I thought there was no way I could break out that coat again.  I was ready for a new one!!!
I looked at a bunch and decided it was time to private label them. With so many options, as I am sure you have seen them everywhere,  I wanted you to have the opportunity to pick faux or real. As much as I love fur (and yes I love animals), many people are anti-fur and would never dream of putting on a real fur coat in their life. I do understand that….that's why you have a CHOICE.
I go real, you go faux whatever makes you happy :). Please do not send PETA to my website – this is equal opportunity. Thank you.
Let's start with the real deal.  The best part about the parkas is that they can be worn so many ways. The fur collar is detachable as well as the inside lining. Here is the coat worn as is:
Or, as Jaime is wearing, you can take the shell off and wear the inside as a light coat
You can also go black parka! This one below has a silver fox lining:
Genuine Fur Lined Parka with Real Fur Hood – $675 available online in lulu's store or by appointment.
---
---
The Faux is soft as butter. You can't even believe how gorgeous this coat is until its on.
Okay, I don't look like her but at least you can see what it looks like on a real person
All Faux Lined Parka's are $395 available in Lulu's Store or by appt . Email me to set up an appointment [email protected]
As far as sizing – SIZE DOWN. The coats run big. The coats are all customizable so unfortunately no returns. You pick the color parka and the fur – real, faux.
---
---
If the Parka isn't your thing  but still looking for some fun fur, here are a few items I added to the store that I LOVE
Chinchilla Rabbit Coat
This is my Saturday night throw on coat that dresses up anything you are wearing! Perfect with jeans or leather pants! – $450 Chinchilla Rabbit Coat
DENIM FUR LINED JACKET
More colors available in store! Denim Jacket with Genuine Fur Lining $350
For anyone local – I will be having a trunk show at my house this Tuesday evening Sept 27th 7:30-10:30pm OR you can make an appointment to come see them in person. Please email me to set up an appointment- [email protected].
I will also be having a trunk show in NYC Oct 5th (place TBD)  and I will be at the GRAND OPENING of the new ELLE SQUARED in Livingston on Oct 13th with ALL my goodies!!!! (more on that to come). I would love to come to Long Island, PA, Westchester, etc! If you know of someone that wants to host, lmk!
All the Fur Parka coats are custom and special ordered. The turn around time is approx 2-3 weeks. Perfect time for cold weather!
XX
p.s. – I created a new Insta account that will house everything that is new in the store – @shopluluandlattes – follow if you want to see all the new items that are added to the new store!