LULU'S BACK TO SCHOOL FAVES 2016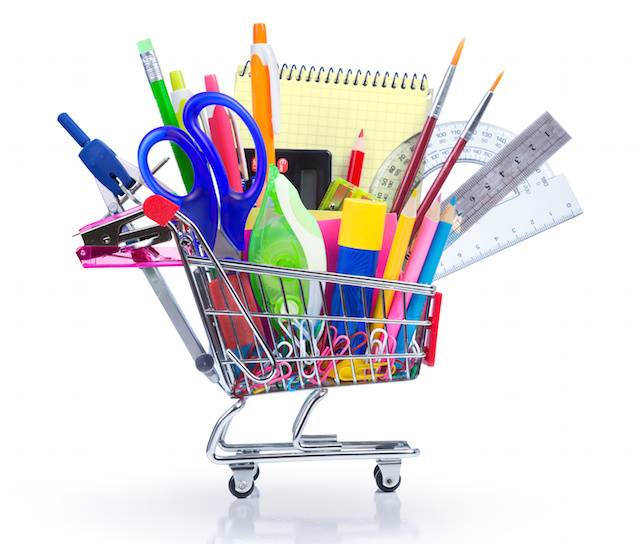 We can't avoid it so we may as well embrace it. Back to School is here (or almost) and here are my faves this year!
Pencil Cases and Pouches! These just keep getting cuter! Customize and personalize any design. Haven't seen anything cuter!!
School Pouches are available in Lulu's Store! $35-$38
---
Here is a little secret to make a Rainbow Highlighter. The girls will LOVE THIS!
---
Every year I run into the last minute Back to School Shopping and nothing is left. This year I am doing the Amazon thing. My kids always need those Mead Composition Notebooks. I found the a 5 pack on Amazon for $9.99. Def easier and worth it.
or you can go the non traditional notebook route:
Composition Notebooks –
I Don't Give a Poop – $6.99
Emoji Rainbow – $6.99
I Donut Care – $6.99
Back to School Emoji– $7.99
Organize all those supplies!
Desk Organizer – $9.99
---
BACKPACKS
I know there are super cute ones out there but Under Armour seems to make the most practical, durable and I LOVE that they are water resistant. The last thing I want to hear is my kids laptop got ruined because their backpack didn't protect it against the rain!
Under Armour Backpacks from $54.95-74.95 on AMAZON or NORDSTROM
But if you really want something super cute I'm obsessed with the new Camo Backpack that are new in the STORE next week. If your daughter doesn't HAVE to have this the first day, pre-order it now. It's worth the wait!! $70 – ShopLuluandLattes
What to do with those smelly gym clothes? How about these adorable emoji bags!
Emoji Gym Bags – $8.99 on Amazon
---
LUNCH!
Great for lunch on the go! Klipit Lunch Cube –  $5.99  at The Container Store
---
This is still my boys fave lunch tote
$30 at Nike
Treat Lunch Tote – $28.50
---
Besides the fact that 3 pairs of the 80 pairs of socks I bought my kids for camp this summer never came home, I would never have sent them with good socks anyway. School, different story. My kids go through socks like I go through wine (okay, not really). But Bombas still makes the best, most comfy socks that last FOREVER. For school, these are the socks you want your kids to have, believe me!
They come in short, tall, white, black, colored, whatever! The BEST SOCKS EVER!
Starting at $18.00 for a 3 pack for a bundle of  8 pairs. Each pair you buy, a pair of socks is donated to a homeless shelter! Love this company! Availabe here: Bombas Kids Socks
---
For those with little ones, this is an adorable little reusable chalkboard to use for that first day photo moment!
Back to School 1st Day of School Chalkboard – $25
---
The hot bracelet of the summer has new styles for Back to School!
BitsyBoho Bracelets – starting at $17
---
Nobody wants to go back to school with acne! So to all the tweens out there who are suffering from acne, there is nothing better than the Charcoal mask! You won't even believe it. There is a reason it doesn't stay in stock. Safest, effective acne product.
Charcoal Mask – $45
---
and to everyone who asked where I got my kicks from this picture
I got them – HERE.  They also make a kids version but I am loving these!
I will make an announcement when they hit my store!
or you can kick it old school!
Original Stan Smith – $65
HAPPY BACK TO SCHOOL!