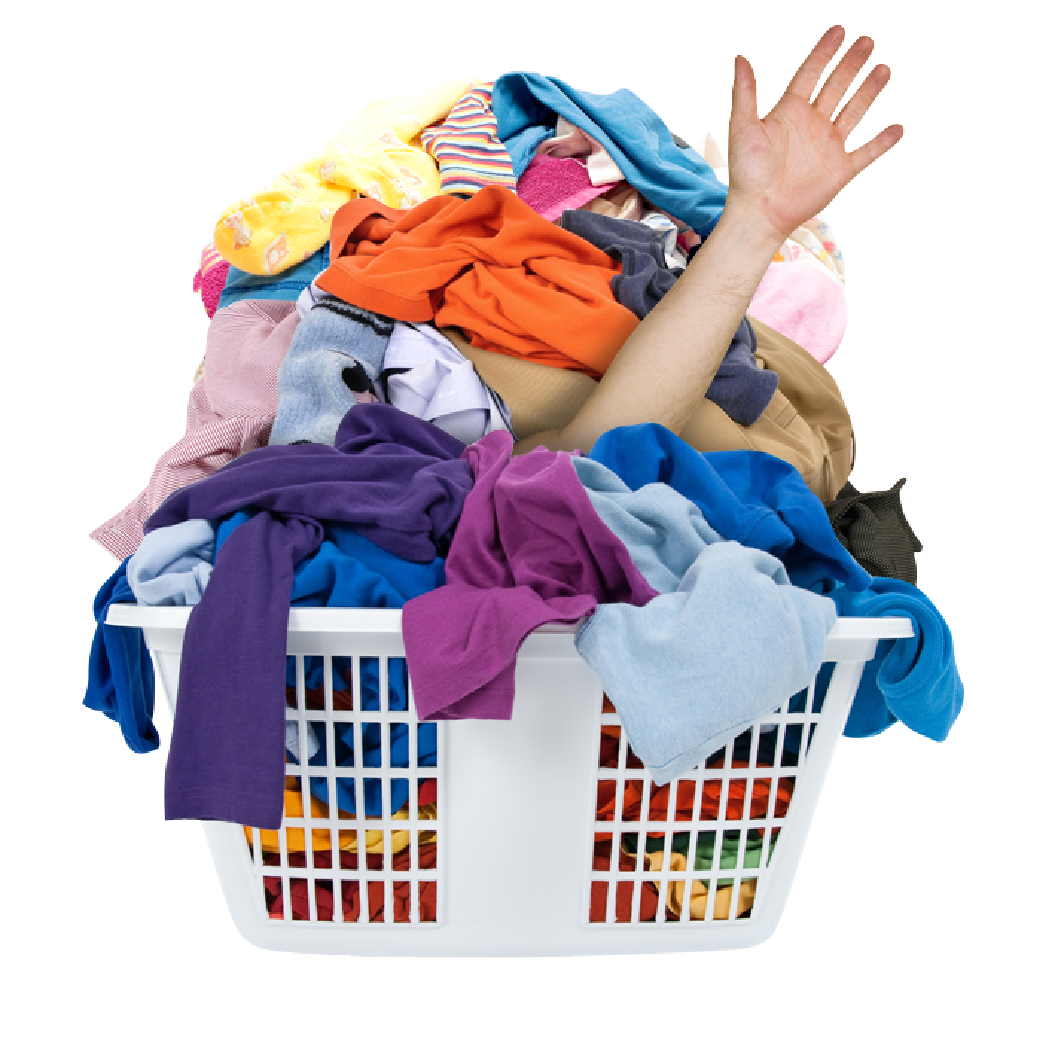 Three more weeks until the dirty duffels return. I dread the camp laundry. DREAD IT. Who wants to spend a day in the laundry room washing and drying clothes all day plus bringing in those disgusting duffels filled with dirt, sand and dead bugs?
Well you don't have to! I found this INCREDIBLE launderer who does it ALL!  You never even have to see the trunks. It's so simple. Basically you arrange for your kids dirty duffels to be shipped with your camp trucking company (i.e Camp Baggage or whoever your camp uses for duffel pickup/drop off) directly to – I Hate Camp Laundry – who will clean all the bedding, sleeping bags, bathmats, trunks, and laundry. Clean items are then wrapped, ready for storage, and delivered right to your door ready for CAMP NEXT YEAR. Best of all, you don't have to deal with shipping bags from home before service! I Hate Camp Laundry uses HYPOALLERGENIC detergent, as well asNATURAL alternatives to the typical bleach and fabric softener. Their process kills 99% of bed bugs, lice and other creatures that are commonly found in camp duffels. For more information, click here.
Pricing is based on a two duffel minimum.  For $99 per duffel they wash, dry and fold ALL laundry and clean and organize camp necessities including sports equipment. If your camp transport company only delivers duffels to a specific area please call (210) 802-WASH to discuss bag pick up options. They do not clean chests of drawers.  Please have your child bring their chest of drawers home with them under the bus.
I Hate Camp Laundry mails shipping tags DIRECTLY to your camp for easy identification and a hassle free experience.  When you sign up with your shipping company simply write "I Hate Camp Laundry" as your ship home destination. They contact your transportation company, camp and take care of the rest. The Baggage company will not let anyone change their delivery address after July 29th (unless you pay a late fee) because they start making their delivery routes.
Registration closes Saturday, August 6th 2016 at 12pm. There is a late registration fee of $25 that starts on Sunday, August 7th, 2016 so make sure to sign up soon. LULU CUSTOMERS ONLY RECEIVE $5 off with coupon code "Lulu5" at checkout July 25th through August 6th.
There is a $25 cancellation fee.
Home Delivery Options:
Option 1: If you live in South Eastern Pa, South Jersey or the Livingston/Short Hills Area.
There is a $24.99 charge for home delivery to South Eastern Pennsylvania, South Jersey as well as the Livingston/Short Hills area.  The Livingston/Short Hills area includes cities within 5 miles of the center of Livingston.
Certain areas that qualify for this option include:
Bensalem, Southampton, Huntingdon Valley, Abington, Cheltenham, Upper Dublin, Lower Gwynyd, Blue Bell, Plymouth Meeting, King of Prussia, Newtown, Holland, Upper Makefield, Washington Crossing, Richboro, Doylestown, Bryn Mawr, Bala Cynwyd, Ardmore, Villanova, Radnor, Cherry Hill, Mount Laurel,Voorhees, Yardley, Princeton, Ewing, Pennington, and towns within 5 miles of any of these towns.
Option 2: If you live in NY, Long Island, and northern New Jersey, 5 miles north of Princeton.
There is a $49.99 charge for home delivery to Long Island, New York and areas 5 miles north of Princeton.
Certain areas that qualify for this option include: Margate NJ, Longport NJ, Marlboro NJ,  Tenafly NJ,  Woodbury NJ, and cities within New York, Long Island, and 5 miles NORTH of Princeton, NJ.
Delivery schedules will be posted the week of August 8-12. Your will receive an email with specific dates and instructions.
*Delivery fees are based on proximity to our headquarters and travel distance.
I made it so easy for you…just order

HERE
XX