Lulu's Father's Day Gift Guide 2016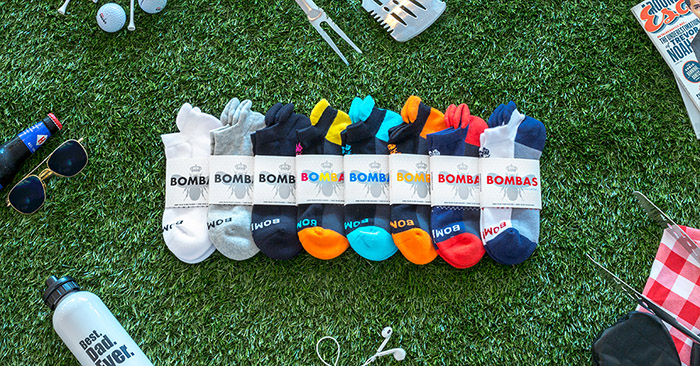 Even though dads are much more difficult to shop for then moms, I've searched high and low for the best presents for men.  On my journey, I came up with an awesome list of items that are sure to get a lot of use — whether they're in the kitchen, the great outdoors, on a plane or in the backyard there is a gift for dad that every guy will love!
THE TECHIE
Alexa is the Virtual Assistant everyone needs. The kids got this for me for Mother's Day and it has become one of those things I can't live without. It is sort of like asking Siri but it plays your music, reads audiobooks and the news, reports the weather, gives info on local businesses, provides sport scores, controls light switches and thermostats and a million other things including uber!
Alexa – $179
Finally a better looking case than the Mophie for the iPhone 6 and 6 plus. This Apple Case charges both your phone and case simultaneously for increased Talk time up to 25 hours, Internet use up to 18 hours on LTE, and even longer audio and video playback. With the Smart battery case on, the intelligent battery status is displayed on the iPhone lock screen and in notification center, so you know exactly how much charge you have left.
iPhone Smart Battery Case – $99
THE FITNESS BUFF
Nobody, at least in my opinion, makes a better fitness watch then Garmin. Their new Vivoactive is OUTSTANDING!!!!!!! Greg is still raving about it…
Ultra-thin GPS smartwatch with a sunlight-readable, high-resolution color touchscreen
Built-in sports apps, including GPS-enabled running, biking and golfing plus swimming and activity tracking, let you view your stats even when away from your phone
Pairs with your smartphone to gently vibrate and display alerts for incoming calls, texts, emails and calendar items plus notifications from social media and other mobile apps
Battery charge lasts through all your activities with up to 3 weeks 5 in watch/activity tracking mode or up to 10 hours using GPS
Garmin Vivoactive – $175
If missed Bombas on Shark Tank, let me give you the scoop : once you own one pair, you will never own another sock again. Hands down the most comfortable socks EVER. Amazing for all sports, relaxing, hiking, whatever. Socks seem like an odd Father's Day gift but he will ask you 10 times where you found them, promise! Best part is every pair you buy, a pair gets donated to a Homeless Shelter. What a way to give back!
Bombas 6 Pack – $68.40
Avid Cyclist? This little caddy is a must have! It keeps him from being stranded the next time he ends up with a pinch flat on a deserted desert trail or lonely stretch of country road. Inside he will find two 16-gram CO2 cartridges for quick and easy tire inflation. It includes Lezyne's Smart Kit, which features six glueless patches with aggressive adhesive for patching up small punctures on road and mountain bike tires. As a bonus, this Smart Kit contains instructions with an adhesive backing that serve as an emergency tire boot, should he rip a bigger hole in the sidewall. Other included items include a stainless steel scuffer and two Power Levers for dealing with difficult tire beads. He will understand what I just wrote :).
Lenny Caddy Kit – $25.95
THE GOLFER
I love a man who takes the extra time to wear cufflinks and if he loves to golf, he will be psyched to receive these!
Sawgrass Golf Ball Cuff Links – $160
The winning golf shoes of 2016 are the Adipure TP .Worn by all the top PGA players, they are a force to be reckoned with and pretty sleek as well!
Adipure TP – $250
I hope my father isn't reading this because I am so buying him the BBQ Golf Set. The three-piece stainless steel BBQ set has soft, insulated handles that look just like golf grips. LOVE!
BBQ Golf Set – $28
Screw beer bong, this golf shot game is way more fun especially when he is an uber golf fan!
Golf Shot Drinking Game – $15.80
What happens when James Patterson writes a book about unknown golf amateur who shocks the world by winning the PGA Senior Tour at Pebble Beach? It becomes a BEST SELLER and any golf lover will devour this book!
Miracle at Augusta – $18.33
If dad or grandpa wants to get cozy watching the Master's, this yummy, cozy golf blanket will do the trick! Customize with name, dad, grandpa, whatever!
Custom Golf Blanket – $118
THE DAPPER DAD
Although I posted these pants last year, Sweat Tailor remains my choice for the best mens pants  around and I am so excited they added so many other incredible items. If these pants are not in your man's closet, RUN. The concept of looking super nice but feeling like comfortable is KING to any guy. I have seen a lot of knock offs but the fabric Sweat Tailor is made with is unmatched. They last FOREVER!!!!!! Every guy I know that owns a pair, LOVES them. I can't say enough. The new chino shorts are fab! Perfect for the golf course along with their new stretch polo!!! Seriously I need to buy Greg the entire line especially since Sweat Tailor is offering 20% off to my readers!!! WOOHOO!!!!!!! Use the CODE: Lulutailor at checkout!!!
Navy Stretch Crewneck Sweatshirt – $79
Black 5 Pockets – $108
Charcoal Raw Edge Shorts – $69
Grey Stretch Chino Knit Pants – $119
Grey Stretch Chino Knit Shorts – $89
White Performance Stretch Polo – $65
Another men's line I have been obsessing about (actually they sell women's shoes as well) is M.Gemi!!
Hands down, my FAVORITE kicks this summer. M.Gemi created the perfect sneakers to wear with jeans, pants or to dress up a pair of shorts. Somebody I know will have these in his closet very soon :). M.Gemi has sweetened the pot by offering my readers $40 off their first purchase with the CODE: LULU40 at checkout.
Agire Kicks – $198
M. Gemi Belt's are so nice as well. It's hard to find a really nice basic men's belt that wears well. I finally found one and I love that they have the option to stamp "Dad 2016" inside. A sweet added touch to keep it memorable!
Lago Belt – $128
This wallet is one word  – class. Simply perfect down to the gorgeous blue color. Pricey but, in my opinion, worth every penny.
Bottega Veneta – $530
THE DRINKER, THE SMOKER, THE MIDNIGHT TOKER
Beer Lover? There is nothing like craft beer especially different ones from all over the US.
The Cost: $39 per month for 12 bottles or $74.11 for 24 bottles.
The Products: Craft beers from breweries around the US. Each shipment contains 4 different styles (3 or 6 of each kind, depending on the subscription).
Coffee, Tea or Cereal along with his Morning Toke?
Wake & Bake Mug – $49.95
SUN LOVER
FOODIE
When I tell you this is the ULTIMATE COOLER, it is.  This is like a tailgater's dream! Just watch:
Coolest Cooler –  $449
I found the ultimate online store for the best American-made indie foods, spirits, wine and gifts.  Based inBrooklyn, Mouth seeks and curates the best food, spirits and food lifestyle items made by independent craftspeople and small companies, created from start to finish with a high level of individual attention. With more than one thousand of the most delicious and interesting items, from sweets to jams to jerky to spices, Mouth serves everyone from the home cook to the last-minute gift giver. Mouth's artisanal foods are available individually, in gift-ready curated collections called "tasters", and by a wide selection of monthly subscription clubs. There were so many to choose from I am going to let you decide!
Mouth Gifts  – gifts start at $40
Pizza Grill, sign me up! How psyched would he be to have his own outdoor pizza oven that doesn't cost an arm and a leg like the traditional models. Also KettlePizza helps to cook pizzas more efficiently than more expensive ovens because it heats up faster!
Kettle Pizza $204.47
DIY DAD
I am adding this because Greg has borrowed my neighbor's power washer so many times it's time he has his own. I have to assume he isn't the only one borrowing the neighbor's!
SunJoe Power Washer – $145.70
THE TRAVELER
Even if you don't buy this as a gift, it's a must have for him! This portable iron has 6 heat settings and is perfect for any on-the-go ironing needs. It assists with both quick touchups to complete garment ironing. MUST HAVE!
Collar Perfect Travel Iron – $34.95
THE SENTIMENTAL POPPA
For the DIY dad or grandpa!
You Nailed It DIY Gift Engraved Wood – $34.99
LOVE this carrier! Dad will be a star bringing this custom 6 pack holder to a picnic, to the beach, or any shindig! It is beautifully made and will last a long time!
Personalized Beer Carrier –  $59.95
AND LAST BUT CERTAINLY NOT LEAST – IT IS ANNUAL TRADITION FOR ME TO GIVE YOU AN INSTAGRAM PRESENT THEY WILL THANK YOU FOR – THIS YEAR'S FATHER'S DAY INSTAGRAM GIRL IS:
BRYANAHOLLY 
HAPPY FATHER'S DAY!!
XX

This popup will close in:

Don't Miss a Post! Get Lulu and Lattes in your inbox!