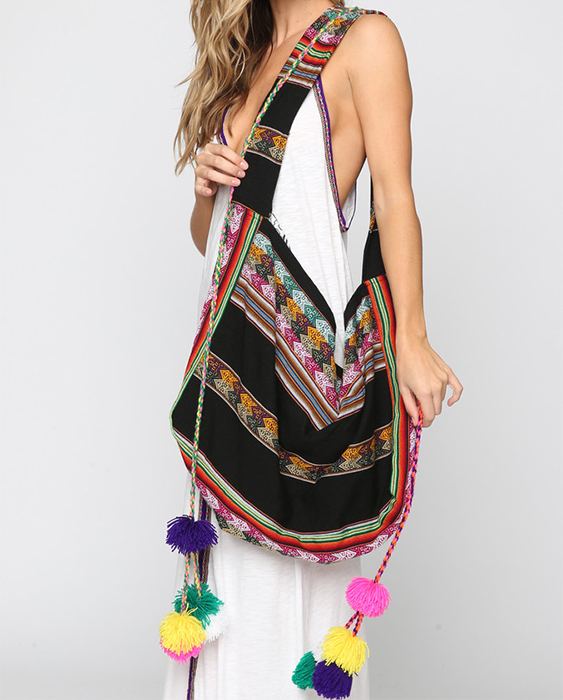 Summer is in the air and so is my favorite season. I constantly ask myself why it is I live on the East Coast when I could have live in warm weather all year round. Maybe it's my attachment to New York City or my roots, I'm not sure. But whatever it is, I embrace every minute, every single second until the leaves turn colors and I am back to wearing a coat. Part of my love for warm weather and spending my days outside, is the ease of what we can throw on. No bulky sweaters, heavy pants or high boots. It is a time for flip-flops, bathing suits, and cover-ups!!!  I decided to bring in this line to my new store after a few people stopped me to inquire where they can buy my beach bag. But it wasn't just the bag, it was my cover-ups as well. So for those who have asked and for those who are looking to spruce up their beachwear. Here is my one of my favorite lines this summer. I hope you love it as much as I do!!
BEACH BAGS
Live for these bags !!! They are seriously the perfect beach bags to carry everything you need for the beach including your sunscreen, magazines, change of clothes, wallet, snacks and more. If you are jetting off for a few days, the weekender is the bag you want to travel in style. Both bags are so great, its so hard to choose, right?
Beach Bag – $105 (available in White, Black & Hot Pink)
Tribal Weekender Bag – $176 (availabe in White & Black)
COVER-UPS
I don't know who invented the towel cape but its genius! This cape acts as both a cover-up and a towel. The inside is super soft. This will definitely become your summer time essential. (It even comes in little girl sizes, scroll down!)
Towel Cape – $92 (available in Lemon, Raspberry, Lavender & Pink)
The Long Sundress will be your new go-to outfit! It's a staple piece for every wardrobe and it shows just the right amount of skin. It's the perfect fit for a walk on the beach or lounge at the pool.
Long Sundress – $96 (available in Hot Pink, Black, White, Lavender & Watermelon)
The shorter version comes in a tank style and a short sleeve style. Both are super soft, comfortable and very chic on!
Short Sundress – $83 (available in White, Black, Watermelon, Blue, & Lemon)
Short Sleeve Coverup – $75  (available in White, Black, Coral & Grey)
LITTLE ONES
Have you ever seen anything cuter? This mini version of the Towel Cape will keep your child dry and warm while still looking adorable!
Mini Towel Cape – $62 (available in Multi, White, Raspberry, Pink & Lavender – sizing runs 6m – 2yrs & 3yrs – 7yrs)
and don't forget about all the adorable girls & boys towels!
HAPPY ALMOST SUMMER!!!!!!!
p.s. Father's Day Gift Guide is on its way…. I haven't forgotten!

This popup will close in:

Don't Miss a Post! Get Lulu and Lattes in your inbox!