Lulu's Mother's Day Gift Guide 2016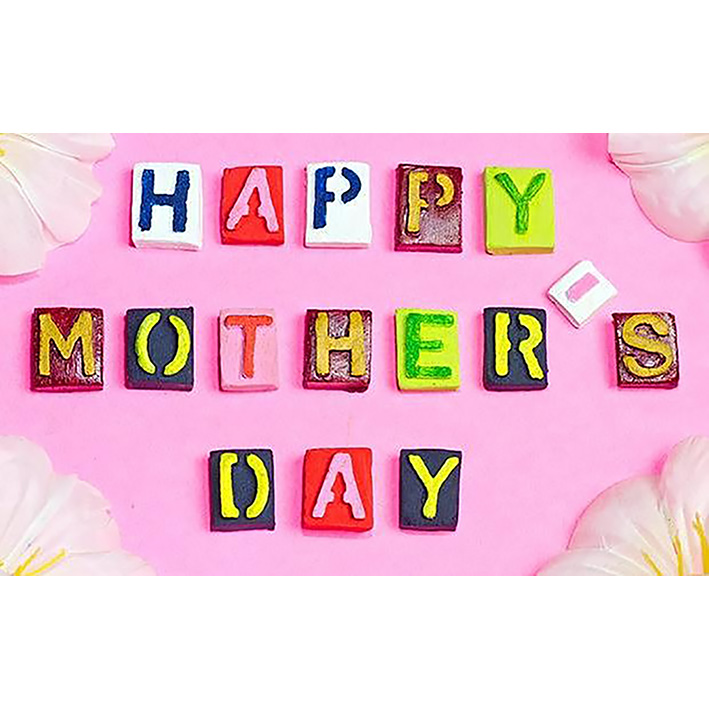 Mother's Day is around the corner. If you haven't had a chance to buy something yet, here are my favorites for the season!!! You may want to share this post with your significant other :).
ACCESSORIZE

We can never have enough bags.
The Tassel Clutch is my favorite Saturday night bag of the season!!! I loved it so much I am featuring it Lulu's Store!! I can't imagine anybody not LOVING this Jennifer Haley bag. I had to have it in white!
Leather Tassel Clutch -$265 (enter lulu10 at checkout for 10% off for Mother's Day!) (available in white or black)
Don't want to schlep a clutch, grab one of these adorable coin purses, throw in your license, cash, a credit card and you are set!
Fringe Tassel Coin Purse – $48
Tassel Key Chains – $49
It's almost beach season and it's definitely time for a new beach bag! Love both of these from Bohemian Love!
Corinne Cork Beach Bag – $215
Evil Eye Beach Bag – $288
SUMMER SHOES

Spring is here and and so are some of the cutest sandals!
These Sam Edelman Shoes are adorable for the beach.
Beach Shell Sandals – Nordstrom $109.95
I saw these Rag and Bone Sandals last week and have been obsessing over them. LOVE!

Rag and Bone Suede Sandals – Neiman Marcus $495.00
and these Kenzo Jelly's…so chic.
Kenzo Jelly T-strap sandal – Neiman Marcus $175

ALL THAT GLITTERS
ROSÉ ALL DAY

All I want to do all summer is drink Rosé and when I think of Rosé, I only think of one bottle:
Whispering Angel $19.95 for a bottle or $240 for a case that may or may not last you all summer!
How adorable is this little wine picnic table you can bring to the beach or your backyard!
Wine Picnic Table – $19.99
FORGETFUL MOM

If you are anything like me, you are constantly looking for your phone, iphone, keys, etc. This handy dandy gadget is the answer to all of those hours you spend searching for your missing items. Tile is a tiny Bluetooth tracker and simple app that finds your phone, keys or whatever else you are lose. Attach Tile to an item and locate it by sound, by seeing its last known location on a map, or by marking it as "lost" and getting an alert when it's found. If you lose your phone, press Tile to make your lost phone ring -even if it's on silent. This actually makes a great Father's day present for those dad's who are always losing the remote!

Tile comes in
1 pack for $25
4 pack for $69 (my choice) or
8 pack for $120
MASSAGE, PLEASE!

At home heated foot massage? Yes, please!
I CAN SEE CLEARLY

You know when you are putting makeup on and you want to listen to music OR talk on the phone but you can't because either the music sounds bad coming out of your phone or the speakerphone is sort of sucky. Well iHome thought of this brilliant idea to create a vanity mirror that does it all. It even charges your phone!!!
6″ Makeup Mirror with Bluetooth – $99.99
9″ Makeup Mirror with Bluetooth – $149 (as shown)
MIXING IT UP
If you are not an owner of a Vitamix yet, this is still one of my favorite all time gifts!
Vitamix 5200 – $399.99
Stonewall Kitchen definitely has some of the best jam, preserves, spreads around! This  gift basket is perfect for mom who loves Sunday breakfast!
Farmhouse Batter Bowl Gift – $54.99
WORK WORK WORK OUT

Women can NEVER have enough leggings. These Alo leggings are uber cute for spring. Must have with the matching tank!
Alo Goddess Ribbed Leggings  – $98
Alo Sculpt Ribbed Tank – $46
I have such a hard time finding earphones that actually stay in my ears! Love these and you can even answer your iPhone without having to take out your phone.
Bose Headphones – $129
I WANT CANDY
The Reader

Spice up your reading with this chic bookmark!
Louboutin bookmark $25
Tell your mom why you love her in this beautiful little treasure of a book.
I Love You Mom Book – $9.56
TRAVEL THE WORLD
This is my favorite little travel set!
includes:
Hydrate Everyday Body Lotion
Clean Everyday Shampoo
Rinse Everyday Conditioner
Wash Everyday Body Wash
Cosmetics bag
Beautycounter Travel Set – $58
AND if you want to top it off and take her away somewhere special – you must contact me! I will help you plan a trip anywhere her little heart desires with the best perks around! EMAIL ME!!!
Happy Mother's Day MOMMA'S!!!!!!! Enjoy your special day however you choose to spend it! Big hugs to those who are missing their mom's on this day.
XX

This popup will close in:

Don't Miss a Post! Get Lulu and Lattes in your inbox!