LULU'S CROWD-PLEASING PASSOVER DESSERTS 2016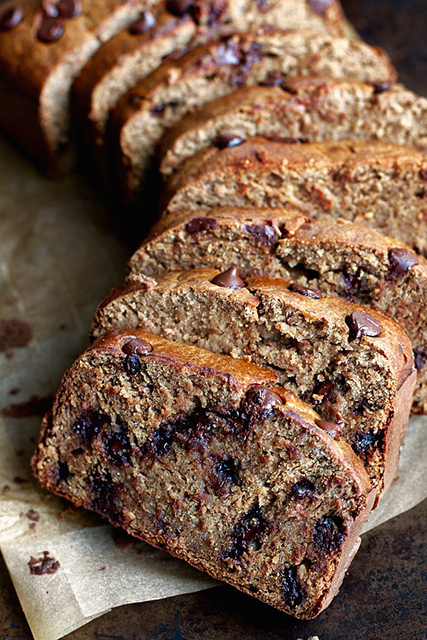 Since I focused last Passover on Skinny Recipes, I figured this year it was time for some crowd-please desserts! There are a lot of goodies in this post. Read through and pick out one, two or all of them for your seder this year! Share with your friends and let me how they went over.
ICEBOX MATZAH CAKE
I saw this on Pinterest and decided to give it a whirl. It's the perfect combination of crunchy, creamy and delicious!!!
INGREDIENTS
2 Sticks of Butter, melted
1 Cup of Sugar
2 Eggs
6 oz of Semi-Sweet Chocolate
1 ts. of rum extract (optional)
1 ts. of milk
1 ts. of prepared coffee (optional)
1½ Box of Matzos (plain)
2 Cups of Kosher Wine placed in a shallow dish (or grape juice)
DIRECTIONS:
To make the chocolate cream:
Using a standing mixer, combine the butter, sugar and eggs.
 Mix until creamy
In a small saucepan melt the chocolate with the milk, coffee and rum extract
Combine chocolate with the butter mixture until combined.
To Assemble the Cake:
Use a

cookie sheet fitted with a baking rack

to to catch the drippings
Dip a matzo in the wine and place on the cookie sheet.
Spread a little of the chocolate cream.
 Continue with remaining matzos.
Top with the rest of the chocolate cream covering the sides.
 Place in the fridge overnight or for a few hours until cake is set
Enjoy!
---

HOMEMADE GRAPE JELLY CANDIES
photo credit: whatjewwannaeat
*adapted from whatjewwannaeat
Jelly candies are a great after dinner treat when you don't want to overdo it. The kids will love them and if you want to turn these into Passover Jelly shots, add some vodka!
INGREDIENTS
makes 20 1-inch candies
Non-stick spray or flavorless oil, such as canola or grape seed (I love grape seed)
2 ounces unflavored gelatin (kosher for Passover)
1 ¼ cup Manischewitz Grape Juice
1 cup granulated sugar, plus more for rolling candies
¾ cup water
 DIRECTIONS
Grease a small (6×6 or 8×8 inch) pan with non-stick spray or oil and set aside.
In a small, heavy-bottomed saucepan place gelatin and grape juice and stir to combine. Set aside.
In a separate small, heavy-bottomed saucepan combine sugar and water and stir over medium-high heat until the sugar is dissolved. Bring to a boil, and boil until temperature on a candy thermometer reads 300 degrees F, about 10 minutes.
Remove from heat and add to the gelatin mixture immediately. Place the gelatin saucepan over low heat and stir until the gelatin is dissolved and mixture is liquidy.
Pour into the prepared pan and let rest at room temperature until cool and solid, at least 3 hours.
Once cool, cut into 1-inch cubes. Or use cookie cutters to make shapes. Let cubes dry out at room temperature, then roll in remaining sugar. Let stand at room temperature at least 24 hours to crystalize. Leftovers can be stored at room temperature in an airtight container for up to 3 days.
NOTES
You will also need time for candies to set.
---
COCONUT MACAROONS
I love anything coconut and macaroons are the perfect bite size dessert after a big seder!
INGREDIENTS
makes 36
2 1/2 cups

dried unsweetened shredded coconut

1 1/2 tbsp

potato starch

1/2 cup

sugar

1/4 tsp

salt

4

large egg whites

1 tsp

vanilla

13 oz.

dark chocolate, divided

DIRECTIONS
Preheat oven to 350°F. Line cookie sheets with parchment paper or silpat baking mats.

In a large mixing bowl, use a fork to stir together the shredded coconut, potato starch, sugar and salt till well blended. Break up any chunks of potato starch with the fork.

In a smaller bowl, whisk together the egg whites and vanilla till frothy.
Pour the egg white mixture into the dried coconut mixture.
Use the fork to stir the batter together, making sure the coconut is fully and evenly moistened by the egg whites. Let the mixture sit for 20-30 minutes while the coconut rehydrate
Stir the batter again with a fork.
Scoop up the batter in tablespoonfuls and drop them onto the baking sheet, evenly spaced. They won't spread, so you can bake them fairly close together.
The batter will be delicate… it won't "hold" together the way a cookie dough does, but as they bake they'll stick together and solidify. When you've dropped all of the batter onto your baking sheets, use wet fingers to gently shape the macaroons into rough domes or haystacks. Don't worry, they're not supposed to be perfect.
Bake the macaroons for 20-25 minutes till the bottom edges turn golden and the tips of the coconut shreds start to brown. Remove from the oven. Don't over-bake or they will become dry.
Let the macaroons cool directly on the baking sheet before moving them.
Trying to move them too soon will cause them to crumble.
When the macaroons have cooled completely, you can dip and decorate them.
First, place them on a flat surface lined with parchment paper. Melt 9 oz dark chocolate, either in the microwave or in a double boiler. I melt mine in the microwave at 50% power for 1 minute, stir, then continue to melt in 15 second bursts at 50% power till the chocolate becomes smooth.
Grasp each macaroon at the top and dip the wider base into the melted chocolate, twisting it into the chocolate and coating it about 1/4 inch up the sides.
Pull macaroon up and let excess chocolate drip back into the bowl (you may need to "help" the excess off with your finger), then place the dipped macaroon onto the flat parchment. Repeat for remaining macaroons.
When all the macaroons have been dipped, melt the remaining 4 oz dark chocolate and scoop it into a plastic zipper bag (Ziploc). Gently squeeze all of the chocolate to one lower corner of the bag, then close the top of the bag, leaving a small gap so it's not completely sealed shut and air can escape. (The ziploc takes the place of a Pastry bag)
In the corner where you've pushed the melted chocolate, use scissors to snip a very small corner off of the bag. You'll be able to squeeze a small, thin stream of chocolate through this whole. Drizzle the tops of the macaroons with the chocolate, making a zig-zag motion to decorate.
Once the macaroons have been decorated, allow them to dry. Depending on the weather or temperature in your home, this can take several hours up to overnight. To speed the process, decorate macaroons on a parchment-lined tray and place them in the refrigerator; the chocolate will firm up faster that way.
Once the macaroons are completely dry, store them in a sealed Tupperware container in single layers divided by parchment or wax paper. A sealed container is very important, it will keep the macaroons moist and stop them from drying out.
Store at room temperature for up to 4 days, or in the refrigerator for 7 days or longer.
---
FLOURLESS CHOCOLATE CHIP BANANA BREAD

A PASSOVER BANANA BREAD WITH CHOCOLATE CHIPS!! I AM IN!
INGREDIENTS
makes one loaf
3 ripe bananas
1 cup of almond flour
1 tsp cinnamon
2 tbsp coconut oil, melted (35 seconds in microwave)
1 tsp vanilla extract
4 eggs
1 tbsp ground flax seed
2 tbsp coconut sugar
1/4 tsp of baking soda
1 tbsp coconut flour
1/2 cup – 3/4  semisweet or bittersweet chocolate chips
DIRECTIONS
Preheat oven to 350 degrees F . Prepare a loaf pan with a piece of parchment paper to  line the bottom, cooking spray to coat bottom and sides of the pan and set aside.
Throw all the ingredients into Vitamix and blend on high speed until all the ingredients are combined
Pour the batter into your prepared loaf pan, spreading it out evenly and topping with a few more chocolate chips, if desired.
Bake for about 50 min , until the top of the loaf begins to turn golden brown and a toothpick inserted into the center comes out clean.
Allow the loaf to cool in the pan for about 10 minutes before removing.
Store in an airtight container for up to 5 days, or freeze for up to 3 months.
---
PASSOVER APPLE CRISP
INGREDIENTS 
5 medium Granny Smith apples (about 1 1/2 pounds)
1/2 cup sugar
1 teaspoon ground cinnamon
2 teaspoons lemon juice
Vegetable cooking spray
1/2 cup unsalted matzo meal
1/3 cup sugar
1/4 cup sliced almonds
2 tablespoons margarine, melted
1/8 teaspoon salt
DIRECTIONS
Peel, core, and cut the apples into 1/4-inch slices.
Combine apple slices, sugar, cinnamon, and lemon juice, and toss gently.
Spoon into an 11 x 7-inch baking dish coated with cooking spray; set aside.
Combine the matzo meal, sugar, almonds, margarine, and salt, and stir well.
Sprinkle over apple mixture.
Bake at 350° for 1 hour or until browned.
---
HAPPY PESACH! ENJOY, SHARE AND PLEASE POST YOUR PICS! I WILL REPOST ON INSTA!
WITH JOY AND MATZAH BALLS –
XX
A
 Follow me on snapchat (@luluandlattes) for my crazy Passover in LI!
Don't forget to checkout Lulu's New Store (a lot more exciting goodies coming in the future)