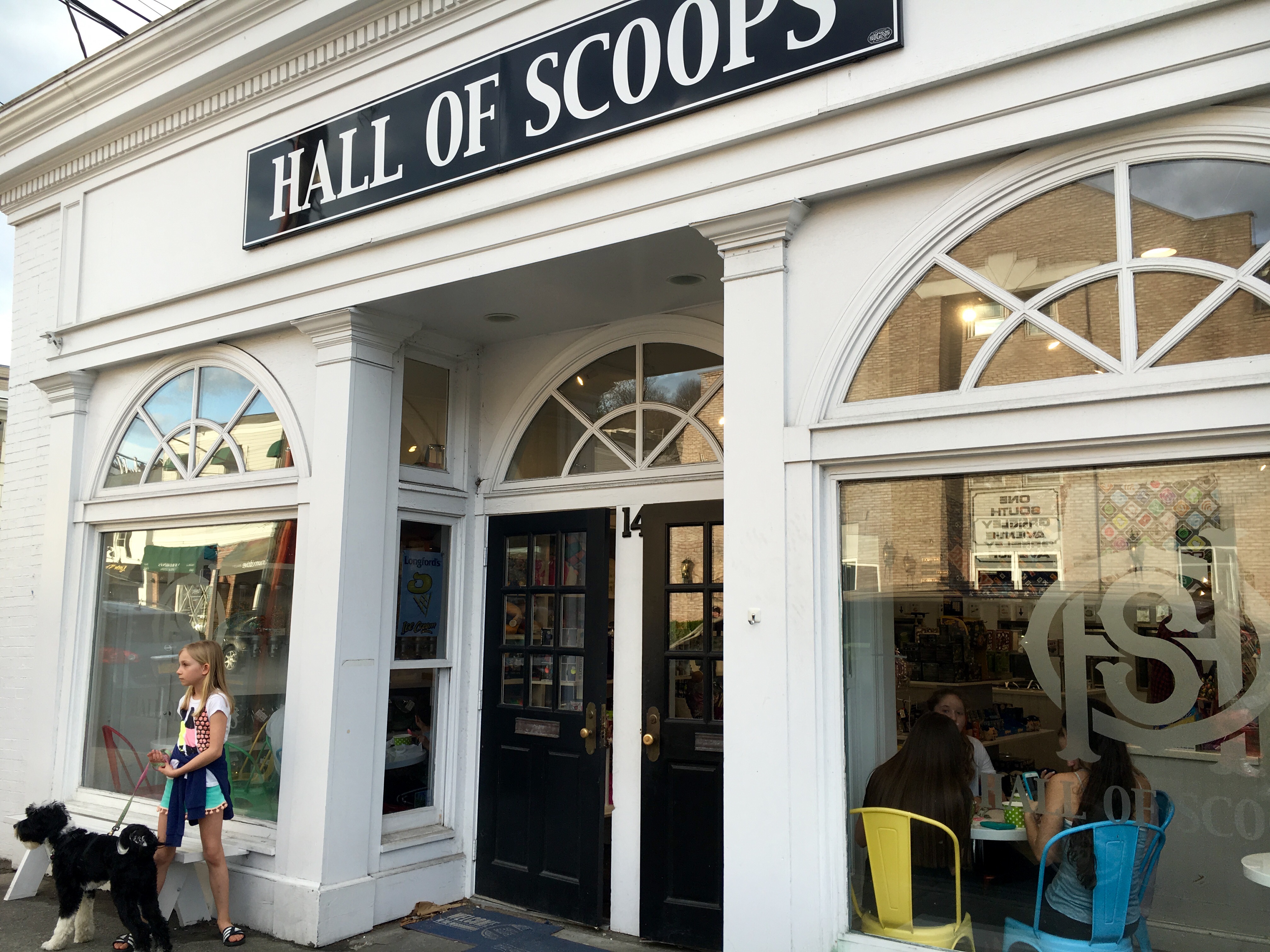 Last week I took a trip to a store I have been following on Instagram for quite awhile. I was intrigued by their collection of camp goodies so I had to go see the store for myself.  If you are lucky enough to live in Westchester, NY you must visit  Hall of Scoops! After spending some time in the store, Hall of Scoops has officially become one of my favorite kids and tween lifestyle shops. They specialize in everything from candy to camp!! Lori Ceisler, owner of Hall of Scoops, really tapped into the tween market and created a store unlike most.
Hall of Scoops is one part fro-yo and ice cream,
and two parts camp & college awesomeness
Decoupage Drawers for Girls and Boys
Personalized Camp EVERYTHING! You pick the camp, Hall of Scoops customizes it!
College Pillows
I don't want to get too far ahead with the college gifts since I have a blog coming out shortly with FAB  graduation and college gifts!! But Hall of Scoops has a ton of great college goodies:
As you can see Hall of Scoops is an amazing tween lifestyle store. From fro-yo, ice cream and candy to an endless assortment of camp & college gifts and products for party favors & gift baskets, Hall of Scoops really is a kids & tween dream store.
Hall of Scoops, 14 South Greeley Avenue Chappaqa, New York 10514. 914-861-8080.
Email Instagram Facebook

XX
For more Lulu and Latte goodness – follow on insta
 ,

 facebook and snapchat (luluandlattes)!