30 JUNK FREE FOODS FOR THE FAM!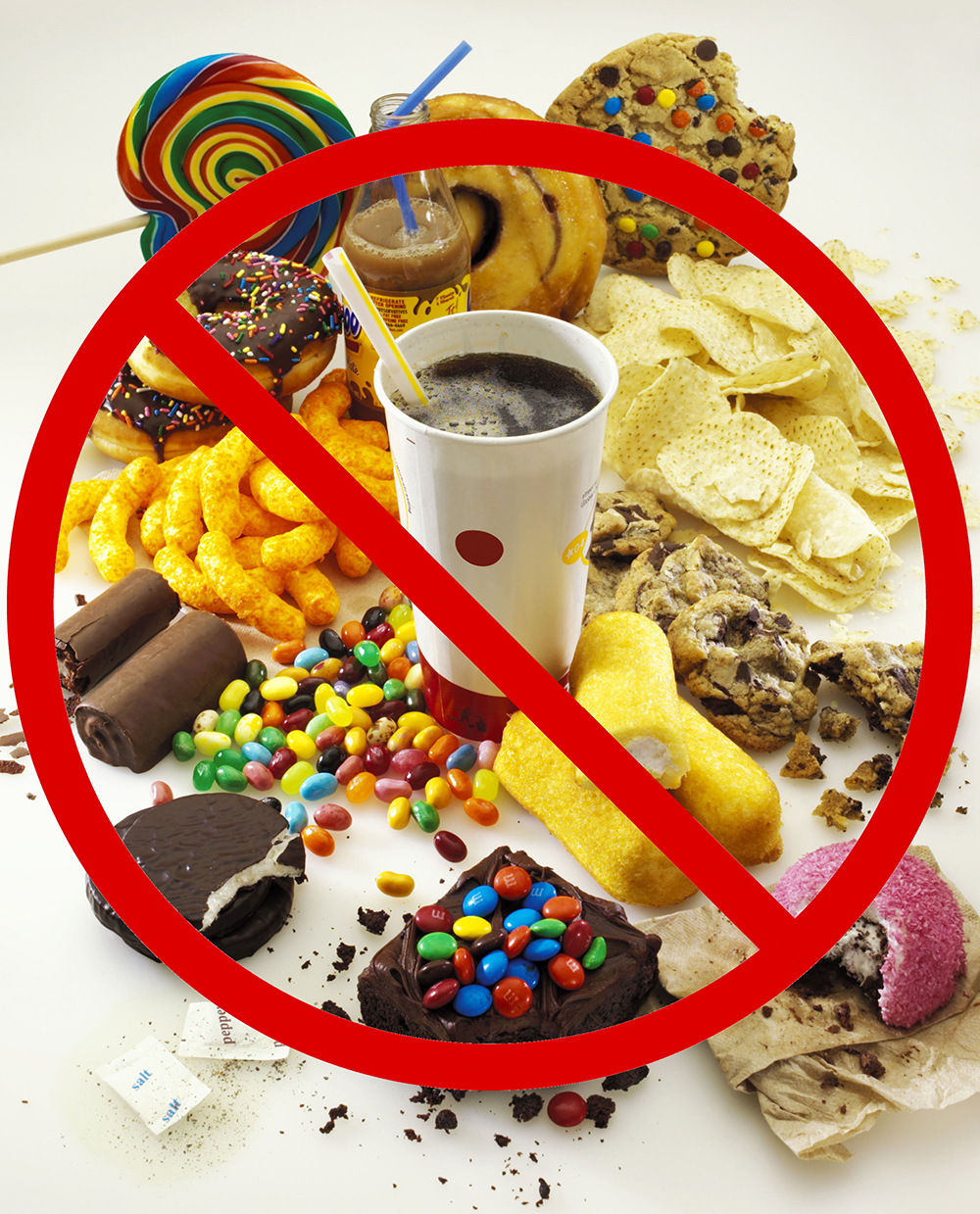 Happy 2016! Hope everyone ended 2015 with a bang.
So here we are – the first Monday of the new year. Who began a diet today? I hate dieting. I hate not being able to eat what I want, when I want. I'm not one of those girls who can eat whatever they want and never gain a pound. I'm just not one of the lucky ones which is why I have to be careful what I put in my mouth (which is so gd damn annoying).  I find that when I am eating well so are my kids. When I fall off, I wind up feeding my kids something fast and easy. One of my resolutions this year is to really clean up my families eating habits and keep everyone on a healthy path.  If you are trying to do the same, I :
Am posting a healthy recipe a day on Facebook for the month of January for those who want some new, healthy ideas (this will force me to cook healthy)
Created a Healthy Food Guide below to introduce and swap out a few of your less nutritious foods and snacks for healthier, better quality food and snack options.
I also am giving you a few ways to make your food shopping easier. I have linked all the foods I posted below where to buy them. Most of you shop on Amazon Prime for convenience (I have linked that). But I also wanted to introduce you to Vinemarket.com where everything ships 1-2 days and orders ship free over $49.
Since breakfast is the most important meal of the day, I try every morning to make sure my kids start the morning right with in a healthy way. Ever since I introduced my kids to Love Grown Foods, they have been hooked. Although they think they are eating chocolate cereal, Love Grown actually makes their Power O's with navy beans, garbanzo beans, and lentils! Power O's are a powerfully nutritious cereal and a great way to power up their day. My kids and I also LOVE their Hot Oat cups. They are super fast to make and the perfect way to start the day.
Chocolate Power O's
Strawberry Power O's
Hot Oat Cups
Love Grown Foods has partnered with me to do a giveaway of their amazing products! Giveaway will be announced on Instagram this week
Muesli (pronounced "muse-lee") was first introduced over 100 years ago by Swiss nutritionist Maximilian Bircher-Benneis and is quite simply the least processed form of cereal in the world. Seven Sundays has, in my opinion, the best Muesli on the market. They are a modern twist on a century-old classic. Unlike most muesli, which are imported, Seven Sundays muesli is made fresh in the good old US of A. Minnesota, to be exact.
The most common question is how is Museli different from Granola and the answer is:
They have similar ingredients (grains, nuts, seeds and fruits), but how they're made can be much different. Think of muesli as a less processed granola. Here's why:
• Not baked. Their Bircher muesli is raw and all others are lightly toasted for roughly 10 minutes.This is just enough time to cure the honey while retaining the nutrition.
• No oils. There are enough good fats in our nuts and seeds by themselves, so you can save your oil intake for cooking dinner.
• Less sweet. Their Bircher muesli is completely unsweetened. All other flavors are lightly sweetened with organic honey. They never use refined sugars.
As for the Gluten question the Blueberry Chia Buckwheat and Vanilla Cherry Pecan mueslis are gluten free. The rest of our mueslis are wheat free, but not gluten free. This year, the entire muesli line will be gluten free. The whole line is Non-GMO verified.
I love Seven Sundays 2 oz cups for a quick breakfast or snack!
Available to buy on Seven Sundays or Amazon or Vinemarket.com
Califia is, hands down, the best Almond Milk on the Planet AND their coffee creamers are fantastic! Enough said. Haven't had it – buy it.
Available at most markets across the U.S. Many of the coffee shops in CA use their products!
For health conscious parents of little ones,  Love Child Organics is an incredible organic children's food company that uses 100% pure and organic food powered by superfoods. Love Child uses nutrient-rich real foods, with only simple, clean ingredients like kale, sweet potatoes, blueberries, mangos, strawberries, quinoa and acerola fruit. They do not use any genetically modified ingredients. 
Sold locally at Stop & Shop or buy online at Amazon or
I never get on a plane without Peeled snacks.  I love that the dried fruit snacks have ONE ingredient – the fruit. My kids love the apple clusters and the baked peas are amazing! They are a great alternative for chips! All peeled snacks have the highest quality organic and natural ingredients without the use of refined sugar, oil, or preservatives. Peeled snacks are organic, non-GMO, gluten-free, dairy-free and vegan. Their new trail mixes are fantastic!
I am so excited that Peeled has partnered with me to do a giveaway for $100 worth of Peeled Products! Giveaway will be on Instagram this week! 
I keep hearing that seeds are the new nut. My friend Jen introduced me to Somersaults last year in Miami. I have been hooked on these ever since. My favorite are the Sea Salt. Somersaults are the perfect blend of protein, fiber and balanced nutrition with an excellent taste. They are a good source of fiber, vitamin E and offer you the same protein as almonds, but with fewer calories and less fat.
Somersaults are available in these four flavors:
Sea Salt
Cinnamon
Dutch Cocoa
Salt & Pepper
You can also purchase them online at Amazon.
Somersaults has partnered with me to do a giveaway of their amazing product! Giveaway will be announced on Instagram this week.
There are a zillion bars on the market and so many of them are filled with empty calories and preservatives, it's hard to know which are okay to eat. My method is the less the ingredients on the wrapper, the better.
Bobo's Oat Bars  are a delicious alternative to the sugar filled rice krispy treats your kids have been eating.  Bobo's Oat Bars are baked from scratch using the finest organic ingredients, with no additives or artificial sweeteners. Bobo's Oat Bars come in sixteen delicious flavors 6 of which are gluten-free. All of their bars are vegan, kosher (Kosher certified by Earth Kosher) and non-gmo. Bobo's recently introduced their newest product, Bobo's Bites, which are perfect for snack time, school lunches and on the go. In each box you get 5 of their new Bites!
Bobo's is offering lulu readers a 15% discount using code "LULUANDLATTES15″ at checkout
If you are a fan of the Mediterranean Diet, you will love these bars. The Mediterra bars are made up of sundried fruits, leafy vegetables, oats, seeds, grains, Greek honey and olive oil. The bars are loaded with fiber, nutrients and vitamins instead of complex sugars and saturated fats. Their savory bars come in flavors such as Kale & Pumpkin Seeds, Bell Peppers & Green Olives, Olive & Walnuts, Orange & Honey, Cherry & Pistachio, etc. You can check out all the flavors HERE
Available to buy on Mediterra or Amazon
My kids LOVE Nature's Bakery Fig Bars. They are super delicious and a much way better snack then cookies filled with high fructose corn syrup. Nature's Bakery Fig bars are are Non-GMO Project Verified, Vegan and Kosher Certified . They also offer Stone Ground Whole Wheat Fig Bars, Gluten Free Ancient Grains Fig Bars and a new double chocolate brownie.
Available on Amazon and Vinemarket.com
I recently came across Good! Greens bars at a food show this past summer. I grabbed a few samples and brought them with me to snack on the beach. I was really surprised at how good they were! Good Greens bars are actually an excellent source of daily nutrients from raw fruits and veggies. They do not contain any artificial ingredients, and they are 100% vegan and gluten-free. Thanks to 90% of their ingredients being raw, they are highly nutritious and easier to digest. Each bar is good source of muscle-building protein (every variety contains at least 10 grams). Each bar is under 200 calories, free of cholesterol and low in sodium. My favorite flavors are Chocolate Mint and Chocolate Coconut.

Love Zing Bars! Especially the chocolate coconut if you can find it. I usually have to buy them online because the chocolate coconut is nowhere to be found.  Zing offers seven vegan options and three that use whey protein (the "gold standard" for muscle building). Four are coated in organic dark chocolate, four are soft chocolate chip cookie dough flavors and two are fruit and nut butter flavors. For all their differences, they all have a virtually identical balance of smart nutrition.
Available on Amazon, Zing, and Vinemarket.com
Do you have a hard time packing your kids lunch? Are they sick of the same school options? GoPicnic® created a line that consists of ready-to-eat breakfast under 400 calories, ready-to-eat lunch under 500 calories and ready-to-eat snacks under 300 calories. My kids like the hummus & crackers.
All GoPicnic meals contain no artificial colors, flavors, trans fats, high-fructose corn syrup or added MSG.
GoPicnic is available in more that 15,000 retail locations including Target, Walgreens, Costco, Kroger, Whole Foods, Cost-Plus World Market,
Available online at Go Picnic  – you can shop by DIET or LUNCH MEALS also available at Amazon
I wrote about Big Red Soup House in October and I really am LOVING their soup! The soups are hearty, healthy and preservative free. Big Red House Soup uses only great ingredients – mostly organic and many from the local farmers market.
VEGGIE BISQUE (dairy free, gluten free, vegan, less than 100 calories per 8oz serving)
MUSHROOM BARLEY (dairy free, vegan, less than 100 calories per 8oz serving )
VEGGIE CHILI (MY FAVE) (dairy free, gluten free, vegan)
SUPER TOMATO SOUP (gluten free, vegetarian)
Available at select Whole Foods in northern New Jersey.
There is a reason Honest Tea is the nation's top-selling organic bottled tea company. Their teas are DELICIOUS and HEALTHY and uses all Fair Trade Certified ingredients. Honest Kids drinks are sweetened only with fruit juice. All of their beverages are free of soy, dairy, peanuts, tree nuts, fish, shellfish, eggs, and wheat. Honest Tea is a staple in our house.
Honest is available at over 100,000 locations across the US and online at Amazon
Annie's Homegrown is a staple in our home. Between the mac & cheese and the salad dressing (my kids love it), we can never have enough. Annie's never uses artificial flavors, synthetic colors or preservatives. They source all their ingredients from farmers who are just as passionate about quality and sustainability as Annie's.
Annie's can be purchased online at Amazon or Vinemarket
Vinemarket.com is offering 20% your first order and then 10% for the next two months using code TRYUS20
Last month I did a trunk show and I had Wildtree do a tasting of their herbs, spices and culinary blends that are free of preservatives, additives, and fillers. Their products were a huge success and I even ordered the cranberry jam and dill dip for Thanksgiving.   Wildtree is  actually a direct selling company that was founded on the premise that food should be simple, healthy, and natural. Also, ALL Wildtree products are certified organic with no preservatives, GMOs, MSG, etc. Products are low in sodium and sugar, produced in a factory which is peanut free and there is a very wide array of gluten free products.
You can view all the Wildtree Product HERE
**If anyone local to Livingston places an order for $25 or more by Jan 8th, shipping will be free. HOWEVER, you will need to email [email protected] to place the order (you can't order online or you will automatically get charged for shipping). For anyone who isn't local, Marilyn will offer 10% off for any order of $25 or more. Again, you will need email Marilyn by Jan 8th in order to get the discount. Discount cannot be applied to a workshop or previous orders.
**For anyone who books a workshop for 7-8+ people between Jan 1 and Jan 31, they will earn double points for free products. Workshop needs to take place by Feb 15th.
Who doesn't love peanut butter? It is definitely one of my kids favorite foods.
Peanut Butter & Co
all-natural peanut butter contains no hydrogenated oils, no cholesterol, no trans-fats and, no high fructose corn syrup. Their flavors are gluten-free, vegan (except for The Bee's Knees which is vegetarian), and certified kosher. Lastly, but just as importantly, they only use USA-grown peanuts in our peanut butter.
Peanut Butter & Co
offers 10 varieties (my kids love the Bee's Knees): Smooth Operator, Crunch Time, Cinnamon Raisin Swirl, The Heat Is On, White Chocolate Wonderful, Dark Chocolat
e Dreams, The Bee's Knees, Mighty Maple, Old Fashioned Smooth, and Old Fashioned Crunchy

Peanut Butter & Co can be purchased online at
Amazon
Costco has an amazing selection of healthy items I didn't even know existed until a few months ago. Next time you stop by, you should definitely pick up a few of these staples to keep in your pantry.
The Kirkland Almond Butter has become my favorite almond butter on the market and for 27 oz, $18 on Amazon is AMAZING or stop by Costco and grab one.
Kirkland Organic Salsa and Organic chips are perfect for a party, Taco Tuesday or a Sunday snack! You are better off buying the chips in store rather than online as they probably will come crushed.
Kirkland's Organic Extra Virgin Olive Oil is healthy and will get you through months of cooking!
Costco recently opened a huge new Teterboro location and has partnered with me do a HUGE GIVEAWAY! Look for it this week on Instagram!
Wholesome! will provide you with all your baking essentials this entire year. All of their sweeteners are Fair Trade Certified, Organic, Natural and Non-GMO Project Verified. Wholesome line has everything from sugar to molasses to syrups to stevia and honey. Wholesome is my go to all my baking needs.
Available on Amazon or most markets.
If you love to bake yet don't want to deal with starting from scratch,  Namaste Foods has incredible cake and brownie mixes, pancake and waffle mixes, bread and pizza crust mixes that are free from wheat, gluten, egg, dairy, nuts, and soy. These mixes are perfect if you or your children have any food allergies. They taste great too!
Available online at Amazon
Let your fear of gaining weight from eating pasta be gone. Banza recently introduced their delicious high protein made from chickpeas. One serving of Banza has double the protein as regular pasta which helps you recover quickly after exercise and keep you fuller longer. Because Banza has more protein and more fiber, it has nearly half the net carbs as regular pasta. Banza is free from gluten, grain, and soy ingredients
Delicious pasta without the guilt. Banza is available in Penne pasta, Rotini, Elbows on Amazon.
I will post their amazing Vegan, Gluten Free Avocado with Cream Pasta recipe this week on Facebook during my January daily healthy recipe of the day posts.
I love all of the Gluten Free Bean Pasta's from Explore Asian but I think the Black Bean Spaghetti is my fave!
You can either buy it online Amazon Prime for $6.35 or Thrive for $3.35. You can experiment with their variety pack of four flavor Gluten Free pastas, 2 bags of each flavor.  ($29.00) to figure out which one you like the best. The Fettuccine is also delicious!
Flavors include: Edamame & Mung Bean Fettucine, Black Bean Spaghetti, Soy Bean Spaghetti, and Adzuki Bean Spaghetti.

Pastas are Organic, Gluten Free, Low-Fat, Iron-Rich, Sodium Free, High Protein, and High Fiber

Simple, Healthy Ingredients: Beans and Water
The bean pasta's are so easy to make and I LOVE them with either of the sauces I am featuring next. They also sell in Whole Foods, Kings, Fairway, and other gourmet markets.
Sometimes there is just no time for cooking and it's easier to throw a frozen meal in the microwave and call it a day. Blake's All natural frozen meals allow you to eat a frozen meal and not feel guilty.  Every Blake's meal is made from scratch in small batches using the finest organic and natural ingredients.
Blake's meals include: Chicken Pot Pie, Shepherd's Pie, Mac & Cheese, Shepherd's Pie, Macaroni & Beef, Chicken & Dumplings, Chicken Parmesan, Lasagna Bake Bolognese, Chicken Marsala, Beef Stew, Meatloaf & Mashed Potatoes, Ravioli, Swedish Meatballs, Mac & Cheese with Chicken, White Meat Chicken Pie, and Turkey Pot Pie.
Blake's makes a Gluten-Free and Milk-Free Chicken Pot Pie and Hearty Beef Stew. Our Shepherd's Pie is also gluten-free
Check out Blake's All Natural on
Facebook
WOATS Oatsnack lasts in my house for about 24 hours until its gone. WOATS Oatsnack is an indulgent snack made with an irresistible blend of gently baked whole grain oats, honey and other premium ingredients.
Peanut Butter Slam is the favorite in my house! Also available in Cookie's N Dreams & Nuts About Berries
Check out Woats on Facebook
Pure Genius was "genius" to create brownies and blondies that are gluten-free, vegan, nut-free, soy-free  and soon-to-be verified non-GMO by the Non-GMO Project. They pack 3 grams of protein and 3 grams of fiber in less than 200 calories. What's the secret ingredient: beans! Pure Genius is now kosher-certified by the Orthodox Union.
I prefer the Deep Chocolate Brownie over the Blondies but it's definitely a matter of taste! And these brownies are BIG (2.5 ounces each) but weigh in at just 190 calories each. Coming to Whole Foods this month. You can buy online at Pure Genius or at select stores.
Snikiddy® creates healthier foods for families that satisfy your snack cravings. All of Snikiddy snacks are certified gluten free, non-gmo, vegetarian, and made facility that does not manufacture any products containing peanuts or treenuts. The Eat Your Vegetable Sour Cream & Onion are DELICIOUS!
Available online at Amazon or in store.
Kids a cookie lover? My Supercookies make delicious organic, nonGMO, whole grain, super-food snacks for kids. All of their ingredients are recognizable and pronounceable. Your kids will devour these! The Granola bites are amazing as well.
Available online at Amazon & Vinemarket or in store.
Have an urge for movie popcorn but wanting a healthy version? Quinn Popcorn is amazing . It's Organic / non-GMO and crazy delicious microwave popcorn. Farm-to-Bag air popped popcorn!
Quinn has reinvented Microwave Popcorn: First, they tackled the bag. Gone are the chemical coatings (PFOA, PFCs, Poly, etc.). They even pulled out the susceptor (gray metal/plastic patch). What's left is a bag that's made from paper and paper alone. Well, it is special paper that is pressed to make it grease proof. That wasn't so easy to figure out. Did I mention, it's even compostable? This needs to be replaced with your old microwave popcorn STAT.
There is a reason Vita Organic is on my Hot List and that is because their chocolate is unmatched! Every night after dinner I have two Vita coconut minis and call it a day. Vita Organic Chocolates are made with only three core ingredients: raw organic cacao, raw organic cacao butter, and raw organic palm sugar. That's it. Since the chocolate is processed at a low temperature, it remains high in antioxidants and medicinal compounds – while still being incredibly creamy and delicious. The end result is 72% raw cacao and 100% authentic. I can't live without Vita! If you need something sweet after dinner, one or two minis and you are good to go!
Vita Organic Chocolates are available online at Vita Organic or Amazon, also available in stores at Whole Foods & Vita Organic Market!
All I can say about this line is OMG. My kids are OBSESSED with the Kinnikinnik donuts. The fact that I can give Zach a gluten free ,dairy free, sesame free, peanut & tree nut free donut is incredible. You can't even believe how good these are until you taste them! I am so excited about them, Kinnikinnik is partnering with me to do a donut giveaway! Look this week on Instagram!
Kinnikinnik also makes gluten free, dairy free, sesame free, peanut & tree nut free cookies, bread, waffles, buns, pizza crusts, bagels, mixes, and brownies.
Available online at Kinnikinnik or Amazon. You can also search for a store near you. I saw them at Whole Foods in Chatham by me!
Hope this helps with your fridge purge! See you on Insta for all the amazing giveaways!
XX

This popup will close in:

Don't Miss a Post! Get Lulu and Lattes in your inbox!