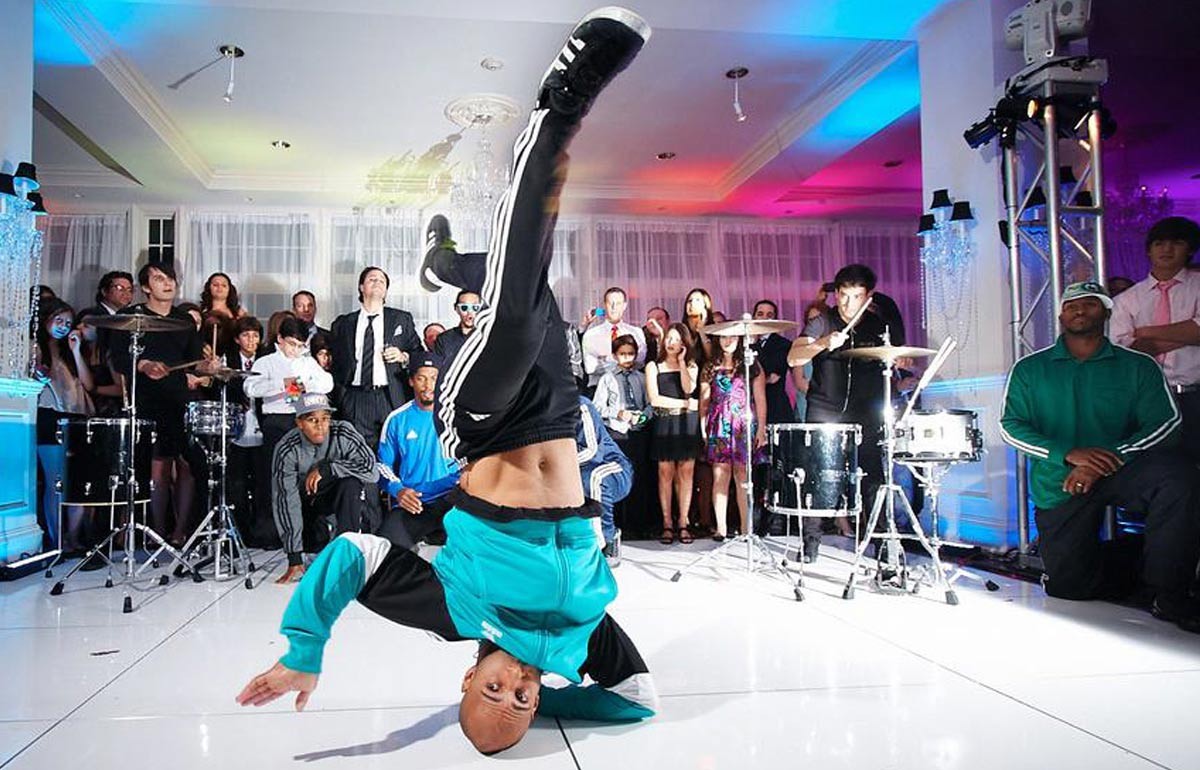 There are so so many vendors in the party business, it's so hard to decide WHO to go with. When planning a big birthday, mitzvah, wedding or any soiree, most of us ask our friends and family who they would recommend. When I created the Hot List, this category was tough because, truth be told, there are SO MANY talented resources in my area. After attending numerous parties, asking lots of friends, and thoroughly combing through lots of vendors work – I have compiled a list by category of the top rated, most recommended vendors to take some of the stress out of planning the perfect day. I am dedicating January to planning Zach's Bar Mitzvah so this list will definitely cut my anxiety in half (at least I hope so…would help if I won the lottery!)
How about we start with the actual planner. I know it's easy to think you can just wing it , pull the whole thing together yourself but  90% of the time, you really need a professional party planner.  Somebody with an artistic eye, vast experience and a finger on the pulse to really pull it together the way you envision. There is only one person that comes to mind who encompasses all of this and more and that is Amy Shey Jacobs, hands down. Amy is extremely talented and a PLEASURE to work with. That goes a long way considering you will be spending the most amount of time with your party planner. I love how Amy came up with the name of her company, Chandelier Events: "The philosophy that a chandelier can truly be hung anywhere from an elaborate ballroom to an empty airplane hanger." Amy works hand-in-hand with you to conceptualize and customize a living experience! Just take a look at some of her incredible work:
How about all the DETAILS??? Extraordinary Productions is the "Details, Details" in your event. Floral concepts, event space design, lighting and all the details that give your event that "Anything But Ordinary" stamp. The experience they provide from day one is Extraordinary! It really is!  Their flowers, linens, lighting and room designs are fresh, new and "Anything but Ordinary."  Pictures tell a thousand words!
What more can I say about my favorite invitation company?! Countless mentions on my blog- I LOVE JULIE MALOOF DESIGNS! Julie helps you  create a personalized invitation that carries your specific look, through customized font, layout, color and the material that the invite will be printed on. Julie Maloof Designs can silk screen lucite, laser cut plastic, foil stamp paper, print on metal, print on wood, digitally print and letterpress paper and so much more. It's endless.
Julie Maloof Designs will offer 10% off to my readers if you mention lulu with a deposit placed thru February 2016
This past year I was looking for someone to address envelopes for a business event and Artistic Types was "the go to". They did a phenomenal job and I have used them ever since for many other printing needs. Artistic Types specializes in custom digital envelope addressing designs for weddings, bar or bat mitzvahs, parties, birth announcements, etc. They match almost all fonts and colors to the invitation. This presents a polished, finished look to your guests for a very reasonable price. Artistic Types even provides "day-of" custom printed party accessories such as place cards, table numbers, menus and programs.
Artistic Types is offering Lulu Readers 10% off all orders. Mention Lulu's Hot List when you call!
CATERER
Greg threw me a beautiful 35th birthday party many moons ago (okay five) and if I asked everyone today what is the one thing they remember from they party, I guarantee they would tell you it was the food. David Ellis, the caterer of my 35th, is unmatched when it comes to food presentation, taste level, and attention to detail. They are a DREAM to work with and you will be in the absolute best hands from start to finish. They do not leave a stone unturned. David Ellis is a full service catering company that will take care of everything from menu design, staffing, floral design, general rental equipment, entertainment, tenting, and furniture rental. They even cover location scouting, permits and insurance!
MUSIC
I know, personally since my son is obsessed with music, the DJ will be the first person I book for Zach's Bar Mitzvah. Again, so many talented DJ's but it takes a certain person who invests their time before the actual party to make sure they really get to know your son or daughter. THAT person is Larry Gold.  Larry Gold, founder of Unique Musique, has 29 years of experience in the DJ and Entertainment world and it shows at every single Unique party. Larry Gold is one of the warmest and most dedicated individuals. He is passionate about what he does and likes to think that you are "family" as he plans your event. Larry will meet with you 3,4,5 times before the Mitzvah to create the party that exemplifies your son or daughter. The day/night of the party Unique Musique doesn't ask your guests to dance, they inspire them. Unique is the party that has EVERY person on the dance floor! They are consistently innovative, creative and professional which is why they are the leaders in the entertainment community. Take a look at Unique's incredible work:
Unique Musique is offering Lulu readers a 10% discount on any package when you mention Lulu and Lattes
SILVER PRO ENTERTAINMENT
Truthfully, I can't even do Silver Pro Entertainment any justice. You MUST see and hear them in person. If I was getting married again, this is THE BAND I would hire! I am definitely hiring Silver Pro for a party in the future.
Silver Pro is a two-generation family owned company that has been in business for over 50 years! You should definitely read their backstory here.  David & Addie Silver took over their parents business in 2005 and created three bands, The Rhythm Shop, The Groove Shop &, most recently, The Party Shop. The only difference between the bands are the size. Besides their unbelievable sound, David & Addie Silver  are incredible to work with. They offer customization every step of the way from choreographed dancers, to impeccable lighting, to specialty ensembles ranging from Latin trios to string quartets, there is nothing they can't offer a client with the utmost attention and respect to their personal musical and aesthetic tastes. All you have to do is listen to them play below and you will see why they are one of the most sought after bands in the NY/NJ metro area.
and this one is for you Dave Matthew Fans
DESSERTS



After owning a speciality cake business of my own, I was super picky about who would fit in this category. But after I came across Kimmy's Kakes,  I knew this was exactly where she belonged.  Not only were her designs on point, her Kake was delicious and moist! Kimmy can create any vision in Kake. Her motto is "If you can dream it, Kimmy can make it!" From a sheet kake to a life-size guitar, Kimmy's Kakes can make your dream design come true.
Kimmy's Kakes has been in business for 10 years and her Kakes have been featured on various shows such as Married at First Sight and Prank It Forward.
Kimmy's  Kakes is offering Lulu readers 24 mini-cupkakes or 24 kake pops with your order if you mention Lulu and Lattes!
What would a party be without candy? Sugar Rush is not your typical candy buffet company. They are "Candy Stylists" who focus on all the little details that go into "styling" your candy table so it coordinates with your event perfectly. Sugar Rush has been creating custom candy and dessert buffets for over 10 years. They are your one stop destination for everything candy!  Sugar Rush works with graphic designers who create the custom labels, signs, and take home bags. They also offer favors, hotel bags for out-of-town guests, and custom cookies.
Sugar Rush is offering Lulu Readers $100 off a candy bar! Please mention Lulu's Hot List when ordering.
PARTY FAVORS
Your party is never complete without the perfect party favor. My go to is always SWISH. Their extra touches make them a leader in the favor arena.
Favors range from customized texting gloves, customized water bottles, flash tattoos, make up brush sets, gum, hair ties, slippers, lip gloss, selfie buttons, food to go gifts , shearling sweatshirts, beanies, leg warmers, totes, slipper socks and even hand sanitizer! You name it, they have it. Always unique and of the highest quality. They also have amazing school, team spirit wear and corporate gift items. They can even design your logo! I am so excited they just opened a BRAND NEW STUDIO in Livingston so you can pop and check out all their goodies!!!
SWEET ALI
There is something very gratifying about a party favor you can eat! Sweet Ali has taken the concept of custom-made treats to extraordinary edibles!  Mitzvahs, Weddings, and Baby Showers are some of Sweet Ali's specialities and favorite projects. If you are interested in innovative ways to use chocolate and candy to incorporate your colors or theme at your event, Ali has a ton of ideas ranging from place settings to dessert tables to party favors!
Sweet Ali is offering Lulu's readers 10% off your first order. Please mention Lulu and Lattes when ordering.
BOYS & MENS SUITS
I find it torturous to take my kids shopping for clothes especially suits! They don't want to go and I don't to hear it. Thank gd 580 South opened a one-stop shop to for boys (and men) where they can buy EVERYTHING from dress shirts, dress pants, suits, blazers, jeans, button-downs, etc.  They carry every designer and even offer alterations. 580 South has made mine and your life so much easier!
VENUE
I'm on a hunt…Will get back with my finds after January. Lots of places to check out!!! I couldn't pick just one photographer so I featured many of them throughout the pictures in this blog.
To simplify things, here is a quick look at all the INCREDIBLE vendors:  THE PARTY GUIDE
Happy Planning!!! 
XX