Lulu's Thanksgiving 2015 Recipes!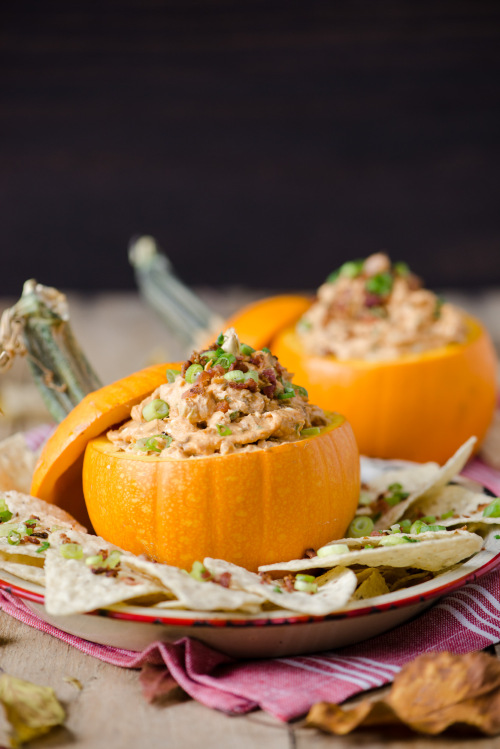 As I started to write the menu for Thanksgiving this year, I wanted to come up with a few new dishes that I didn't share last year(except the cornbread). Thanksgiving for me is always that meal I love eating but feel so guilty after I consumed 20 glasses of wine and 9,000 calories. There is no shot I am giving up the vino but I can make a less fattening dinner that my guests will enjoy and I won't feel as bad eating. So if you are like me, here are a few recipes you may want to try to lessen the guilt  and a few that have guilt written all over them! (they are so good, you will forget all about the extra calories)
---
Let's start off Thanksgiving right with my favorite cocktail – a Moscow Mule (sorry it's the skinny version). This one though has a twist for Thanksgiving…
APPLE CIDER MOSCOW MULE
photo credit Sugar & Charm
Recipe via Sugar & Charm | Makes one drink.
Ingredients:
2 ounces ginger flavored vodka
2 ounces apple cider (store-bought or homemade)
Juice of 1 small lime wedge (we just used a few squirts of lime juice)
Good quality ginger beer to top off (about 1/2 cup or so)
Cinnamon to sprinkle
Directions:
In a Copper Mug, add the vodka, apple cider and lime juice.
Fill the glass with ice, sprinkle cinnamon over the ice, then top off with ginger beer.
Stir well and garnish with an apple slice and cinnamon stick.
---
This salad is always a home run so I know it's the perfect place to begin
TUSCAN KALE & QUINOA SALAD
photo credit: Jennifer Davick
Ingredients:
2 teaspoons Extra Virgin Olive Oil
1 onion, chopped
2 cloves of garlic, chopped
1 cup kale, stems removed
2 cups quinoa, cooked and chilled
1 apple, cored and chopped
1/4 cup pecans (omit for nut allergies)
1/4 cup cranberries
1/2 cup lemon, juiced
dash of salt and pepper, to taste
Directions:
Heat oil in a large skillet over medium heat.
Add onions and garlic and cook for 2-3 minutes, until onions are translucent and fragrant.
Add kale, cook for another 4-5 minutes, until kale softens and turns bright green.
Remove from heat and allow to cool.
Toss onion-kale mixture with the cooked quinoa and add all remaining ingredients.
Chill or serve immediately.
---
If you are thinking of adding a soup, here is a soup that was sent to me from a reader, Jodi Eisner, who said it is out of this world!
BUTTERNUT SQUASH AND CIDER SOUP
Serves 6
Ingredients:
1 med. onion, diced (1 cup)
3 T. olive oil
1 ¼ lbs. butternut squash, peeled and cubed (1 package diced fresh)
1 c. chicken broth (can use vegetable broth to make pareve)
1 c. apple cider
1-2 T. brown sugar (optional)
Dash of cinnamon (optional)
Salt and pepper
Directions:
Heat olive oil in the bottom of a large, heavy pot.
Add onion and cook slowly until soft, about 5 minutes.
Add squash cubes, broth and cider.
Cover and cook over medium heat until the squash is very soft, about 20-25 minutes.
Uncover, remove from heat and let rest 10 minutes.
Puree the mixture using an immersion blender directly in the pot until very smooth (can do in batches in the food processor or blender.)
Season well with salt and pepper.
Add brown sugar and cinnamon to taste.
Heat again until very hot, divide into 6 soup bowls and serve. Soup can be made in advance and frozen, easy to make in multiples!
---
Because I am the biggest fan of Brussel Sprouts, I needed to include two incredible yet different brussel sprout recipes.
The first one is a salad:
BACON AND BRUSSEL SPROUT SALAD
Serves 8-10 (I always double this because I eat it the entire week after Thanksgiving)
Ingredients:
For the dressing:
juice of one lemon
juice of one orange
2-3 tablespoons apple cider vinegar
1 shallot, minced
½ cup olive oil
½ teaspoon salt and pepper to taste
For the salad:
4 dozen brussels sprouts
1 cup almonds
6 slices cooked bacon, crumbled or chopped (you can use Turkey Bacon as well – make sure its NITRATE FREE!)
1 cup grated Parmesan cheese
Directions:
Combine the lemon juice, orange juice, apple cider, and shallots in a small bowl. Add the olive oil in a steady stream and whisk for a minute or two, until it becomes creamy-looking.
Slice the brussels sprouts with a mandolin, taking care of your fingers and slicing them as thin as possible or you can use the Cuisinart (I do) with the slicing disc. (I find the Cuisinart much easier).
Pulse the almonds in a food processor until finely chopped.
Toss the brussels sprouts, almonds, bacon, cheese, and dressing together. Serve immediately or within a few hours of tossing.
---
This brussel sprout recipe is a perfect side dish. Light but delish! 
 

SHREDDED BRUSSEL SPROUTS WITH PISTACHIOS, CRANBERRIES AND PARMESAN
Serves 10
Ingredients:
1¼ lb. Brussels sprouts
2 tsp olive oil, divided
½ yellow onion, diced
⅓ cup shelled pistachios, chopped
⅓ cup dried cranberries
⅓ cup grated Parmesan cheese
½ tsp ground pepper
Salt to taste
Directions:
Cut each Brussels sprout in half through the root, then slice thinly or use the cuisinart with the shaving setting
Heat 1 teaspoon of olive oil in a large skillet set over medium heat. Add the onions and cook, stirring occasionally, until the onions are soft, 4 to 5 minutes.
Add the remaining 1 teaspoon of olive oil to the skillet, add the Brussels sprouts. Cook, stirring occasionally, until the Brussels sprouts are tender, but still bright green.
Stir in the pistachios, dried cranberries, Parmesan cheese and pepper. Taste and season with additional salt, if desired.
Transfer to a serving dish and keep warm until ready to serve.
---
CARAMELIZED ONION, BACON AND PUMPKIN DIP
This is a great app to serve during any party! 
Ingredients:
1 cup pumpkin puree
½ cup sour cream (you can substitute greek yogurt if you want)
½ cup cream cheese
1 tbsp green onions (chopped)
4 tbsp (chopped) caramelized onions
2 sage leaves (chopped)
1-2 sprigs of thyme
4 tbsp (chopped) bacon
½ jalapeno (finely chopped)
Squeeze of lemon juice (to taste)
Salt & pepper to taste
Directions:
In a pan on medium heat, add 4 slices of bacon (or turkey bacon which I prefer), cooking until crispy, remove to paper towel, chopping into bits once cooled.
Reduce pan heat to medium-low, adding a whole chopped white onion along with the sage and thyme into your pan, cooking in the bacon drippings until caramelized, about 10-15 minutes.
While bacon and onions are cooking, combine your pumpkin, sour cream, cream cheese, green onions, jalapeno, and lemon juice.
Once everything has finished cooking, add in the bacon and onions, seasoning with salt & pepper to taste, adding a splash of lemon juice if desired as well.
Serve in a bowl or small pumpkin, with chips and crackers.
---
 HONEY MAPLE ROASTED CARROTS
photo credit : The Cafe Sucrefarine
These yummy carrots I found on The Cafe Sucrefarine
Serves 4-6
Ingredients:
2 pounds carrots, peeled and sliced on a long angle into pieces approximately 3 inches long
2 tablespoon extra-virgin olive oil
1 tablespoon pure maple syrup
2 tablespoon honey
1 ½ teaspoons ground coriander
1 teaspoon sea salt
¼ teaspoon freshly ground black pepper
1 tablespoons sesame seeds
1 tablespoon fresh thyme leaves
1 tablespoon thinly sliced fresh chives
½ cup pomegranate arils or seeds
Directions:
Preheat oven to 450˚F. Lightly oil a sheet pan.
Place carrots on prepared pan and drizzle with olive oil, maple syrup and honey. Sprinkle with coriander, sea salt and pepper. Toss to coat (I like to use my hands for this to get them well coated, but a spatula will work too). Spread carrots out on pan in a single layer.
Roast for 10 minutes, then stir to redistribute. Return to oven and roast for another 15-20 minutes, stirring every 5 minutes. Carrots are finished when they are tender and some of the edges are caramelized.
Sprinkle sesame seeds and herbs over carrots and stir. Taste and season with a bit more sea salt and pepper, if needed.Transfer to a serving bowl and scatter with the pomegranate arils. Serve hot.
---
These are perfect for the sweet potato lover who would never notice the cream was MIA. 
 SKINNY MINNY SWEET POTATOES 

Serves 4
Ingredients:
4 medium-sized sweet potatoes, cubed and boiled, or steamed in the microwave
3/4 cup non-fat Greek yogurt
2 tbsp. agave nectar
1 tbsp. cinnamon
salt and pepper to taste
Cube peeled potatoes and boil them until tender or cook until tender in the microwave. If you have no idea how to cube a potato, watch above.
Remove skins if you used the microwave method.
While still warm,  place potatoes into a medium-sized mixing bowl.
Add yogurt and smash with a potato masher, heavy wooden spoon, or whatever your desired method is.
Taste for seasonings and add salt and pepper.
Drizzle potatoes with agave and then sprinkle with cinnamon and brown sugar.
Garnish with more yogurt to mix in later if desired.
Serve immediately and enjoy!
---
GRAIN-FREE CORNBREAD AND SAUSAGE STUFFING
*This entire recipe is from Deliciously Organic. I have tried many others but this one has been the best! Her chicken stock recipe below is yum! After making your own chicken stock, you may never purchase the store-bought container version. I know it's a little work but its worth it in the end!
Serves 8
Ingredients:
1 pound pork sausage (pastured and organic preferred)
2 tablespoons unsalted butter or ghee
1 large onion, chopped
2 celery stalks, chopped
10 fresh sage leaves, chopped
1/4 cup flat-leaf parsley, chopped
1/2 teaspoon Celtic sea salt
1/4 teaspoon freshly ground black pepper
1 recipe grain-free cornbread (leave out the cheese and jalapeños when you make the bread), cut into cubes and left uncovered overnight to dry
1 cup chicken stock (homemade preferred…see below )
3 large eggs
Directions
Preheat oven to 350ºF and adjust rack to middle position.
Cook pork over medium heat in a large skillet, using back of a wooden spoon to break the pork into small pieces. Using a slotted spoon, transfer the pork to a large bowl.
Melt butter along with any leftover fat from the ground pork in the skillet.
Add onion and celery and cook, stirring frequently until onions are just turning translucent, about 5 minutes. Stir in sage, parsley, salt and pepper. Pour mixture into the bowl with the pork.
Add dried and cubed cornbread to onion and pork mixture.
Whisk chicken stock and eggs in a medium bowl. Pour over cornbread mixture and gently toss until all ingredients are wet.
Pour into an 11 x 7 – inch baking dish.
Bake for 30-35 minutes until the top is golden brown. Serve.
Homemade Chicken Stock
Ingredients:
1 (3-4 pound) chicken, preferably pastured
2 carrots
1 stalk celery
1 large bunch parsley
2 bay leaves
1 head of garlic, cut in half
1 large onion, cut into quarters (don't worry about peeling it)
2 tablespoons Celtic sea salt
1 tablespoon vinegar
Directions:
Place all ingredients in large stockpot

Add just enough water to cover.

Let sit for 30 minutes at room temperature.

Bring to a simmer over medium-low heat, about 30-60 minutes.

Skim foam off the top, lower heat to low, then let simmer for 8 – 24 hours, with lid ajar.

Strain broth.
Use the cooked chicken in soup, a casserole, salad, etc.
After the broth is cool it should gelatinize, but don't be alarmed. This is a sign the nutrients were pulled out of the chicken.
Store in the refrigerator for 1 week or freeze for 3 months.
Grain-Free Gluten Free Cornbread
Ingredients:
2 cups almond flour
3 tablespoons coconut flour
3 teaspoons baking powder
 (make sure it's grain-free)
1 teaspoon Celtic sea salt
1/2 teaspoon baking soda
2 teaspoons coconut sugar (or 1 teaspoon honey)
2 large eggs, lightly beaten
8 tablespoons unsalted butter or ghee, melted and cooled slightly
1 cup sour cream (or plain, whole coconut yogurt)
2 medium jalapeños, minced (omit for stuffing recipe)
1/2 yellow onion, minced

1 1/2 cups grated raw Cheddar cheese (omit for stuffing recipe)
Directions:
Preheat oven to 425°F and adjust rack to middle position of oven.
Butter an 8 x 8-inch baking dish.
Whisk almond flour, coconut flour baking powder, sea salt, baking soda and coconut sugar together in a large mixing bowl.
In a separate bowl, whisk together the eggs, butter, and sour cream.
Pour sour cream mixture, jalapeños and onions into flour mixture and gently fold all ingredients together.
Pour half of the cornbread batter into the baking dish and spread out evenly.
Sprinkle the shredded cheese on top, and then pour the remaining batter on top.
Bake for 30-35 minutes, or until the top is golden brown.
---
ROAST TURKEY WITH TRUFFLE BUTTER
photo credit: Charles Masters
Recipe from Barefoot Contessa
Serves 8
Ingredients:
1 (12 to 14 pound) fresh turkey, with giblets removed
3 ounces white truffle butter, at room temperature
Kosher salt and freshly ground black pepper
1 large onion, unpeeled and cut into 8 wedges
1 whole head of garlic, unpeeled and cut in half crosswise
Large bunch of fresh thyme
Good olive oil
Directions:
Preheat the oven to 325 degrees.
Drain any juices from the turkey and place it on a flat rack in a large, shallow roasting pan.
Pat the turkey dry with paper towels.
Working from the large cavity end, gently run your fingers between the skin and the meat to loosen the skin, taking care not to tear the skin. (Be careful not to do this with rings on your fingers!)
Place the softened butter under the skin and gently massage the skin to spread the butter evenly over the whole breast.
Sprinkle the cavity generously with salt and pepper.
Place half of the thyme sprigs in the cavity along with the onion and garlic.
Tie the legs together with kitchen string and tie one length of string around the bird and the wings to keep the wings close to the body.
Brush the turkey with olive oil, sprinkle with 2 teaspoons of salt and 1 teaspoon of pepper.
Remove 1 tablespoon of thyme leaves from the stems, chop them, and sprinkle on the turkey.
Roast the turkey for 2½ to 3 hours, until a meat thermometer placed in the center of the breast registers 160 degrees. If you want the skin to be crisp, don't baste the turkey at all!
About halfway through, when the breast is golden brown, cover the breast loosely with aluminum foil to prevent the skin from burning.
Remove from the oven, cover tightly with aluminum foil and allow to rest for 15 to 20 minutes.
Carve and serve with the pan juices
---
MY ALL TIME FAVORITE CORNBREAD 
It wouldn't be Thanksgiving in my home without my all time favorite Cornbread from Anguilla. It is to DIE FOR!!!  It's not the healthiest but its damn good! Click here for recipe: CORNBREAD FROM ANGUILLA
---
The desserts this year are from some readers (thank you so much!) who have passed along their tried and true crowd pleasers! These are NOT low-fat. 
CRANBERRY AND APPLE CAKE 
Recipe from Ina Garten (thank you Susie Polow for passing along)
Servies 6-8
Ingredients:
12 ounces fresh cranberries, rinsed and picked over for stems
1 Granny Smith apple, peeled, cored, and diced
1/2 cup light brown sugar, lightly packed
1 tablespoon grated orange zest (2 oranges)
1/4 cup freshly squeezed orange juice
1 1/8 teaspoons ground cinnamon, divided
2 extra-large eggs, at room temperature
1 cup plus 1 tablespoon granulated sugar
1/4 pound (1 stick) unsalted butter, melted and slightly cooled
1 teaspoon pure vanilla extract
1/4 cup sour cream
1 cup all-purpose flour
1/4 teaspoon kosher salt
Directions:
Preheat the oven to 325 degrees.
Combine the cranberries, apple, brown sugar, orange zest, orange juice, and 1 teaspoon of the cinnamon in a medium bowl. Set aside.
In the bowl of an electric mixer fitted with the paddle attachment, beat the eggs on medium-high speed for 2 minutes.
With the mixer on medium, add 1 cup of the granulated sugar, the butter, vanilla, and sour cream and beat just until combined. On low-speed, slowly add the flour and salt.
Pour the fruit mixture evenly into a 10-inch glass pie plate.
Pour the batter over the fruit, covering it completely.
Combine the remaining 1 tablespoon of granulated sugar and 1/8 teaspoon of cinnamon and sprinkle it over the batter.
Bake for 55 to 60 minutes, until a tooth-pick inserted in the middle of the cake comes out clean and the fruit is bubbling around the edges.
Serve warm or at room temperature.
---
The following desserts were submitted by Jodi Eisner. One looks better than the next!
SILLY PIE – IT'S SO EASY, IT'S SILLY
Ingredients:
2 graham cracker crusts
1 box of your favorite brownie mix for 9×13 pan – with ingredients for fudgy brownie recipe
2 packages of either slice and bake or break and bake chocolate chip cookie dough
Directions:
Prepare brownie batter according to directions.
Pour 1/2 into each of the graham cracker crusts.
Break one package of cookie dough over the top of the brownie batter.
Bake at 350 until golden brown and cookies are starting to be set, approximately 20-25 minutes.
The center will still be slightly raw and gooey.
Can be served hot, room temperature or cold.
The second pie can be frozen if it makes it that long.
---
S'MORES PIE
Ingredients:
1 stick Softened Butter
½ cups White Sugar
1 whole Egg
1 teaspoon Vanilla
1 cup Flour
1 cup Graham Cracker Crumbs
1 teaspoon Baking Powder
7 ounces, weight Container Of Marshmallow Creme
8 whole (1.55 Oz Bars) Hershey's Chocolate Bars, Unwrapped
1 cup Marshmallows
¼ cups Chocolate Chips
Directions:
Preheat oven to 350°F and spray a 9″ pie pan with baking spray.
In a large bowl beat butter and sugar together until combined, then add egg and vanilla and stir them in.
Stir in flour, graham cracker crumbs and baking powder.
Divide the dough in half.
Press half the dough in the bottom and up the sides of the prepared pie pan.
Evenly spread the Marshmallow Creme over the bottom crust.
Separate chocolate squares and place on top of the Marshmallow Creme. Place 1 cup of marshmallows on top.
Using the remaining crust, pat sections of dough on top of and around all the marshmallows (they will still show through and that is great!).
Sprinkle with 1/4 cup chocolate chips, then bake 20 minutes until lightly browned.
Remove pan from oven and set it on a wire rack.
Cool completely before cutting, or you will have a gooey mess.
Not that I know … also, note that the words"I promise I'll do it neatly" and" container of marshmallow crème"  and 12-year-old do not go together.  Marshmallow crème is like Krazy Glue…(love Jodie's notes, lol)
---
 BANANA PUDDING
 Ingredients:
1 1/2 c. cold water
14 oz. can sweetened condensed milk
2/3 c. instant vanilla pudding mix
2 c. heavy cream
1 box nilla wafers
3-4 medium bananas sliced
 Directions:
Using the low-speed of an electric mixer, blend the water, sweetened condensed milk and pudding powder until thoroughly mixed.
Refrigerate at least 4 hours or overnight, until firm.
Whip heavy cream until peaks form, gently fold the pudding mixture into the whipped cream until just incorporated.
In a large, pretty glass bowl make 5-6 layers in the following order: Nilla wafers, sliced bananas, then pudding mixture.  End with pudding mixture and decorate with crushed wafers on top.
Refrigerate for at least 30 minutes before serving.
---
Bon Appetit! Hope everyone has a very Happy Thanksgiving!!!
Please share with your friends who are looking for some kick ass new recipes this season! Keep me posted if you make any of these goodies.