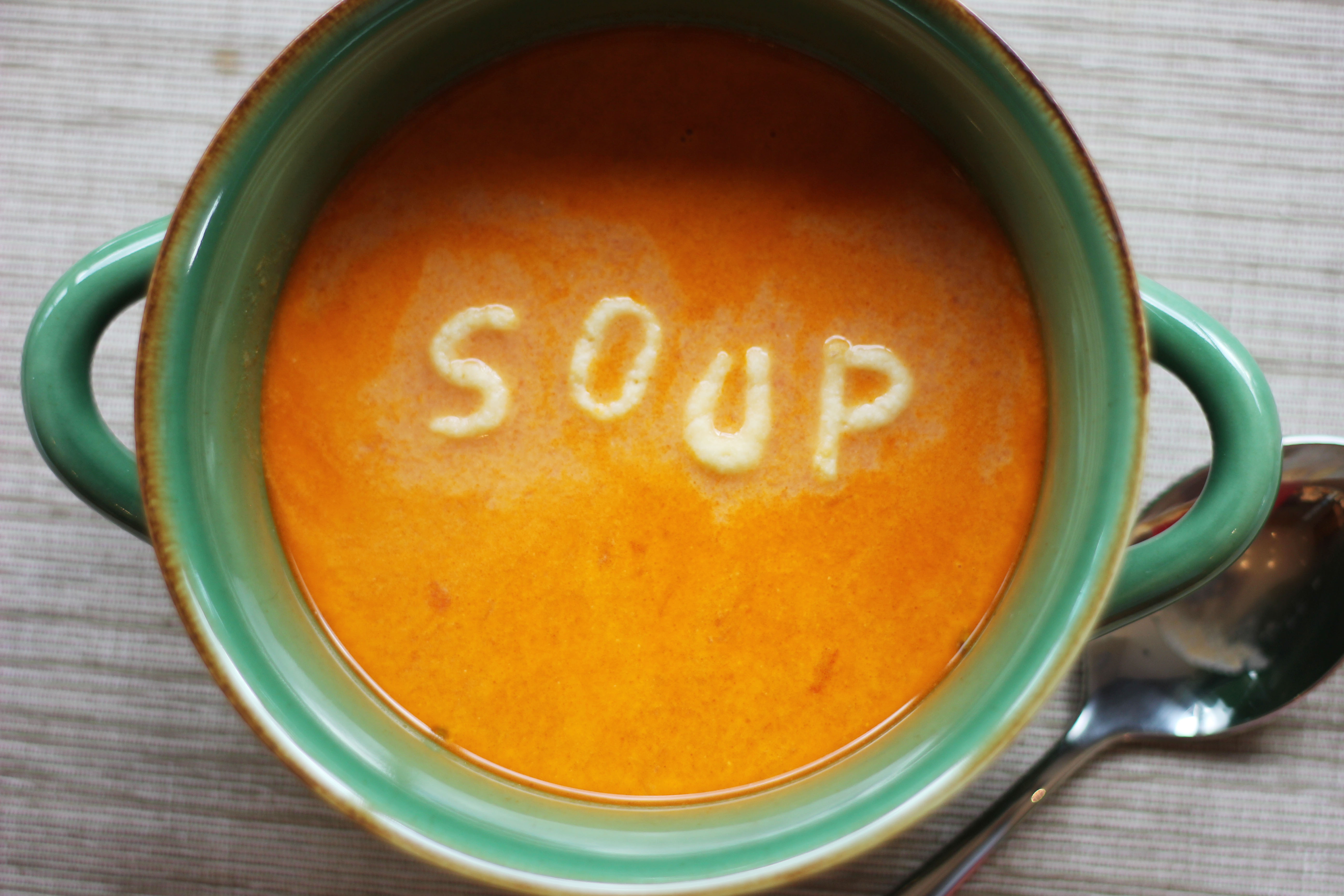 I love soup. It is literally a staple in my house from October – April. The thing is, it's so hard to find good soup that is gluten-free, dairy free or both that actually tastes great. I usually end up making my own soup and eating it throughout the week. Recently, I was at Whole Foods in West Orange and noticed a new soup  on the shelf: Big Red House Soup.
I brought it home to try. All I can say is I found my soup for the winter and I don't have to MAKE IT!!!! They retail for $5.99 (160z) and have four varieties:
VEGGIE BISQUE (dairy free, gluten free, vegan, less than 100 calories per 8oz serving)
MUSHROOM BARLEY (dairy free, vegan, less than 100 calories per 8oz serving )
VEGGIE CHILI (MY FAVE) (dairy free, gluten free, vegan)
SUPER TOMATO SOUP (gluten free, vegetarian)
ALL SOUPS HAVE NO SUGAR ADDED
Turns out Big Red House Soup is sold in a bunch of Whole Foods in northern New Jersey:
Whole Foods, Edgewater, 905 River Road, Edgewater, NJ
Whole Foods, Madison, 222 Main St., Madison, NJ
Whole Foods, Paramus, 300 Bergen Town Center, Paramus, NJ
Whole Foods Ridgewood, 44 Godwin Ave., Ridgewood, NJ
Whole Foods West Orange, 235 Prospect Ave., West Orange, NJ
The soups are hearty, healthy and preservative free. Big Red House Soup uses only great ingredients – mostly organic and many from the local farmers market.
They're "made just the way you would make them if you only had the time."
These soups are the perfect addition to your fridge, especially when you don't feel like cooking!
Even the kiddies love it!
BIG RED HOUSE SOUP has partnered with me to do a Giveaway this FRIDAY to win a $25 Gift Card to Whole Foods. Don't miss it on Facebook!
xx