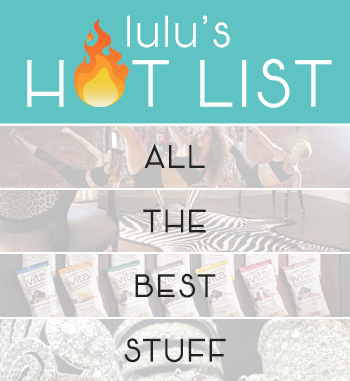 I am excited to announce some enhancements to the Hot List that will make the user experience a more enjoyable one.
I created an index so you can view everyone on one page for easy accessibility- INDEX . You will quickly see that all the Hot List members now have direct links from this index so either a phone call or email are only a click away. You can also save the icon to your iPhone for easy access, here's how (by the way you can do this with any web page)
Click ADD TO HOME SCREEN:
Click ADD:
and it should appear on your home screen, voilá! 
As I stated previously, this is just the beginning of a long venture and a list will be launching in your area soon. Instead of me throwing everyone at you at once, I thought it would be fun to spotlight the businesses overtime. This way I can speak of any current promotions they are running in the month they are featured. By the way,  as you read through each of their bios you will find special incentives that they are offering to my Lulu's readers.
This month I will be featuring the Home Guide, the Auto Guide part of the Kids & Teen Guide and Fashion Guide.
I would love your feedback/comments about any of the businesses you have used on the list and loved!
If you feel there is someone that belongs on this list, please let us know! I have just begun to tap the surface…..
xx
p.s …A word about the Affair: I have tried to reach out to several people including Sarah Treem herself (ha!) to get a prescreened copy of future episodes so the recaps would be ready to go on Monday. Unfortunately, I haven't heard back from anyone so my recaps will have to post either late Monday but probably Tuesday since I usually have a lot to write. If anybody has a hookup, let me know!