Dairy-Free Blueberry Heaven Yogurt Berry Muffins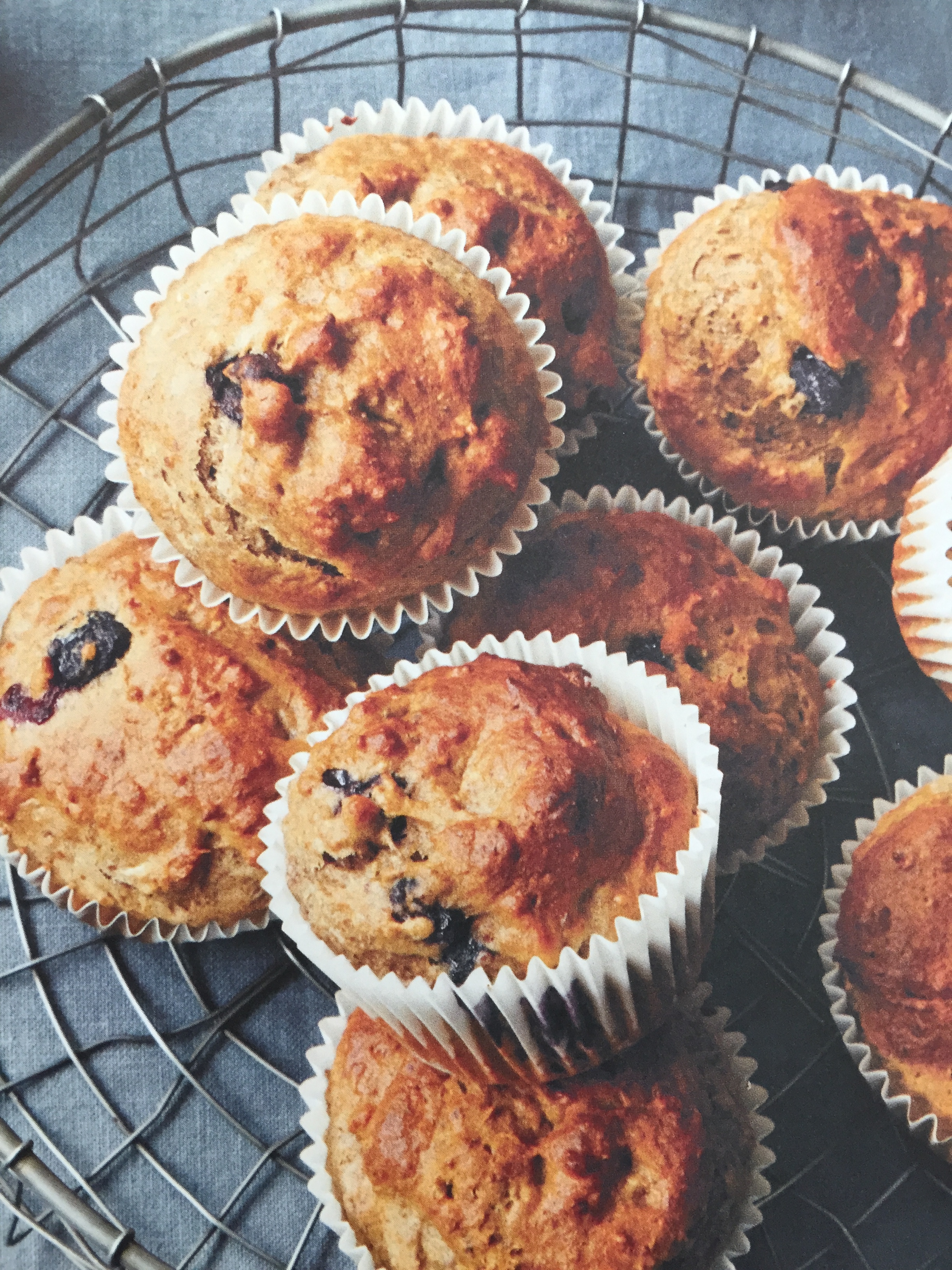 When life hands you a diet, may as well make dairy-free blueberry heaven yogurt berry muffins!
Recently I received  an amazing gift from my step sister, Marissa. It was a brand new cookbook called Super Grain & Seeds by Amy Ruth Finegold. I LOVE cookbooks, especially healthy ones. Definitely one of my all time favorite gifts. Cookbooks never get old, they look pretty on a bookshelf and they are one gift that is used over and over.
This cookbook, Super Grains & Seeds, is one of my new faves. Marissa raved about the yogurt berry muffins which I made this weekend. They were so fantastic I thought I would share the recipe. You may not recognize some of the ingredients but they can all be found at Whole Foods or Shop Rite in the baking aisle.
DAIRY-FREE BLUEBERRY HEAVEN YOGURT BERRY MUFFIN
Makes 10-12 muffins (I got 12 out of the batter)
Ingredients:
1/2 cup potato starch
1 teaspoon baking soda
1 teaspoon baking powder
1 teaspoon xanthan gum
1/2 cup brown rice flour
1/2 cup of teff flour
3 tablespoons milled flaxseeds
1/2 cup coconut yogurt (I used this almond dream coconut yogurt)
1/2 cup coconut yogurt
2 Eggs (*see note at bottom for substitute)
1/3 cup vegetable oil (you can swap this out for a healthier version if you are anti vegetable oil)
1/3 cup maple syrup or agave syrup (I used agave)
1/2 cup apple or pear puree (available online) HOWEVER I used mashed banana instead
1 teaspoon vanilla extract
a large handful of blueberries
*Note: If you'd rather not use eggs you could use egg replacer or make a flax-egg mix by combining 2 tablespoons of ground flaxseed with 6 tablespoons of water
DIRECTIONS:
Line a muffin pan with paper cases
Preheat the oven to 350 degrees.
Sift the potato starch, baking soda, baking powder and xanthan gum into a mixing bowl.
Add in the remaining dry ingredients.
Beat the wet ingredients into the mix one at a time before folding in the blueberries (I used a mixer on the "stir" setting)
Spoon the muffin mixture into the prepared muffin pan.
Bake for 17 minutes or until cooked through and golden brown on top.
Serve immediately or store in an airtight container for a treat.
ENJOY! They are amazing!! xx
Super Grains & Seeds by Amy Ruth Finegold
p.s. since I am beginning the season of eating clean, comment below if you want me to share more healthy recipes!