Lulu's Ultimate Camp Visiting Day Guide 2015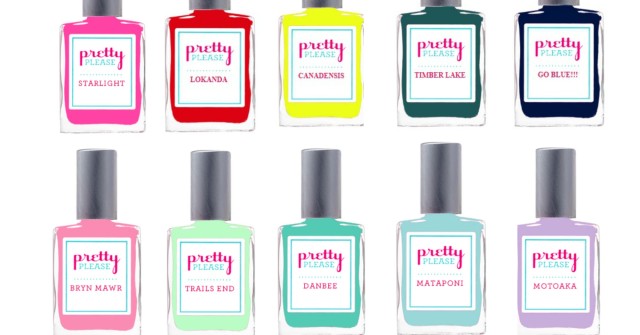 I can't believe this will be the third summer since I wrote "The Running of the Jews".  As most of you know this is one of my favorite articles to write because the "stuff" just gets better and better each year. I am assuming most of you have had your first phone call so you should be aware of any special requests for visiting day. But if not….
I scoured the country for the hottest camp visiting day bunk gifts, candy packages, accessories, and color war goodies. If you can't find something here, you are pretty much shit out of luck. Because many of the custom/personalized items have a two week turn around time, I wanted to get this article out early enough so you had enough time to place your orders.
Like I did for the camp essential guide –  Many of the stores/vendors are offering my lulu readers a discount on your purchases! The codes are listed at the end of this article.  Don't forget them!
After 3-4 weeks of no candy, gum, or whatever else gives them cavities, here are some gifts that are bound to make your kids go coco for Cocoa Puffs.
SUSHI CANDY
 Love these and so will your kids! Lots of options here…. Small tray (5 pieccs) $7.50, Medium tray (20 pieces) $30, Large Tray (50 pieces) $75 – Camprageous
---
CANDY CABOBS & S'MORES KIT
What could be more apropos for camp then S'mores & Candy Cabobs? S'mores kit $6.75 & Kabobs $10.50. Candy with a Twist.
---
CANDY BOXES
These are the perfect candy boxes to bring up for Visiting day because your kids get to keep the box for other camp junk when they finish all the candy. Nut Free! small box $12, medium box $14, large box $28. Camprageous
---
This customized zipper pouch filled with candy is another sweet gift that your camper can use after the candy is gone! $18 Shop Dot
---
CAMP CANDY BARS
Customize your camp candy bar by wrapper, camp name or sports team! 6-10 Hershey Bars $20.50-$33.50. Bee Bee Designs
---
GLUTEN FREE CAKE BITES
Finally a gluten free cake bite that is as yummy as it looks! Carly's Better Bites from NYC will be at Gotham for a Visiting Day Event July 14th! Don't miss it. $15-$28 (special pricing for customized bites) Gotham
---
NUT FREE MARSHMALLOW CRISPY TREATS
These mini rice crispy snacks from Treat House are always a bunk pleaser!  Beat the rush by customizing your treats with your child's camp logo and other fun images. All of their 12-packs are nut-free and featured flavors include: S'mores, M&M, Cookies and Cream, Bubble Gum & many more! Camp packs are $36 for a 12 pack.
---
CUSTOM CAMP CHOCOLATE COVERED OREOS
I ordered these before camp started because I had to know how good they were and all I can say is WOW! These chocolate covered oreos from Sweet Ali Bake Shop are AMAZING. My kids freaked and so will yours!  Custom Chocolate Covered Oreos $3 each (min order 12). Sweet Ali Bake Shop
---
 CHOCOLATE EDIBLE BUNK FRAMES
I mean can we discuss how brilliant these are! I am not sure who is buying these for each child in their kids bunk but it is such a clever idea and a special gift for your kiddie…Solid Chocolate 5×7 Frame with photo $12 each. Sweet Ali Bake Shop.
---
 CHOCOLATE POPS

                            Sweet Ali's Custom Chocolate Lollipops make the perfect bunk gift! $3 each (min order 12).                                   Sweet Ali's Bake Shop
---
POPCORN PIZZA
Gotham's Popcorn Pizza is filled with pretzels, popcorn, cookies and is nut free! You can customize your goodies! $16.95-$24.95. GOTHAM
---
CUSTOM GUM!!!
If all these sweet treats are just too much, there is always StickerGum! WHAT IS STICKERGUM? StickerGum is a collectible novelty bubblegum customized with edible full-color images and matching glossy stickers! AM I REALLY EATING PAPER? Yup, but they haven't mastered the spit ball yet. StickerGum is layered with edible wafer paper made from all natural ingredients and then customized with FDA approved edible ink. When you chew StickerGum, the novelty paper disappears! Minimum order quantity is only 20 pieces.
Each piece of StickerGum is $2.50. This price includes your custom bubblegum image, as well as your matching glossy sticker. Two week lead time on these puppies so get your order in now! StickerGum
---
CANDY EMOJI BOARD
Happy Emoji, Happy Camper! This board is filled with delicious candy.  You can even customize with kid & camp's name!
$45. Bee Bee Designs
---
LACROSSE CANDY STICK
This candy filled lacrosse stick is a great gift that will for sure be played with once all the candy disappears! $30
Bee Bee Designs
---
CUSTOMIZED GOODIE PAILS
Such a memorable visiting day gift!  Just email the amount of pictures for the tin you select to [email protected], and you will have your Goodie Pail back to you within 2-3 weeks. *other than the x-small with candy, all other Goodie Pails are sold empty. $34.99-$84.99. Camprageous
---
BOYS GAME PACKAGE
Great package for your son or grandson! This package includes Table Flick-Hockey, Kendama, Simon, Bloonies, Mini Rubiks Cube, LED Fingerlights, Paratroopers. Mondo Spagetthi, and a Rubber Band Orbit Ball. (Please note that if they are sold out of any particularr product in this package, they will substitute the item with a similar one of equal value.) Bee Bee Designs $75
---
 STICKER PACKAGE
If your camper loves stickers, this package will light up their face!  It includes Sticker Design Studio, Foil It Foam Sticker Activity, the Outrageous Sticker Book, and tons of stickers including oilies, 3-D, liquid, scented and flip! Bee Bee Designs. $75
---
There are lots of accessories out there, LOTS. Here are some of the trendiest around!
KEY CHAINS
Fun squishy key chains make super cute bunk gifts from $2.95-$9.95!  GOTHAM
---
 CAMP CHARM BRACELETS
Pretty much my most loved camp bracelets of the bunch! These matte camp charms on denim fabric will bring your camper lots of LUCK+LOVE. Tell them to make a wish when they put it on- when the string wears and the charm falls, it means your wish is about to come true! The more bracelets you wear and share, the more LUCK+LOVE you'll receive. $15 each. GOTHAM (The designer, Kendall of Stoney Clover Lane, will be at Gotham on July 14th for their Visiting Day event with lots of other goodies!!)
---
 PICK YOUR FORTUNE BRACELETS
Wish bracelets for the bunk? Again at $3 a shot, you can't go wrong! Adventure, Beauty, Success, Fame…pick your wish! GOTHAM
---
LEATHER WRAP BRACELETS
These are the hottest leather bracelets in Europe! Your girls will be stylin' in these. They also come in ribbon instead of leather. Both $24.95. GOTHAM
---
MUSIC ON THE GO
JAMBANZ are the new safe alternative to headphones. Jambanz wearable bluetooth speakers let your music move with you!  They wirelessly play audio from your iPod touch™, iPad™, iPhone™ or bluetooth Android device to your wrist, backpack, belt, handlebars, lamp… whatever you slap it to! Jambanz silicone slap bands let you switch the speaker with other bands to mix-n-match or collect and trade with camp friends. And Jambanz are USB rechargeable, so there's never any batteries to buy. $34.95 Camp Stuff for Less
---
PONY TAIL HOLDERS
I would say by the time you get to Visiting Day, all of your daughter's pony tail holders will be gone. I buy a pack of them and they are gone in a week. I have no idea where they go but they just disappear like my socks. These Grab & Go pony tail holders seem to be the latest craze of "hair accessories". Your girls will be psyched!  They are constructed of thick, sturdy elastic, the ponytail holders are metal-free and non-damaging. These bands are perfect for a simple ponytail and offer exceptional hold. $18 for 15! Camp Stuff for Less
---
CUSTOM CAMP NAIL POLISH
Brilliant! Just when you think you have seen it all, you haven't! These custom name nail polishes come in every color of the rainbow, even glitter. Yes, 26 shades to choose from.  Perfect for the camper who needs a mani. $12 a bottle but as per lulu code at end of article, Pretty Please is offering a 10% discount for multiples of the same bottle. So if you were looking to give as a bunk gift, they would be $10 per bottle for 2-6 bottles and $7 per bottle for 7-50 bottles. Pretty Please Nail Polish. 
---
CUSTOMIZED CAMP SLIDES
Zach received these slides as a gift before he went to camp and they were a HOME RUN! Customize with camp name, child's name, sports team, camp logo, whatever! You must check these out! ISLIDE $49.99 (but 10% off with code below)
---
AIRBRUSHING
Gotham's Visiting Day Event on July 14th will include an airbrush artist who can customize anything! Bandanas, socks, tees (like above), etc.
---
CAMP TANKS

Do the girls need some extra tanks? Both #10for2 is a and the no wifi  are adorable! $36 at Frankie's on the Park
---
PARIS LONDON CAMP TANK



I LOVE this tank!!! Paris, London, customize it with your camp name! Two – three week turn around on this tank so get your order in now if you want to bring it up for visiting day. $42 Frankie's on the Park. 
---
SPORTS BRA
We can never have enough sports bras! This cute caged back bra's are a great layering piece under shirts and tank. These bra tops are made of a stretch material and are one-size fits most. $26 Frankie's on the Park. 
---
BUNK SIGNING TEE
Customized camp tee that the entire bunk can sign! It comes wrapped in a cello bag with a sharpie. $36 Frankie's on the Park
---
CAMP TRUCKER HATS

Truly Whimsical tie-dye camp trucker hats are all the rage and a great camp gift! Wear this hat on the bus, around camp and anywhere you go to show your camp spirit! Available in camp names: Agawak, Chippewa, Birch Trail, The Glen, Beber, LWC, Kamaji, Marimeta, Chi and Camp. $42 Frankie's on the Park
---
CUSTOM CAMP VARSITY JACKET
Perfect for the cold camp nights. This varsity coat can be customized with any camp name! $124 Frankie's on the Park
---
Rock your camp spirit in these airbrushed knee-high socks. Perfect for color war, team sports, and any time your camper wants to show SPIRIT! Stripe color: Pink, Purple, Blue, Green, Red or Black $28 Camprageous
---
CAMP RUBIX CUBE
The 1980's Rubix Cube has been updated to now feature your kid's camp name. Who woulda thunk it? $18.95  Gotham 
---
S'MORES PILLOW
Childhood memories  are not complete without s'mores-making adventures! Now your camper can keep a little bit of those memories and comforts with you at all times without the hassle of fire and calories! $19.95 GOTHAM
---
GRAFFITI CAMP PILLOWS
These awesome name pillows can say anything – first names, camp names, nicknames – whatever you want! $40 Camprageous
---
SMALL HUG CUSHIONS
These Hug Cushions  are already an overnight sensation in Japan. These cuddly creatures are the perfect item for a camp gift as they will provide your camper with a soft, comfortable, and fun pillow companion. $20 Camp Stuff for Less
---
CAMP SWEATSHIRT TOTE BAG
This super soft sweatshirt camp tote is very generously sized and can fit a lot of stuff! $62 Frankie's on the Park
---
AUTOGRAPH BOOK
Custom camp name autograph book. The camp name of your choice is printed on the cover and it comes with a cool pen and rope. $15 Shop Dot
---
CO

LO

R W

AR
Color War Canister comes stocked with shorts, headband, stickers and glitter! Frankie's on the Park $58
---
CAMP KARMA BRACELETS
GO GREEN, GO RED, GO BLUE, GO KARMA! $10 Frankie's on the Park
---
GO TEAM TANK 

Red, Blue, Green – Perfect tank for color war! Comes in a variety of team colors. $38 Frankies on the Park
---
COLOR WAR COMPRESSION SLEEVES
Color War Compression Sleeves. Pick your team!$15.50  Camp Stuff For Less
---
EMOJI SLEEVES
Emoji Color War Sleeves! $7 Camp Stuff for Less 
---
COLOR WAR WRIST BANDS
Go Emoji Wrist Band!$7  Camp Stuff for Less 
---
Gotham is stocked with everything you need for whichever team you are on. Tutus, face paint, eyelashes, arm sleeves, loads of hair accessories, tanks, shorts, and so much more!
---
THAT'S A WRAP!!! HOPE YOU FOUND SOMETHING TO BRING!! PLEASE SEE BELOW FOR ALL THE AMAZING DISCOUNTS THE STORES HAVE TO OFFER! xx
BEE BEE DESIGNS
175 S LIVINGSTON AVE, LIVINGSTON, NJ 07039 (973) 535-0602
4823 ST. ELMO AVENUE, BETHESDA, MD 20814 (301) 657-0200
ALL ORDERS PLACED ONLINE ONLY WILL RECEIVE A FREE GIFT IN THEIR ORDER. ENTER "LULU AND LATTES" IN THE COMMENT SECTION TO RECEIVE YOUR FREE GIFT. VALID JULY 7TH -14TH. (DOES NOT APPLY TO ORDERS PLACED PRIOR TO JULY 7TH)
CAMP STUFF 4 LESS
87 DORSA AVE, LIVINGSTON, NJ 07039 (973) 218-9099
277 WESTWOOD AVE, WESTWOOD NJ  (THE CANTEEN) (201) 383-0144
CODE FOR FREE SHIPPING ON ORDERS OVER $50 "LULU0615″ VALID UNTIL JULY 18TH  OR USE THIS LINK  LULU0615
CAMPRAGEOUS


(ONLINE ONLY)
CODE FOR 10% OFF IS "LULU" 
CANDY WITH A TWIST


(ONLINE ONLY)
CODE FOR $8 FLAT SHIPPING IS "SUMMERFUN"
FRANKIES ON THE PARK
LINCOLN PARK 2322 N. Clark St. Chicago, IL 60614 (773)248-0400
SANTA MONICA  712 Montana Ave. Santa Monica, CA 90403 (310) 451-0404
CODE FOR 20% OFF ENTIRE ORDER IS "CAMPLULU20" expires 8/1
GOTHAM


391 MILLBURN AVENUE, MILLBURN NJ 07041 (973) 467-9797
STORE/PHONE ORDERS – 10% OFF MENTION LULU AND LATTES
iSLIDE
(ONLINE ONLY)
CODE FOR 10% OFF IS "LULUANDLATTES"
PRETTY PLEASE NAIL POLISH
(ONLINE ONLY)
CODE FOR 10% OFF IS "LANDL" 
STICKERGUM
(ONLINE ONLY)
CODE FOR 10% OFF IS "LULU"
SWEET ALI BAKE SHOP


RANDOLPH, NJ (917) 714-9936
CODE FOR 10% OFF IS "LULU"
SHOP DOT


467 AMSTERDAM AVENUE  NEW YORK, NY 10024 ( 212)877-2400
ENJOY!!!