The Camp Bus Departure 2015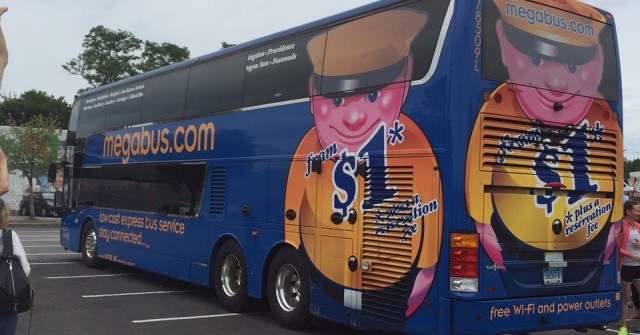 It's 5:40pm Saturday, June 27th. The kids left 8 hours ago. The house is quiet, it's pouring and Greg is sleeping on the porch. I foresee this is how the summer is going to play out. VERY QUIETLY.  I have had two Bloody Mary's, a pound of junk food and a blowout. After the last two weeks of complete insanity, I felt like I was entitled to all three. I think the unwind process will take a few days but it would definitely help when camp posts a picture of Parker (the 8 year-old) smiling.
For those whose children are off to sleepaway camp, I thought it would be fun to take a look back at the last week before our kids left.
Between school ending and camp beginning there was not much time. As most of you know from my Facebook Page, I was underground for a week packing, packing, and packing.
I was not as lucky as this woman whose HUSBAND did all the packing. Can you imagine??
But then I came across this woman, Jane,  and thought where were you when I needed you???
Every year the camp trend gets better. This year it was all about the custom kicks! When my babysitter started a business last year designing custom Van sneakers I thought nothing of it. But it has definitely taken on a life of its own!
Even the boys were camp sneaker proud!
Camp Nails were in full effect Friday. The Livingston nail salons were insanely packed. There was not one empty seat for hours. I can say the same thing about the hair salons…camp craziness!
VEGA

WESTMONT
PINE

FOREST
BLUE

RIDGE
MATOAKA
PINECLIFFE
 PINEMERE
CAMP WAYNE
 

C

A

N

A

D

E

N

S

I

S
VEGA
&
TRIPP LAKE
TOWA

NDA
TYLER HILL 
TACONIC
TALK ABOUT CAMP SPIRIT!!!
Friday night was many of our last family dinners. I know in my neck of the woods, from Benihana to Arturo's, the wait for a table was long and the restaurants were jammed with kids. I need to make a mental note to be at the restaurant by 5pm next year or we are never sitting.
For the past two years my anxiety with Zach leaving always took place the night before he left. Once he was on the bus, I was good to go. This year, though, since both were leaving for seven weeks  it was slightly different. I was internally having a panic attack.  The fact that Parker is going a year younger than when Zach went his first summer, he is 8 and Greg and I are going to be childless was unchartered territory.  They tried to cheer me up as I laid on the kitchen floor.
Saturday morning at 6:20am, I heard the alarm go off in Zach's room. He woke up at the crack to facetime his "girlfriend" to say goodbye for the summer.  It was very cute but I am very happy he was off to an all boys camp. I think the hardest goodbye was with the dog, which is just how it should be.
My kids were departing Saturday at 9am in Port Chester, NY. It's the same deal every year. Stop at Livingston Bagel to pick up breakfast, drive to Port, get there at 8:30am on the nose and hang until the kids get on the bus.  For thirty minutes the kids run on the bus to save the seats they want, they run off to see all of their camp friends they have not seen in a year. They walk around the parking lot, they get back on the bus, they get back off the bus. This goes on until finally the counselors calls the kids on the bus.
As I said goodbye to Parker, I saw the tears in his eyes. At this point I was thinking shit. He is too young, I should have sent him next year, what if he can't tie his shoes, what if he can't find his toothbrush, what if , what if, what if. Next thing I knew, Zach grabbed Parker's hand, said "let's go Parker, " and they walked on the bus together. Here is where I will tell you thank god for an older brother. Zach saved the day.
With that sinking feeling in my chest, I stood there, looked at Greg and felt the tears start to well until less than 5 seconds later I hear someone asking me about my plans this summer. My plans…. My plans are to go home and have a drink. As for the rest of the summer I told her to read my blog, lol.
The most torturous part of all, is the waiting for the bus to leave when all the kids are safely on the bus. What should take five minutes, takes twenty. As the minutes go by we  all just stand there hostage until the bus rolls away. It is not that any of us want to leave before the bus goes, it would just make things a lot easier if the bus left a few minutes after the kids were on the bus, not twenty. Every year we all complain how torturous it is and every year we stand there waving at the bus for twenty long minutes.
The drive back to Livingston was strange and it is still strange. I woke up Sunday morning slightly hung over to a very quiet and empty house. Greg biked for 2+ hours and I went for an hour walk thinking about how bizarre it will be waking up to no chaos for the next seven weeks. No more packing, no more fighting, no more rushing to school.  I know my kids are in their happy place and I am extremely grateful for that. But I will be honest and tell you that I miss the chaos. But let's talk again in a week…..
P.S.
I can say as much as I miss my kids, at least I didn't pull this stunt. True or False? I am not sure as I have no idea who this woman is but you have to read this:
THE WOMAN WHO FOLLOWED HER KIDS CAMP BUS ALL THE WAY TO CAMP
How was your send off? Anybody empty nesters?
Don't Miss a Post! Get Lulu and Lattes in your inbox!