Lulu's Mother's Day Healthy Brunch Recipes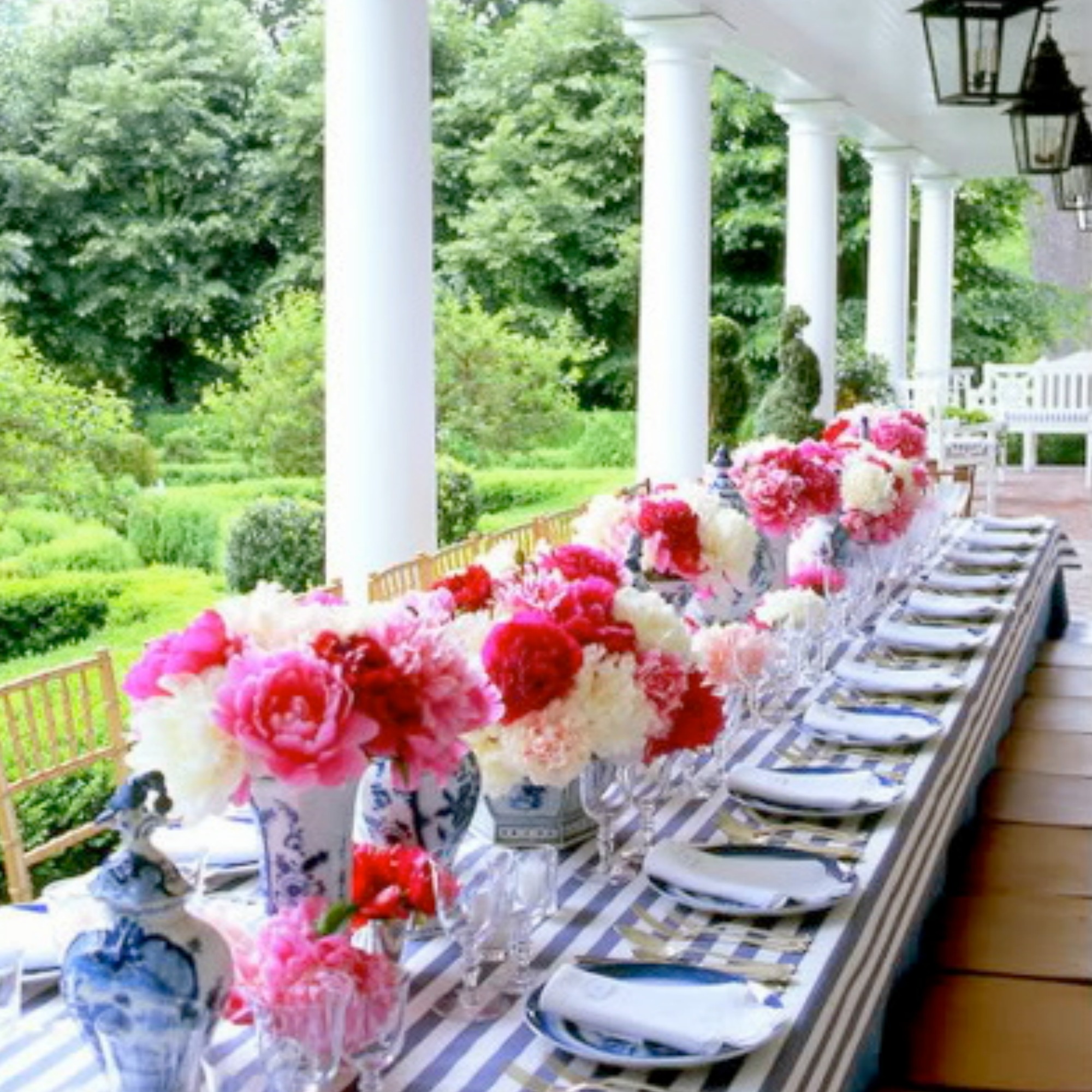 Anybody in charge of whipping together a Mother's Day Brunch? If so, here are a few of my go to healthy recipes!
Individual Egg & Spinach Bowls
I love these! They are healthy, portioned and delicious!!
Ingredients
8 large egg whites, (recommend free-range)

1 whole egg

1 cup baby spinach, chopped into small pieces

1/2 cup diced tomatoes

1/4 cup feta cheese, fat-free (or your choice of cheese – goat cheese is also yum!)

1/2 teaspoon black pepper

Kosher or sea salt to taste
Directions
Preheat oven to 350 degrees.

Whisk together all ingredients in a medium mixing bowl. Lightly mist 4 (1/2 cup) ramekins with nonstick cooking spray and evenly divide egg mixture into bowls.

Place ramekins on a cookie sheet and bake 20 minutes or until eggs puff and are almost set in the center. Serve hot.
---
PALEO QUICHE WITH COCONUT FLOUR CRUST
Although they say "real men don't eat quiche", Greg is a real man and LOVES this recipe. You can really use any combination of meat and veggies.  I would definitely stick to savory flavors, as there's a natural sweetness to the coconut flour in the crust.
Ingredients
For the crust:
1/2 cup coconut oil, melted

2 eggs, beaten

3/4 cup coconut flour

1/2 tsp. sea salt
Directions
Preheat oven to 350.

Combine eggs and coconut oil until well-blended.

Stir in coconut flour and salt and mix until a dough forms.

Grease a pie plate and press dough into the bottom and up the sides, into an even layer.

Prick dough all over with a fork. Bake for 10 minutes and set aside.
 For the filling:
5 beaten eggs

1/2 cup coconut milk

1 tsp. salt

1/2 tsp. garlic powder

pinch of black pepper

12 oz. linguica sausage, crumbled (chicken sausage is also very good!)

2 cups chopped baby spinach

2 minced green onions
Directions
Combine eggs, milk and seasoning in a large bowl.

Cook sausage over medium heat until brown, then remove with a slotted spoon to bowl with the eggs.

Lower heat and cook spinach in sausage grease until wilted.

Stir spinach into egg mixture. Add green onions and mix again.

Pour egg mixture over crust.

Return to oven and bake for 25 minutes or until the center is firm.

Allow to cool slightly before cutting. 
---
AVOCADO-RADISH TOAST
I love the marriage of the creamy avocado with the spicy radishes and the sweet and sour notes of balsamic on a crunchy toast. Ooh la la…it was super delicious! This would make a perfect light lunch or a gorgeous appetizer
Ingredients
1 avocado – sliced

4-5 baby radishes – sliced

8 slices of bread or baguette of your choice (I used whole wheat sourdough from Trader Joe's…if you want to make GF, would be yummy on a GF rice cracker)

1/2 tsp extra virgin olive oil (EVOO), per toast

1/2 tsp balsamic vinegar, per toast

salt, a pinch per toast

black pepper, 2-3 twists per toast
Directions
Toast the bread or baguettes.

Drizzle 1/2 tsp EVOO on each toast .

Arrange the avocado and radish slices, 3-4 slices of each, per toast

 Drizzle 1/2 tsp balsamic vinegar on each toast

Sprinkle salt and pepper. Thats it, they're ready to serve. You can even add parmesan or feta cheese if you want!
---
FRENCH TOAST & BLACKBERRY KABOBS
These are a kids favorite and healthy too!
Ingredients
4 eggs

1 tablespoon milk

1 teaspoon cinnamon

1 teaspoon vanilla

4-6 slices whole wheat bread

1 cup of frozen blackberries (for the sauce)
Blackberry sauce
Add 1 cup of frozen blackberries to a sauce pan. Heat over low/medium until the berries begin to breakdown into a sauce and thicken.
Directions
Mix all the ingredients together except the bread

Soak both sides of bread in egg mixture.

Heat skillet.  Cook bread on hot skillet until both sides no longer show wet eggs.

Use cutters to cut out special shapes for your kabob

Top with real maple syrup, fruit, yogurt or homemade blackberry sauce
---
MAPLE-CINNAMON APPLE & PEAR BAKED OATMEAL
One of my favorite healthy cookbooks is the Oh She Glows Cookbook by Angela Liddon. If you don't own it, I would suggest investing in it especially if you are vegan.  ALL of her recipes are a home run. She has a baked oatmeal that is the perfect dish to serve for a Mother's Day Brunch. It is always a hit in my home! To save time, refrigerate the mixture overnight in a covered casserole dish so it's ready to throw into oven when you wake up. Just uncover and stir the oatmeal mixture gently to redistribute the milk. Smooth out the top and bake as directed.
2 1/4 C gluten free rolled oats (I use Trader Joes)

2 Tbsp coconut, sucanat, or brown sugar

2 tsp  ground cinnamon

1 tsp baking powder

1/2 tsp ground ginger

1/2 tsp fine grain sea salt

1/4 tsp ground nutmeg

2 cups unsweetened almond milk

1/2 cup unsweetened applesauce

1/4 cup pure maple syrup

2 tsp pure vanilla extract

2 apples, peeled and diced

1 ripe pear, peeled and diced
Preheat oven to 375˚F. Lightly grease a 2-quart baking dish.

In a large bowl, combine oats, sugar, cinnamon, baking powder, ginger, salt, and nutmeg. Mix well.

In a separate bowl, stir together the almond milk, applesauce, syrup, and vanilla.

Pour the syrup mixture over the oats and stir until combined. Fold in the apples and pear.

Pour the mixture in the baking dish and smooth the top.

Bake uncovered  for 35-45 minutes or until bubbly around the sides and the apples are fork-tender.

Cool for 5-10 minutes.
---
SMOKED-SALMON PIZZA WITH RED ONION AND DILL
This yummy recipe was sent in from one of my readers. It is not exactly on the healthy side but it is definitely on the delicious side!!!! This is a crowd pleaser for sure! Thank you SK for this scrumptious addition.
Ingredients
1 10oz. Boboli Pizza Crust (Baked)

4 oz of cream cheese at room temperature

1/4 cup of minced red onion

1 tablespoon of chopped fresh dill

1 teaspoon of white horseradish

2 teaspoons of finely grated lemon peel

6 ounces of thinly sliced smoked salmon

1 tablespoon of capers

Salt and freshly ground black pepper

, to taste
Directions
Bake pizza crust at 450 degrees till crust is crispy then let cool.

Blend cream cheese with onion, dill, horseradish and lemon peel.

Season to taste with salt and pepper.

Spread cheese topping over crust leaving a 1 inch border.

Top with salmon

Garnish with additional chopped fresh dill, sliced red onion and capers.

Cut it into wedges or, if desired, smaller strips, transfer to a platter, and serve.
---
QUINOA SALAD WITH HONEY LEMON VINAIGRETTE
My friend Beth passed on this family favorite recipe. This is a keeper you will want to make all summer!
This serves 6 so you may want to double!
Ingredients
1 cup uncooked quinoa

2-3 cups frozen peas

½ cup feta cheese

6 slices bacon, cooked and crumbled

½ cup freshly chopped basil and cilantro

½ cup almonds, pulsed in a food processor until crushed (this is OPTIONAL, I usually leave these out)
⅓ cup freshly squeezed lemon juice (1-2 large juicy lemons)

⅓ cup olive oil

¼ teaspoon salt (more to taste)

a few tablespoons honey (I did 3, but adjust to taste)
Cook the quinoa according to package directions. I make this the night before and let it chill in the fridge so it separates better for the salad.

Bring a pot of water to boil and then turn off the heat. Add the peas and cover until bright green. I do this instead of regular boiling so they don't get wrinkly!

Toss the quinoa with the peas, feta, bacon, herbs, and almonds.

Puree all the dressing ingredients in the food processor. Toss the dressing with the salad ingredients. Season generously with salt and pepper.

Serve tossed with fresh baby spinach, on crackers, or just by itself!
Ingredients
Makes 6 French Toast Cups
6-8 slices whole grain bread*

3 egg whites

2 eggs

1/4 cup unsweetened almond milk**

1 tsp. vanilla extract

1 Tbsp. cinnamon

1/4 tsp. nutmeg

3 Tbsp. sugar of choice 

1/8 cup crushed pecans (optional)
Directions
Preheat oven to 325 degrees Fahrenheit.

Cut bread slices into 1 inch cubes. Set aside in large bowl.

In separate bowl, whisk together eggs, egg whites, milk, vanilla, sugar and spices.

Pour wet mixture over bread cubes and use a rubber spatula to fold in the bread.

All bread cubes should be coated.

Allow bread to absorb cinnamon goodness for at least an hour or more.

When ready, coat muffin tins with nonstick cooking spray and press coated bread into tins until peaking over the edge. (you may fill halfway and add nuts to middle, then add more bread and sprinkle nuts on top.)

Bake for 25-30 minutes until muffins are golden brown.

Remove from oven and serve with your favorite toppings!
*I used crusty whole grain bread but you can use regular sliced bread as well

** Any milk you have on hand will work, sweetened or unsweetened.
---
Let me know if you make any of these!! Do you have any family favorites? Please share!! Happy Momma's Day!
Don't Miss a Post! Get Lulu and Lattes in your inbox!