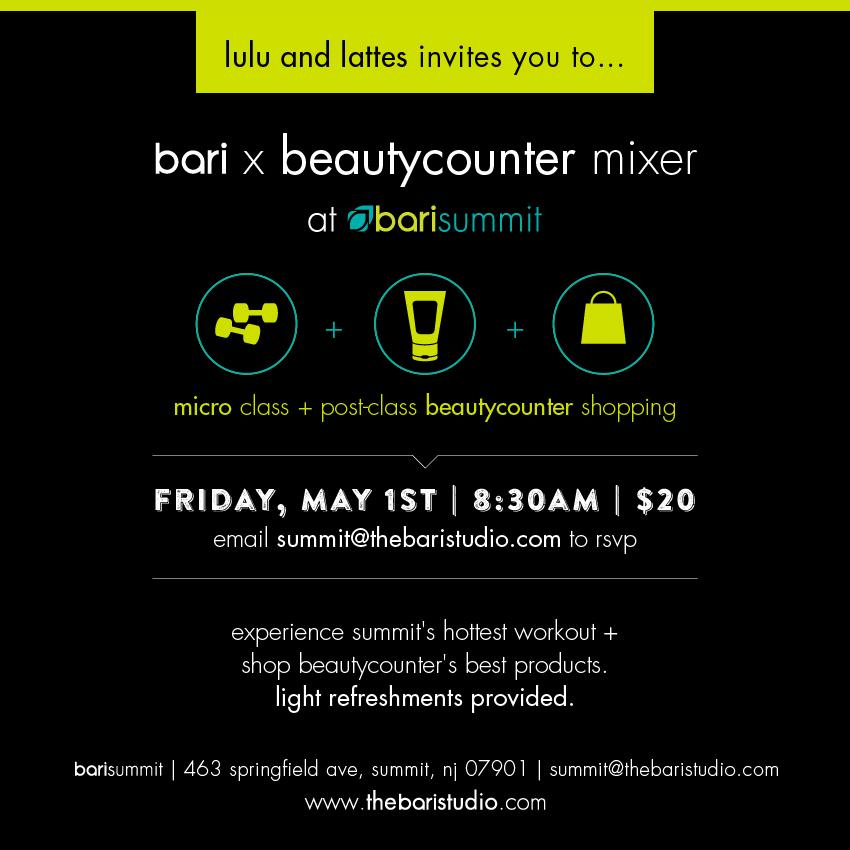 RESISTANCE BANDS, TONING, WEIGHTS – Welcome to Bari Micro…my favorite class at Bari. No trampolines, just 55 minutes of pure toning. The class usually has a waiting list a mile long for very good reason.
I approached the tribe at  Summit Bari to see if we could put together a micro class for $20 this FRIDAY at 8:30am.
I thought it could be a great way to kick off the weekend and shop some of my FAVE new makeup and skin care items from Beautycounter this Spring after class.  Mother's Day is around the corner and there are lots of products your mom/mother-in-law/stepmom/stepmonster/grandmother/would LOVE!  All Mother's Day Gift Sets  come in chic wrapping, so the work is already done!!
Want in? Class size is limited so sign up now!!! EMAIL [email protected] to RSVP and reserve your spot! I love the 8:30am spot…done by 9:30am. Winning! See you at the studio!!
Don't Miss a Post! Get Lulu and Lattes in your inbox!