A Tween's Dream – Frankie's on the Park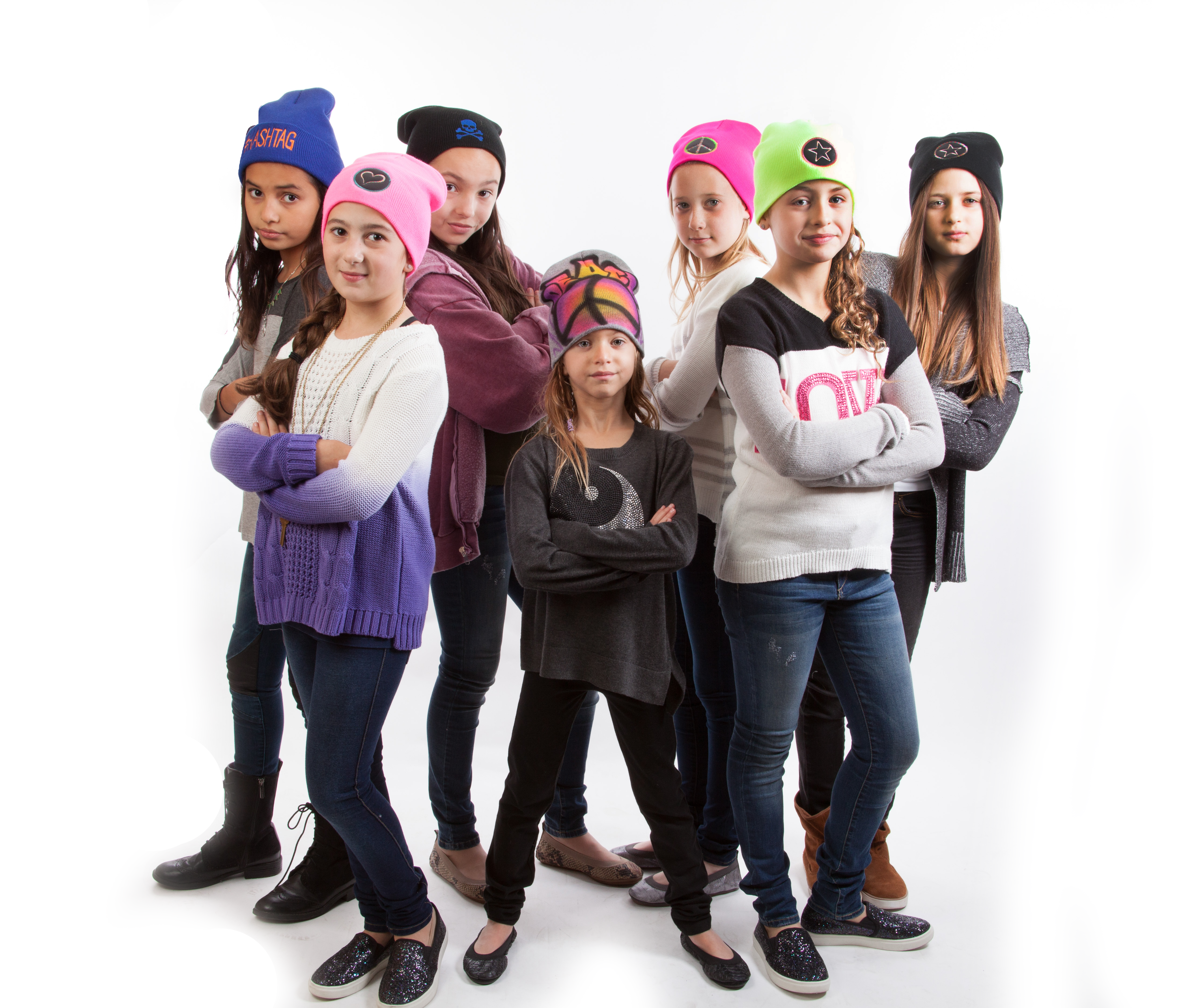 I always had my own style growing up. I was obsessed with fashion and began reading Seventeen, Elle, and W magazine at a very young age. So young, I can barely remember what age. Definitely around 10.  I do remember begging my mother for a subscription to every fashion magazine under the sun. Nothing would make me happier than walking into school and somebody asking me where I got my shirt, jeans, shoes, bags, etc. You name it, I had it. If you asked me how I bought all of these things, I haven't a clue. I didn't exactly grow up rich. I think I just had a way with my mother. Plus she loved shopping as much as me.
A few months ago, a friend of mine called me to tell me I had to write about this store in Chicago called Frankie's on the Park. She told me that it is every tween girls DREAM STORE and she was curious how I didn't know about it. Um, maybe because I don't live in Chicago and I don't have girls? Anyway she was adamant that I look into it because they have the best GIFTS EVER and they have this incredible program like trunk club for men but their version called "PS FRANKIES". 
I looked at their site online and gave them a ring. I knew I found something special but I didn't realize how special until I learned about all of the different facets Frankie's is made up of.  Plus I learned that Frankie's was just not a store in Chicago, they had another one in Santa Monica and a huge part of their business is done online.
A little history….
When Frankie's on the Park launched in 2008, their goal was to bring a unique shopping concept to girls 8 and up – tweens, teens and beyond. They felt there was a huge void in the tween market for an "aspirational" shopping experience – one that brought the hottest trends, best brands and "older girl looks" in a boutique setting where they could craft their own sense of style, without the peer pressure to look just like everybody else (e.g Abercrombie) or look "slutty". Over the past 7 years, Frankie's has become the go-to destination to grow into their sense of style – making Frankie's their favorite hang-out for everyday shopping, the best birthday gifts, the trendiest accessories, dressing for special occasions, sleep away camp "necessities" and so much more. They involve the girls in all aspects of embracing their inner fashionista – weekly "Girl of the Week" photo shoots, DIY workshops, Summer Fashion Camp and involvement in all kinds of fashion-based charitable activities.  In essence, Frankie's on the Park is more than just a store – it is a lifestyle brand for tweens, embracing their desire to express themselves uniquely (and in a way Mom is ok with!) through fashion.
Frankie's  launched their e-commerce web-site in 2010 in order to make the special Frankie's experience available 24/7 to girls everywhere. They made sure the site included  features that simulate the in-store Frankie's shopping experience as much as possible – a huge assortment of brands and styles updated daily, outfitting suggestions, face time appointments to interact with their awesome stylists (YES FACETIME!), Girl of the Week modeling opportunities, live Instagram feeds and weekly blog posts addressing a variety of tween lifestyle topics. Part web-site, part advice column, part magazine, frankiesonthepark.com offers a fun, interactive experience for girls everywhere.  Peruse the web-site and you will see what I mean!
Here is a quick view into their store!!
They are gearing up for spring/summer and have the most sought after tween brands out there!
Frankie's has the cutest selection of shoes!
Now catch this…  Remember when I wrote that article about Trunk Club for men? I have no idea what it is like to take your daughter on a hunt for Bat Mitzvah dresses, camp shopping or just shopping. But what if I told you there was a way you could do it from home without the stress! Yes, Frankie's on the Park began a program this past year called "P.S. Frankies" a one-of-a-kind"tween boutique in a box," that pairs the ultimate in personal shopping with the unique clothing and accessories needs and habits of girls ages 8 and up, delivering the most customized shopping experience 24/7 to tweens everywhere!
Great for Bat Mitzvah dresses! If your daughter is anything like I was (and still am), I could NEVER wear the same dress to an affair that I was just at with all my friends. Frankie's has a crazy, huge selection. The best part is you can try them all on in the comfort of your own home and return whatever you don't want! You can even Facetime with a stylist at the store before your box is shipped to pick out some items you want in your shipment! 
So cute right? Who wouldn't love getting this in the mail?
The dress situation is incredible. They carry EVERYTHING!
and we can't forget about camp! Frankie's does everything camp  Frankie's has a huge selection of bunk junk, pajamas, pillows, stationary, clothing, color war gear and more! They create beautiful care packages, and almost ANYTHING you see on their website can be personalized for your camp!!
The gift situation is endless. When it comes time to finding the perfect gift for your favorite tween, how do you know what the hottest items are for this sometimes picky and fickle group?  No worries- Frankie's is always on top of what the hottest items are for every gift occasion and for every type of tween – birthdays, graduation, bat mitzvah, holidays and even camp care packages – just call or email and they'll put together the perfect gift box together for you at any price!  They also have this adorable program, which I think is GENIUS, called the "bubby box" – a gift box comes every quarter from grandparents with the hottest items of the season a perfect way for grandparents that live far away to tell their tween how much they love them all year round! And gifts come packaged in the most adorable wrapping – girls go crazy when they see the Frankie's gift arrives!"
Frankie's is a store I would have killed for growing up! They have really taken the concept of the tween market and brought it to a new level. Truthfully, Frankie's is not just a store, it s a lifestyle for tweens. Frankie's runs a program every week entitled "GIRL OF THE WEEK". A customer is profiled, photographed and featured on Frankie's site for a week.
One thing that really stood out when I was speaking to the owner, Lisa, was her involvement with charities. If you have a favorite charity you'd like them to support, they're all in – home mother daughter shopping parties, traveling pop up shops, fashion shows – Frankies is up for it all! They travel!! They participate in Super Saturday in the Hamptons and Santa Monica plus so many other charitable events. Frankie's is always looking to give back while having the kids involved. I love the pop-up shop idea and think any of our surrounding towns would kill for this, right? You could really bring Frankie's to you! All you have to do is contact Frankie's with a date/location and desired focus (dresses, holiday gifts, back to school, charity party, etc) and they will make it happen! I think this is an amazing way to bring the personal touch of Frankie's to girls everywhere!
So for those out there that are just learning about Frankie's, this store is a MUST on your list!!! There are so many boutiques out there but I have yet to come across any that have  this much direct interaction with the kids. Most stores you walk into, your daughter tries on some clothes, buys and then leaves. Frankie's is focused on building relationships with your daughters, making them feel special and having them play a part. Whether your daughter is in Frankie's Fashion Show, featured as the "Girl of the Week", facetiming with a stylist, receiving a special box from a grandparent or parent, or partnering with Frankie's in a charity event that is near to your heart, Frankie's is a part of your daughter's life that will remain with her forever. I know if I had a Frankie's growing up, it would have been a huge part of my life!
Frankie's is so amazing, they are offering all my readers 20% off anything you order online!!! Just put the code LULU20 during checkout for 20% off!!
LINCOLN PARK
2322 N. Clark St.
Chicago, IL 60614
773.248.0400
SANTA MONICA
712 Montana Ave.
Santa Monica, CA 90403
310.451.0404
Don't Miss a Post! Get Lulu and Lattes in your inbox!