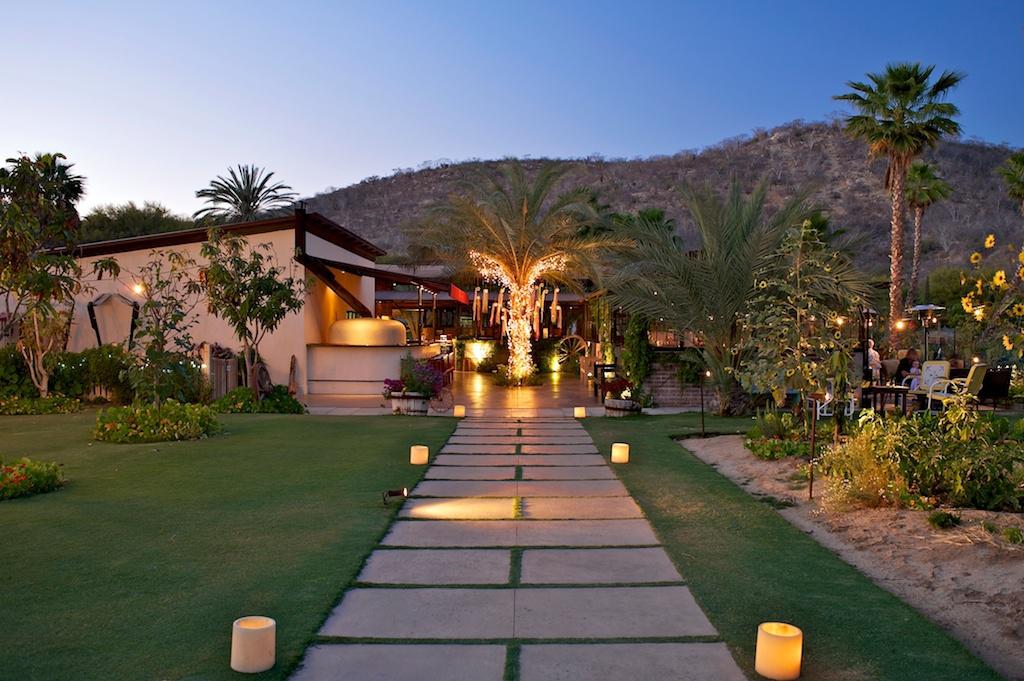 I love to travel. I love it so much I have dedicated an entire portion of my blog called "Getting out of Dodge." It houses all my trips, getaways and special events. It's a place where you can read my fun and crazy reviews about all the places I have escaped to for a weekend, a week. or longer. As most of you know Anguilla remains my happy place. It's my special place with Greg. A place I am not yet ready to share with my kids.  People vacation with their children in Anguilla but I feel the minute I bring them with us it becomes a trip not a vacation. Our family trip has become Cabo. After traveling to Cabo for over seven years I knew I was finally ready to give a good, honest review.
So if you are planning a trip or thinking about going, I hope I can help!
And so the story begins….
This past February we escaped to Cabo for a week. In light of the arctic freeze that has taken over the east coast this winter, I was ready to get the hell out of dodge. Several years ago on a drunk whim we bought a time share in Cabo San Lucas. Yes we are THAT couple that sat through the "free" breakfast, the tour and the "this could be yours forever" bit. Truth be told, the place is beautiful. It is not Las Ventanas but it is our automatic built-in family vacation to a pretty sweet place. I have been dreaming of going since September. As the weather got worse it has been all I could think about. There was a time when you could not fly direct to Cabo but thankfully now you can. Our flight plans got fucked up this year because once again Sam Champion was reporting another ice storm so we left Saturday instead of Sunday. Because we changed our flight so last-minute, we had to fly into Houston, sleep at the airport hotel  (which was hilarious – 6 packs and coolers in the lobby) . We boarded an early flight to Cabo the following morning.
We flew into Cabo early, like noonish. There are two major towns in Cabo –  San Jose del Cabo and Cabo San Lucas. We stay in Cabo San Lucas but we go back and forth to San Jose to eat, shop etc. The main road that separates the two towns is called "the corridor". Because we do so much traveling back and forth we rent a car. The first thing I will tell you is this, I have been to Cabo over seven years and for seven years we have been renting from FOX renta car. We never had a problem, issue, nothing. For some reason this year we decided to rent a car from National. Well let me tell you a secret. The National and Hertz rental is not the same as in the US. They franchise the name but that's just it. It's just a name. When you secure a rental car online, National has you choose a car class 1-5. 1 being the worst, 5 being a supped up Escaladish car. We had a lot of luggage and we didn't want a car from 1970 with no trunk so we requested a "4" class online. I knew before we even walked in it was going to be a hassle. They told us the only car they have in our requested category was an old school Jetta with over 50,000 miles on it and the trunk would not be able to fit all of our luggage. WHAT? BUT if we did want a Jeep it would be an extra few hundred dollars a day. They did have that. Um I believe the "Jeep" is in our category. An hour later we were driving an old school Jetta and luggage between my kids in the back.I was furious. I am not a fan of bait and switch. I knew I needed Arnold Diaz but wasn't going to let a car ruin my vacation. I tweeted National to explain how upset I was and they were nice enough to tweet back and let me know they were looking in to it. Well how about that!
Twenty or so minutes later we arrived at our hotel. We were super early and our room was not ready. The front desk held our luggage, gave us a cocktail and we were off to eat at the pool. Yeehaw! One of the many reasons we bought a timeshare in Cabo is the weather. The weather is always a 10. Except for the very rare hurricane that occurred this past year, the weather is incredible. Speaking of the hurricane, Cabo did a phenomenal job of getting the city back together. Las Ventanas, Nikki Beach and a few other resorts are still closed but they are working diligently to get everything back and running. We did not have one issue with any of the restaurants we wanted to dine at being closed. At our resort (which I will talk more in-depth soon) they did have a pool that was destroyed (you can see below). They are in the  midst of fixing it (will be done by July). There are three other pools so this didn't affect our stay at all.
After a long day of traveling , we stayed at the pool on the later side and decided to hang in for the night. We had eight nights so I wasn't too worried about missing anything. There is a pizza place in Cabo San Lucas that is amaze balls. When you feel like you have had way too many tacos and you are craving pizza, Wicked Pizza is your place. You can take out, eat there or they deliver.  By the way, Wicked Pizza is known for their "fireball" pizza. I would never eat it (not my thing) but it has fresh roma tomato sauce, chorizo, ground beef & pork, jalapeño peppers, onions, mozzarella cheese annnnnnnd Frito crisps!
We normally have breakfast every morning in our room but because we had not gone food shopping yet, we decided to go out for breakfast. I am so not a fan of the "tourist trap" places and Greg and I try very hard to avoid all of them. But there are a few places that you have to go to when you visit Cabo. Mama's Royal Cafe  for breakfast is one of them!
They are known for their french toast stuffed with cream cheese and fruit.
It wouldn't be a party unless someone or Parker ordered the ridiculous french toast for breakfast. I tried to convince him to make it a little healthier by adding some fruit but he wasn't having it. I do not like anything with cream cheese in it except ON a bagel but this was pretty, pretty good.
Greg went with the authentic Mexican egg dish. I love that guac is served with every single dish in Mexico. I think I could die eating guac and chips and be very happy. Zach and my breakfast was boring so don't think you care to see pics.
After breakfast we drove to the supermarket to pick up groceries for the week (breakfast and snack items). There are a few markets in Cabo but the two biggies are Walmart and Mega. I LOVE MEGA!! If you haven't been to the market in Cabo, you have to go just for the experience. First of all because Mega is built on a 2nd floor you have to take an escalator up with your shopping cart.
Second of all, you have never seen produce like this
Third of all the bakery section is outrageous. You grab a tray and some tongs, pick what you want and everything is packaged to go.
Lastly – everything is dirt cheap. We bought enough breakfast, drinks and snacks for eight days for less than $100. That is like two lunches at the pool. crazy.
Grocery shopping done for the week, back to the pool and relaxation.
Everyday at 4pm is a happy hour. An hour before happy hour I got this crazy headache and I knew I was getting sick. gd damn it. (The only thing I will say, because who the hell wants to read about my sinus infection that I had the entire trip and medicated myself wrong and was sick for an eternity, is 15 days later I am finally better). Phew.
I have to think happy hour in Cabo is the same as happy hour in any place in Mexico – Miami Vice, Funky Monkey, Pina Colada's, etc. One drink and you are donzo. Did I tell you about the time I stepped in a cactus drunk? Not fun. 
One of the best local authentic Mexican restaurants that is extremely kid friendly is Maria Corona. The guac is made table side, the tequila is premium and you can't pass on the flaming fire dessert (click here to see the full Maria Corona menu in PDF format)
I recommend sitting outside with a blanket if it is cool. The atmosphere is just so much nicer outside. The only thing with these restaurants are the Mexican singers walking around to serenade your table. I think if maybe I had 3 cocktails and was dining with a bunch of friends I would welcome them but when I am  one of those people who want to hide under the table when they come around. I guess that makes me a bad person but I don't like being serenaded to when I am eating.
This guy though, the Aztec Warrior,  my kids were into . However, be sure to skip the picture with the Aztec Warrior (he asks for $25 tip after you take a picture with him). We used our phone to take our own photo.
After eating three baskets of guacamole and chips (did I mention I gained 10lbs on this trip?), I ordered the grilled shrimp which came on skewers. They were DELICIOUS!! Highly recommend this dish if you love shrimp and are trying not to eat tacos with every meal.
Greg said the steak was great which my kids ate as well.
Early to bed, early to rise. Groundhog day. Another sunny day in Cabo, 80 degrees and beautiful. Make sure you pack a TON of sunscreen. Literally went through all of it!
Let's talk timeshare for a minute.
Everyone in Cabo wants you to buy a timeshare at their hotel. Before we bought, I kept telling Greg I didn't want to sit through the sales pitch. I can't stand it. But Greg, Mr. Sales Professional, loves it. Greg could sell you the shirt off his back. I swear, he could. If you ever need a car lease, call him. He will get you the best price around, hands down. He is a master lease negotiator. Actually he is really a master negotiator of all things (especially in an argument). I am the worlds worst. Greg loves a deal and if we could get a car and go wave running for free, he will sit through the free breakfast. I would rather pay for the rental. Long story short, several years ago Greg talked me into going to a free breakfast which turned into a tour and the vacation of a lifetime for the next 20 something years.
 We looked at a bunch of hotels but the Grand Solmar was the only place I could see us spending our family vacations.  They were just building it several years ago when we bought it. But now it is brand spanking new, on the beach, the architect is the same as the One and Only and it is affordable.  I know it may sound crazy to buy a timeshare in place that is so far from the East Coast but what I love about it is just that. It is far. The people are different, there are a ton of Midwesterners, the weather is always a 10, there are a zillion activities for the kids, the food is GREAT, the people are nice and down to earth and it is not a place you are going to run into your neighbor. Not that I don't love my neighbors, I do, but you know what I mean.
If you decide to go on a tour or maybe you are considering buying a timeshare, here are my 5 tips:
Ask for only ONE salesperson. You do not want any closers!! (the salesperson who will come in after the initial salesperson you sat down with to discuss the time share . aka THE CLOSER). We were so lucky to have this woman Sylvia. She was no bullshit. She told us what we wanted to hear, negotiated with us, kept it short and sweet, and she was honest.

Decide upfront whether or not you are doing it for the free stuff or if you are actually considering purchasing. ,The salespeople are sharks. They know if you are unsure and they will take advantage, believe me.

Make them commit to a total time the presentation will take upfront. If they tell you it will be 90 minutes. Hold them to it!!

There is ALWAYS a better deal than what they are offering, ALWAYS!!! Bring your best negotiator!

Only drink the cocktails if you know you are going to purchase. There is a reason casinos serve free drinks 24-7 and so do timeshare salespeople.
If you are considering buying at Grand Solmar, please email me… I will give you the run down.
Okay moving on. We decided to take a break from Mexican food and go for sushi. There is only one place you should eat sushi in Cabo and that is Nick-San. All of the sushi is extremely fresh and delicious! 
 

Tuna Tostada -YUM!
 Spicy Tuna – amazing!
As well as  the sashimi salad and the sashimi
Makes you want sushi, right? Definitely a must go if you are a sushi fan. My only call out is to check the bill. They charged us wrong for a few things and had we not paid attention we definitely would have overpaid. 
The following day we decided to be adventurous and go zip lining. I should tell you that I have NEVER gone zip lining and I have a major fear of heights. I do not go on roller coasters and I am the worst flyer. I am that person having a major panic attack during turbulence. I swear, ask Greg. But I decided that I would try this. After doing some research (there are a few places), we chose Wild Canyon (best decision ever). The only thing that the concierge didn't mention about Wild Canyon was the off roading to get there. We did have a choice of taking a van but Greg doesn't like to have to wait around for other people so we decided to drive ourselves. Now remember we are in a 1990 VW with a gazillion miles on it and, by the way, I am still receiving emails from National they are "working on it" (as in the car situation). The directions the concierge gave us was to drive until you see an itsy bitsy sign for Wild Canyon, get off the highway (or corridor) and follow the "dirt road". More like desert road with 9,000 holes (think Breaking Bad). I tried to videotape it but I was laughing too hard. This is the jist (just imagine this is a car and not a dune buggy). Apparently many of the roads in Mexico are like this, I had no idea.
We finally parked, walked over to sign in and proceeded to the desk where you get all your gear. I took one look out at the canyons and had a slight heart attack. Greg kept telling me there was a 5-year-old kid signed up, have no fear. This was us before we started…The photographer who took all these pictures obviously wants you to buy the disc at the end. Negotiate that! You have to put your cellphones in a locker before you begin so the only chance of you getting pics, is the disc. Worth it, but like I said negotiate it. $85 became $40 something real quick.
and we began..
There is a huge walking bridge which you can see in the distance that stretches from one side of the canyon to the other. It was ruined  hurricane Odile and they had to rebuild it. I was freaking out about walking over it but then I saw ATV's driving over it and I felt a little better (just a smudge).
There are 8 zip lines that are at different heights and lengths. The course takes almost two hours. Some of the zip lines are solos and some are couples as well which make it even more exciting. The crew was simply fantastic. They make you feel so comfortable and SAFE!
Here is us zip lining as doubles:
Super fun day! Prepare to walk a lot. It is definitely exhausting but makes for an awesome day!!
They also offer bungee jumping, ATV's, Camel Rides and more. It's a great way to break up the week. Your kids will love it!
We were STARVING after this adventure and did not want to eat at the canyon. We could have but we heard about this incredible lunch place and you know us, we are always on a mission to find new places. Wow is all I can say. The decision to find this special place was worth its weight in gold.
If you have not ventured to Burrito Surf  by all means put this on your itinerary STAT! Forget the fish tacos at your pool. This place will deliver and believe me you want them to. I think (quote me if I am wrong) two girls from Cali moved to Cabo and opened up this incredible dive. Let's get that straight. It is a dive. Picnic benches outside, Corona's, tacos and burritos. Burrito Surf is known for their …. yes, burritos. Their guacamole is to die for! I could have eaten the entire bowl myself.
When ordering the burrito, share it with someone. It is HUGE! I would advise you to eat half of a burrito and a half of a taco.
These were my heavenly fish tacos.
Here is the menu…. (remember pricing in pesos)
Parker was exhausted after zip lining and lunch so we headed back to the hotel to relax by the pool. We went to San Jose that evening which is about a twenty-minute drive from Cabo San Lucas. It is a great town filled with tons of art galleries, shops, restaurants and Mexican pharmacies. The pharmacies are everywhere. You can buy Z-packs, Retin-A, Viagra, Cialis, etc. You name it, they sell it.
We normally dine at Morgan's but since they closed we decided to change it up this year and eat at Tropicana. Located just off of San Jose del Cabo's historic main square, Tropicana has an amazing atmosphere. I felt like I had stepped back into an elegant 1920's supper club in Manhattan, but in the style of an old hacienda. It is actually a hotel and restaurant but walking in from the street you would never know it was a hotel. Food and drinks were delicious.  The kids ordered ribs and LOVED them!!
They will prepare caesar salad for you table side if you order for 2! Do that. I had the shrimp which was really tasty!
The best part though was the live music! I even got Zach to dance with me!!
If you are staying in Cabo San Lucas and only want to spend one evening in San Jose because of the long drive, my advice is to go early, walk around, shop and then eat. The art galleries are really something to see!
The next day was the same as the last. I would like to tell you I woke up every morning and worked out but my head cold was so bad I couldn't seem to muster enough energy. The Grand Solmar is super close to the marina.  I normally wake up and run around the marina to start my day. Being unable to wake up and run every morning was the biggest let down of the trip. Oh well, it wasn't so awful waking up to this though:
The Grand Solmar is located next to a series of famous beaches (Lover's Beach and Divorce Beach) and rock formations which are absolutely stunning! The famous Lover's Beach and Divorce Beach are sister beaches separated by an arch. One one side there is Lover's Beach where the water is pretty calm:
On the other side is Divorce Beach. Named so because it is on the Pacific side of the arch, and the water can be extremely dangerous (rip tide, undertows, scary waves, etc). Get it?
You cannot really swim at the beach by our hotel but you can take a boat at the marina which will take you on the other side of the arch where you see the sea lions. The sea lions love to sun bathe! Maybe I am coming back in my next life as a sea lion. 
We did go whale watching two years ago when we were in Cabo. It was exciting as a first time experience.  You should do it at least once! I looked for the company we used but I can't seem to find the card. Definitely ask the concierge. They will have someone reliable. Another awesome thing about our hotel is that you don't even have to pay to go whale watching, you can see them from the hotel.
Enough about the whales. We spent another relaxing day by the pool. I started reading "I am Pilgrim" and could NOT put it down. It was one of the best books I have read in a very long time (it really is). I do think the title of the book throws people off. It is not about a pilgrim at all. READ IT!
As we were getting ready for dinner, I got an email from National that my request was taken care of and a manager from National would be calling me. Five days later a new, bigger car arrived. I love Twitter. Thank you National!
We decided to stay local for dinner and try this restaurant that Greg's dentist told him he had to go to: Maro's Shrimp House. It is extremely close to the hotel and they have valet parking!! (huge plus).
Like I said earlier, Greg and I try to steer clear of any tourist traps but Maro's is a must go to. There was a reason there was a line a mile long. Maro's is FUN, FOOD IS DELICIOUS AND CHEAP!! I would suggest not bringing the kids though. They serve this drink called "The Bulldog" that everyone orders and pretty much the entire establishment was drunk and this is why:
They pour the beer in the glass after they serve you the drink. It is a major alcohol concoction. This place is great if you are traveling with a bunch of friends/couples. People will tell you this is the best shrimp in Cabo. It's really great, not so sure I would say THE BEST but my kids devoured it and they don't eat shrimp so much so maybe it is? You can let me know. I ordered the shrimp and lobster dish which was $16.95! 
and just to prove how fresh it is, this fisherman was bringing the fish he just caught into Maro's as we were leaving. This place was really the bomb.
After dinner we ran into this candy cart on the street. Could you imagine walking around town and running into a person pushing a wheelbarrow with candy heaven in it? I was ECSTATIC. (I LOVE CANDY).  This was like the best treat all week. I was already eating whatever the hell I wanted, why not get a huge bag of candy?! I was more excited than my kids!
As we only had two days left we chilled by the pool the next day, whale watched, drank and I read Pilgrim.
Greg and I figured we needed at least one date night on this trip. We ordered room service for the kids, got a sitter, and headed to my favorite place in all of Cabo. If there is one place you MUST go to out of all the places I listed – go to Flora's Field Kitchen. If I could blink my eyes and be somewhere tomorrow it would be Bankie Banks or Flora's.
The ride to Flora's is a good thirty minutes from Cabo San Lucas. It is on the San Jose part of town. Don't complain, it's worth it. I promise. It is a little confusing to find it so if the navigation makes you get off early, do not listen to it. You will be going the back way on a wild goose chase. You will get there but try to take the route that keeps you on the corridor the longest. I really suggest you taking a taxi but if you must drive
Please follow these directions:
You will pull up to this beauty!
Flora's Kitchen is set on a ten-acre organic farm in the foothills of the Sierra de la Laguna Mountains in San Jose del Cabo, Mexico. For over 10 years they have been farming without the use of pesticides or genetically modified seeds. All of their food is handmade from their organic farm. Please read about their farm, it is so special.
Definitely check out the Farm Bar before you sit down for dinner, their cocktails are exquisite!
Greg ordered the "Farmarita" which was the winner! (made with carrot juice)
I ordered the pink grapefruit cocktail
After our cocktails at the bar we were seated in their beautiful open dining room
The menu is outrageous. Everything looks better than the next. They have this ridiculous wood burning oven that makes you want to order pizza even though you don't want to order the pizza if you know what I mean. We ordered it.
Look at the pizza menu!
As for the regular menu:
We shared a beet appetizer and the Broccoli Rabe Fettucine. We also ordered the chop to share but we were so stuffed we cancelled it. The pizza is filling for 2 people! The food is amazing. While we dined, there was a live band playing that was phenomenal. They played everything from Journey to Jerry Garcia.  People were dancing, eating, and drinking. Flora's is a 10! HANDS DOWN!
Flora's also has a grocery where they sell all the produce they grow from their farm:
If you are thinking about having a destination wedding, this would be my place! You won't even believe it until you see it.
The last day of vacation is always so mixed.  I was partly ready but partly sad to go. I knew I had to pack but I also knew I was going home to the winter from hell so I wanted to soak up as much sun as possible. We went to the beach and had lunch at The Office. It's a great, casual beach restaurant.
They make this shrimp salad inside of an avocado that is amazing.
The ONLY thing I do not like about the beach are the vendors who walk around trying to sell you shit. They are persistent and ask you 300 times if you want to buy a bracelet with your name on it. Luckily the restaurants will not allow them to walk up to your table so you can actually enjoy your lunch.
The Office also owns an upscale restaurant called Edith's that is lovely!! Greg and I have been eating there for years. We skipped it this year though because we could only fit so much in and we didn't want to leave the kids two nights with a sitter. (Edith's is more a date night restaurant than a family restaurant).
Our last night is a family tradition. One of the prettiest restaurants in all of Cabo is Hacienda Cocina.  Set on Medano beach, it is casual beachfront dining for an elegant, laid back experience. There is nothing not to like there. It's beautiful.
By day 8 I was at the point where a salad for dinner will suffice. But the food is so good at Hacienda I tried to enjoy every bite.
This grilled octopus dish was yummers.
You must make room at the end for their signature churros! We fought over who could have the last one!
The kids had the best trip. They were definitely ready to come home…
Three hundred meals, tons of sun and fun, it was time to say goodbye! At least until next year!!
A few call outs I didn't mention but are worth visiting:
Mi Cocina

(family)

Agua Bar a

t Palmilla (date night)

Chamuyo

(if you are a steak lover)

Playa Chileno

(amazing beach away from the tourists and the best place to snorkel!)

The marina has a ton of restaurants. My favorite one is still Baja Cantina. 

El Squid Roe is where you will find all of the spring breakers doing shots as whistles are blown. 

The Nowhere Bar is more tame than squid roe but great music and a lot of fun. (I much prefer Nowhere Bar to Squid Roe)
A few things to know:
about 13 pesos = $1

Sunscreen is a must!! Apply every 2 hours. 

There is room to haggle with tours and souvenirs, but that's about it. Be sure to be street smart about what goods and services should cost because on occasion you may be getting the "gringo" price. Obviously do not negotiate your dinner bill! 

Besides the activities I mentioned, Cabo has incredible golf, fishing, surfing, horseback riding, parasailing, just to name a few! It is a world of activities. 
If you are planning a trip to Cabo, email me and I will gladly help.
Hasta Luego!