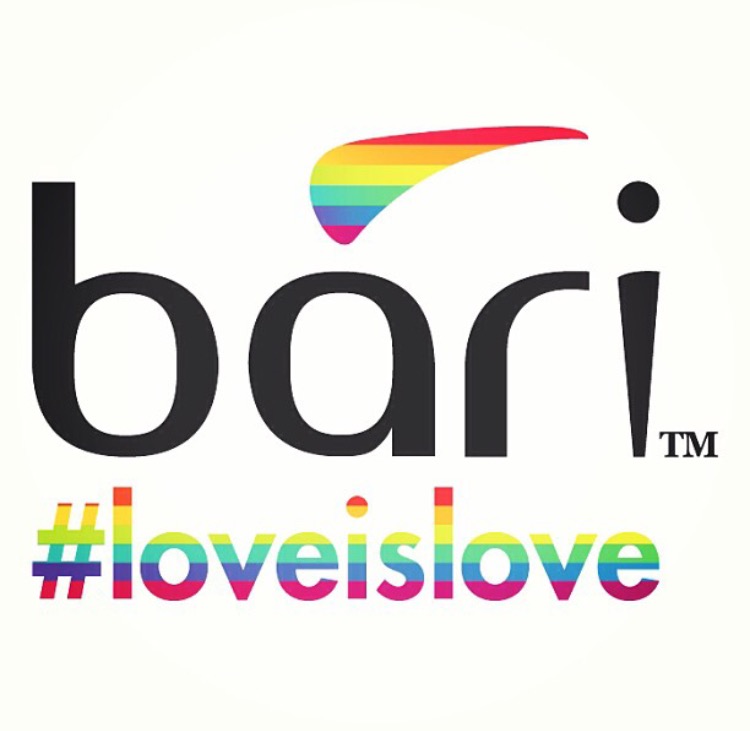 When I first heard of Bari, I thought people were talking about a certain type of Barre class. Actually no. Bari is named after an indigenous tribe in Venezuela that embodies a family like community-centric culture. When you become part of Bari, you understand what I am talking about. It is a family in the truest sense.
I really had no idea what I was walking into when I signed up for a class in November. I was told I had to take a prerequisite class  – Barione-  before I could move on to the regular classes – bounce, micro or macro classes. So I signed up for Barione, threw on some leggings and showed up in Summit ten minutes early to fill out some forms. I was given a heart rate monitor and directed into a room where I would be working out for the next hour.
The class is divided into 3 parts –
Floor Cardio – a mix between an 80's Jane Fonda workout and Zumba
Muscle Sculpting – the use of dumb bells and resistance straps that hang from the ceiling
Trampoline – bouncing on a Jumpsport Fitness Trampoline for a high-cardio, adrenaline pumping workout
The combination of these three elements, I have to tell you, creates the most intense all body workout. We started on the floor with a two-minute stretch routine and then began a coordinated dance routine. Don't worry if you are not coordinated, after a few minutes, you will get the hang of it.  Like I said,  it is a little Richard Simmons
but definitely updated with better music, lulus and a little Zumba
The muscle toning is intense. We worked every inch of our arms from biceps to triceps. I LOVE the resistance bands. You have the option of changing the resistance in order to make it harder or easier.
and finally Bounce. MY FAVORITE!! This is as fun and calorie burning as it gets! Coordination definitely plays a part here but after one or two classes you will be a pro.
I left there SWEATING! I found out after the class I could sign up for one of the below classes:
Here is a little intro video Hip New Jersey put together when I took my first Bari Class:
I loved the class so much I decided to buy a package for December and invite some of my friends and Lulu followers to a class!
Claudia kicked ass and our ass! We had a TON of fun!
My favorite class is the Saturday morning 90 minute torture (ha not really) session. I take a 30 minute bounce class followed by a 60 minute micro class. As intensive as it is, it is the best calorie burn!! There is not a part of your body you do not workout. Maybe I am psychotic, but I LOVE LOVE it!!! It's that feeling when you walk out of your favorite class and you feel like you can conquer the world.
I am a Bari convert! I love it so much I have named it as the best overall workout in 2014!
I promise you will leave this class with that feeling of "WOW, I JUST HAD A CRAZY WORKOUT."
Bari is offering a few options to all of my lulu readers!!!
1. Take a FREE barione class – code is barionelululattes
2. 20% off a package – code is lululattesbari20 
 3. $30 off any of the failproof2015 tiers – code is failprooflululattes
Bari Studio. Located in : Summit, NJ. NewYork, NY. Newport Beach, CA.