Lulu's Clean Eating Thanksgiving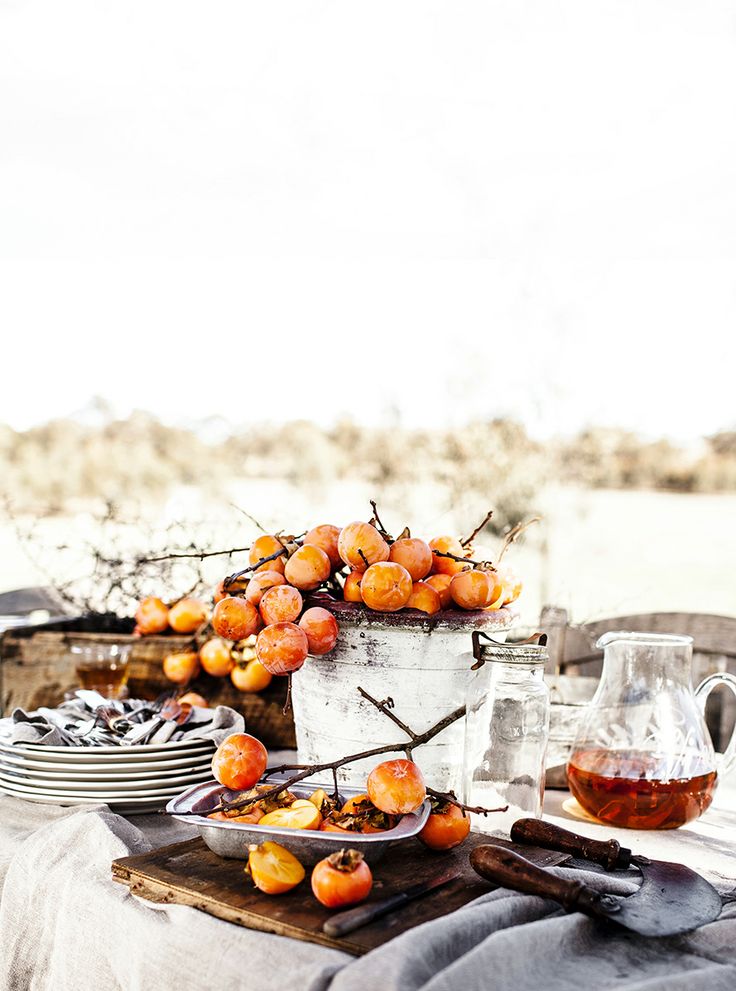 I still can't believe it is November. What I can't believe even more is that is almost Thanksgiving. It just so happens Thanksgiving is the one holiday I enjoy hosting. I am not stuck with matzoh balls, gefilite fish and brisket. I can really go all out and create a healthy, delicious dinner that leaves everyone feeling full but not stuffed like a turkey. I always feel the success of my Thanksgiving dinners result in a family member or friend asking for one of the recipes. Because I have been hosting these 21 Day Fix Challenge Groups the past few months,  I knew I would be creating a menu for my November group. I figured I would share it with everyone so maybe you can adopt one or two or ALL of these recipes into your Thanksgiving this year. As a way of giving thanks to all of my followers…here is my healthy gift of recipes!
Many of the recipes below are adapted works of art from various recipe books throughout the years. Scroll through them first and then decide what you want to make. Because butternut Squash is used in a few recipes you just need to figure out which one looks more appetizing to you and roll with that choice.
Let's start at the first course.
Soup.
This was a huge hit in my group so I know  it is a crowd pleaser!
Butternut Squash Soup
*This recipe was adapted from a Washington Post article several years back. I simplified it allowing you not have to cook squash for an hour before you actually begin!
INGREDIENTS
2 1/2 pounds butternut squash (I buy the diced version)
1 tablespoon EVOO (extra virgin olive oil)
1 large shallot, diced
1/2 teaspoon sea salt
1/4 teaspoon freshly ground black pepper
2 cups no-salt added chicken or veg broth
1/2 cup unsweetened plain almond, soy or rice milk (optional for added creaminess)
2 cloves garlic put through a garlic press (invest in this!)
1/8 teaspoon allspice
1/8 teaspoon nutmeg
DIRECTIONS
Heat the 1 tablespoon of oil in a large pot over medium heat. Add the shallot, salt & pepper and cook for a few minutes, stirring frequently until the shallot softens.
Add the butternut squash and saute.
Add the chicken/veg broth and almond/soy/rice milk (if using) and simmer for 20 minutes
Add the garlic, allspice and nutmeg.
Remove the pot from the heat and allow the soup to cool.
Transfer the soup to a food processor or blender and puree until smooth
Serve immediately or the soup may be covered and refrigerated up to 2 days in advance. Reheat before serving.
Serves 4-6
Lots of sides!
Brussel Sprout Slaw
Several years ago I was in Williams-Sonoma looking for some kitchen utensil I didn't own and I came across this little Thanksgiving recipe book they were handing out for the holiday. I browsed through it and stopped when I saw this brussel sprout slaw. It looked delicious! I decided to give it a whirl and it just so happens it was gobbled up in minutes. This is a great recipe to have for any time of the year!
INGREDIENTS
1/2 cup pecan halves

1 1/2 tsp. plus 1/4 cup extra virgin olive oil

1/4 tsp. kosher salt, plus more, to taste

1 tsp. sugar

Pinch of cayenne pepper

2 lb. brussels sprouts, trimmed and fibrous stems removed

1 small head radicchio, quartered and cored (can also use red cabbage)

2 Tbs. cider vinegar

1 Tbs. fresh lemon juice

2 Tbs. whole-grain mustard

3 Tbs. maple syrup

Freshly ground black pepper, to taste
DIRECTIONS
Preheat an oven to 350°F.

In a small bowl, combine the pecans, the 1 1/2 tsp. olive oil, the 1/4 tsp. salt, the sugar and cayenne and stir to coat evenly. Transfer to a baking sheet and toast in the oven until browned, 10 to 12 minutes. Let cool.
Using the grater attachment of a food processor, shred the brussels sprouts and radicchio. Transfer to a large bowl and stir to combine.
In a small bowl, whisk together the vinegar, lemon juice, mustard and maple syrup. Slowly whisk in the 1/4 cup olive oil and season with salt and black pepper.
Add half of the dressing to the brussels sprout-radicchio mixture and toss well to combine, adding more dressing as needed. Let stand for 15 minutes to slightly wilt the brussels sprouts. Top with the pecans and serve immediately.
Serves 6 to 8.
 Butternut Squash and Kale Quinoa Stuffing
I am not a fan of stuffing at all. Traditional stuffing is typically loaded with sodium, butter and refined grains. I had been searching for a better way to make it and came across this quinoa version! Much healthier and yummier! If you do not want to go the healthy route – this is Greg's favorite stuffing recipe. I must admit it is out of this world.
INGREDIENTS
1 1/2 cups quinoa (I like a mixture of red and white quinoa for color)

1 bay leaf

1 medium butternut squash, peeled and cut into 1/2 inch cubes

1 tablespoon coconut oil, melted

1 tablespoon organic cane sugar

1 tablespoon olive oil

2 ribs celery, diced

2 medium leeks, washed and chopped

1 teaspoon fresh garlic, minced

3 ounces curly kale, chopped

1 cup dried cranberries

1/4 cup fresh parsley, chopped

1 – 2 teaspoons fresh sage or thyme, finely chopped

salt and pepper, to taste

1/3 cup chopped walnuts, optional
*see notes below for substitution ideas
DIRECTIONS
Prepare the quinoa according to package instructions, substituting chicken or vegetable broth for the liquid called for in the instructions and adding the bay leaf to the pot with the liquid prior to cooking. Discard the bay leaf after cooking.

Preheat oven to 400 degrees  and adjust rack to middle position.

Toss squash with coconut oil, whole cane sugar, and salt. Spread the pieces evenly in a baking dish and cover with foil. Roast for 15 minutes, remove foil and then roast for an additional 20 minutes, until edges are golden brown. Remove from oven and set aside.

Meanwhile, in a medium to large cast iron skillet or saute pan add the olive oil and heat over medium heat. Add the celery and saute for 2 – 3 minutes, until slightly tender. Add the leeks and saute an additional 2 – 3 minutes, until the leeks and celery are tender and fragrant. Add the garlic and saute 1 minute more.

Reduce the heat to low. Add the chopped kale and saute over low heat just until the kale has wilted.

In a large bowl, combine the cooked quinoa, vegetables from the saute pan, cranberries, fresh parsley and your choice of thyme or sage. Stir until combined. Season to taste with salt and pepper.

Just before serving, top with 1/3 cup of chopped walnuts, if desired.
*A few notes here:
If assembling in advance, heat just until hot prior to serving. Just make sure to use an oven safe dish and cover the stuffing with foil to preserve moisture.

Substitution or addition ideas include sweet potatoes instead of butternut squash, swiss chard or spinach instead of kale, yellow onion instead of leeks, and dried cherries, apricot, or diced apples (dried or fresh) instead of cranberries, wild rice blend instead of quinoa. You can also add chicken/turkey sausage. The options are limitless!
GREEN BEANS AND CARAMELIZED SHALLOTS
Hands down the perfect green bean recipe to compliment your Thanksgiving meal.
INGREDIENTS
3 tbsp. olive oil, divided
8 shallots, halved and thinly sliced
2 lbs. fresh green beans, trimmed
salt + pepper to taste
DIRECTIONS
Heat 1 tablespoon of oil in a large skillet over low heat.
Add shallots and a pinch of salt. Cook until caramelized, stirring occasionally at first and more frequently as shallots begin to brown. Depending on your stove, this could take between a half an hour to a little over an hour.
Preheat oven to 400 degrees.
Toss green beans with olive oil, salt, and pepper on a rimmed baking sheet. Bake for 10-15 minutes, or until tender and just beginning to brown. Transfer to serving dish and top with shallots.
CLEAN CORN BREAD
My favorite "unhealthy" corn bread I wrote about last Thanksgiving which is probably the best corn bread you will ever eat. You have the option to make that…recipe here "My Favorite Corn bread"
OR the healthy version from the Gracious Pantry:
This recipe makes approx 15 pieces. You need to use a 9×5 pan.
*Use organic corn products to avoid GMO corn.
INGREDIENTS
1 cup plain yellow corn meal
1 cup corn flour
1/2 cup whole wheat pastry flour
1 teaspoon baking soda
2 teaspoons cream of tartar
1/2 teaspoon salt
4 tablespoons honey
1 cup non-fat, plain Greek yogurt
1/2 cup plain, unsweetened soy milk
2 whole eggs
1 tablespoon olive oil
1 cup frozen corn, no sugar added
DIRECTIONS
Preheat oven to 425 degrees.
In a large mixing bowl, mix your dry ingredient together with a whisk.
In a separate large mixing bowl, mix wet ingredients, including the frozen corn.
Fold the wet ingredients into the dry ingredients until just barely blended. Lumps are okay. Don't over mix.
Scrap your batter into your baking dish and bake for 15 -20 minutes. If you think you need longer than 15 minutes, check it every minute thereafter, or you'll end up with burnt corn bread. If you like a lighter color on top, place a sheet of aluminum foil over the top for the last 5 minutes of backing.
Corn bread is done baking when you can poke it with a toothpick and it comes out clean.
Slice into 15 pieces, and serve while it's hot!
The Bird!
GRILLED THANKSGIVING TURKEY 
I am going to step out on a limb here and go a little untraditional. I promise you, you will never have a Thanksgiving Turkey so good as it is on the grill (or a smoker if you go the extra mile). If you are willing to give it a shot, you are in for a treat. Greg is not a fan of using the grill because it definitely is a more work but the end result is paramount. A big shout out to Jessica Blatt for her grilling recipe. The brining is from Alton Brown but the grilling is all Blatt.
Look for a "natural" bird. This basically means that the turkey has not been pretreated with any chemical preservatives or artificial flavorings or colorings, making it a "blank canvas," so to speak, for the addition of flavor. Natural does not mean organic though, if you want an organic, free range, or heritage bird, make sure to look for those labels as well, or ask your butcher.
I'm a huge  fan of brining (the process in which a lean cut of meat (like turkey, chicken breast, or pork) is soaked in a salt water solution to help it retain moisture during cooking). Ever since brining my first turkey, I have never looked back.
INGREDIENTS
1 (14 to 16 pound) natural young turkey
FOR THE BRINE
1 cup kosher salt

1/2 cup light brown sugar

1 gallon vegetable stock

1 tablespoon black peppercorns

1 1/2 teaspoons allspice berries

1 1/2 teaspoons chopped candied ginger

1 gallon heavily iced water
FOR THE AROMATICS
1 red apple, sliced

1/2 onion, sliced

1 cinnamon stick

1 cup water

4 sprigs rosemary

6 leaves sage

Canola oil
DIRECTIONS
2 to 3 days before grilling:
Begin thawing the turkey in the refrigerator or in a cooler kept at 38 degrees F.
Combine the vegetable stock, salt, brown sugar, peppercorns, allspice berries, and candied ginger in a large stockpot over medium-high heat. Stir occasionally to dissolve solids and bring to a boil. Then remove the brine from the heat, cool to room temperature, and refrigerate (or in a large cooler with ice packs and put outside if evening temps are low. It's November…it's pretty cold)
Early on the day or the night before you'd like to eat:
Combine the brine, water and ice in the 5-gallon bucket. Place the thawed turkey (with innards removed) breast side down in brine. If necessary, weigh down the bird to ensure it is fully immersed, cover, and refrigerate or set in cool area for 8 to 16 hours, turning the bird once half way through brining.
If you are looking for crisp skin, experts recommend air drying it in the fridge. If you do not have the space just put it back in the bucket (or cooler)wrapped in towels with ice packs to keep it cool.

Combine the apple, onion, cinnamon stick, and 1 cup of water in a microwave safe dish and microwave on high for 5 minutes.

Add steeped aromatics to the turkey's cavity along with the rosemary and sage.

Also add some sage under the skin on the breast side.

There is no need to butter or oil the skin, the sugar in the brine will make it brown beautifully.
THE GRILL
The bird MUST cook over indirect heat. If the middle element of the grill can be turned off that is perfect. If not, temp should be kept relatively low (325-350) so as not to burn the bird.
Check the bird fairly regularly to turn it, move it around so it doesn't char on the grill. This is where a rotisserie is an amazing investment (just saying).
Wrap the wings in foil if they are getting to crisp.
Go with the 15 minutes/lb for cooking time.
A meat thermometer is key. Meat should read 165 degrees when inserted in thickest part of breast or 175 in thickest part of thigh. REMEMBER – do not touch bone or the reading will be off.
If you reach 158-160, it is OKAY to take the turkey off as it will keep cooking a bit.
If it is done early, DON'T PANIC. The bird needs to rest at least 20 minutes before carving and if it sits on the counter for an hour while the sides are finishing, it will still be GREAT!
ENJOY (love your feedback if you go this route!)
a little dessert…
Flourless Coconut Almond Bars

I am not a pie girl. Don't love it, don't bake it, never order it. The only pie I truly love is key lime and it's only good at Joe Stone Crab in Miami. In addition,  the only I pie I ever buy is from Round Swamp Farm in East Hampton. Therefore, I am skipping the cliche pie on Thanksgiving. However, I always need something sweet after I eat and these bars do perfect justice! Best part – they are clean!
*Adapted from Oregon Cottage 
First Layer:
1/2 c. coconut sugar (or sucanat, or brown sugar)
1/3 c. butter (you can use coconut oil, but you'll need to keep them refrigerated)
1 c. almond meal (or almond flour)
2 Tb. ground flax
Second Layer:
2 eggs
1/2 c. honey
2 Tbsp. almond meal or flour
1 tsp. baking powder
1 tsp. vanilla
1/2 tsp. salt
1 c. unsweetened shredded coconut
1/3 c. mini semisweet chocolate chips
Chocolate Drizzle:
1/3 c. dark or semisweet chocolate chips
1 tsp. coconut oil
DIRECTIONS
Makes 24 bars
Heat oven to 350 degrees. Line a 9 x 9-inch square pan with parchment (or foil – you'll need the overhang to remove the bars).
Make the first layer by mixing the sugar and butter until creamy and then adding the almond meal and flax, stirring to combine well. Press into prepared pan and bake for 12 minutes until brown around the edges. Remove from oven.
Meanwhile, prepare the second layer by beating the eggs in a medium bowl. Add all the remaining second layer ingredients, mixing well and pour onto the partially baked first layer.
Bake for 20 minutes more, or until golden brown. Cool completely on a wire rack before cutting into 24 bars.
For the drizzle, melt the chocolate chips with the oil and use a spoon to drizzle over the bars evenly (you can do this before cutting or after cutting, up to you).
Hope everyone has an amazing Thanksgiving. I would love feedback if you try any of the recipes. I will share photos on instagram @luluandattes.
xx