This Year's Healthy Rosh Hashanah at the Selling's!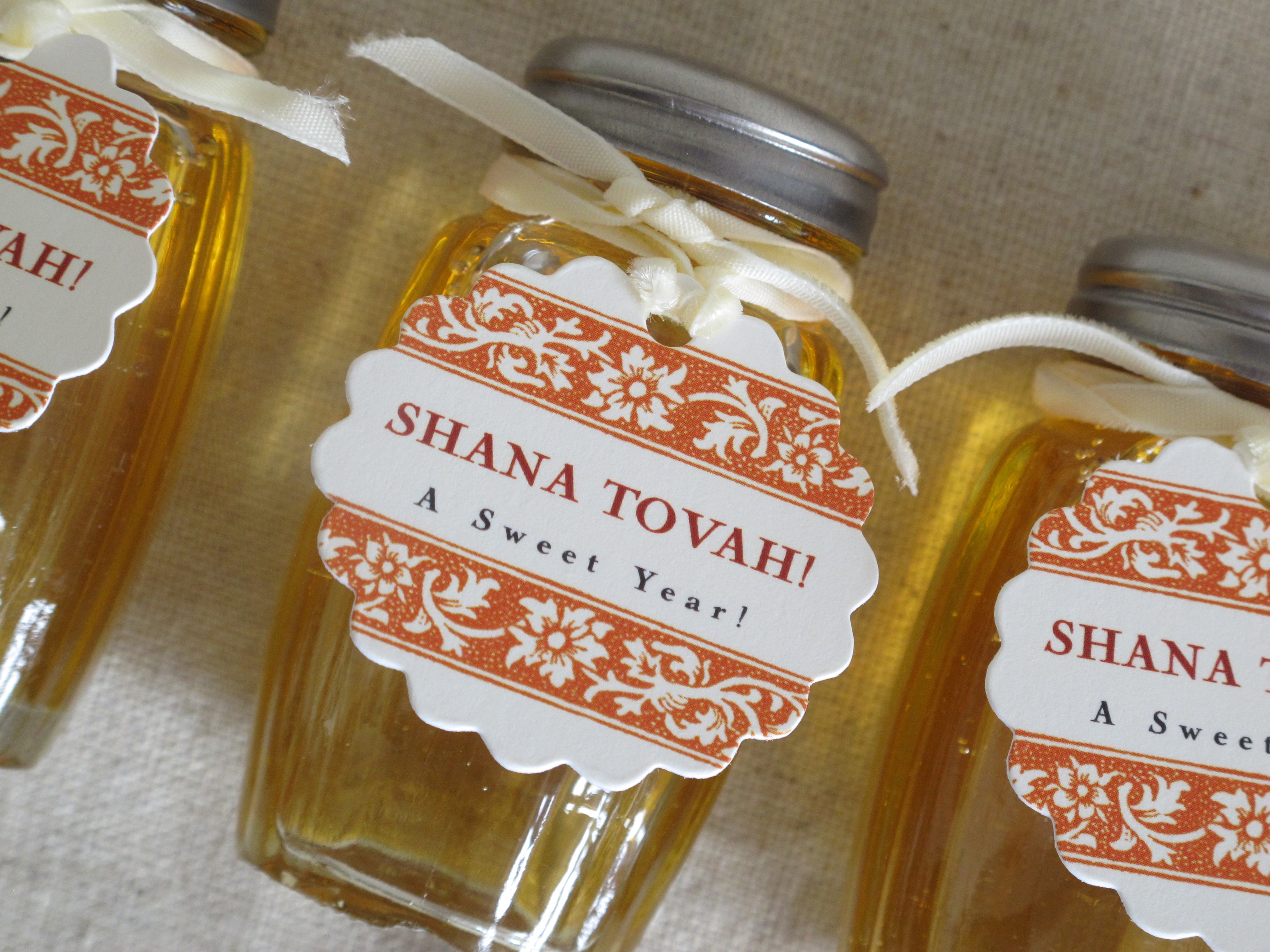 As many of you know I have started 21 Day Challenge groups which I am running in a closed Facebook group each month. You can learn more about them this week  after I finish making the youtube video but figured I would share my healthy Rosh Hashanah recipes I am recommending to the group.  I am not so sure my guests love that they are having the "healthy" version of Rosh Hashanah but if I am asked to host the holiday, this is how it goes down in my house…
STARTERS 
POTATO LEEK SOUP
Most people eat Matzah Ball Soup. Yes, there are healthy ways to make Matzah Ball Soup but I am opting out this year. Instead, I am making Potato Leek Vegan Soup. Yup, I am. I am still a Jew.
This serves 4 people. Double or triple depending on your company (adapted from Vegetarian Times)
Ingredients:
1 Tbs. very thinly sliced green onion tops
1 Tbs. vegetable oil (you can swap this out for coconut oil, I do)
1 medium onion, chopped
1 lb. leeks (white and pale green parts), well rinsed and chopped
2 medium russet potatoes, peeled, cut into ½-inch dice
3 to 4 cups vegetable broth
2 tsp. grated fresh ginger
Salt to taste
1 tsp. fresh lemon juice
4 thin lemon slices, seeded
Directions:
 large pot, heat oil over medium heat. Add onion and cook over low heat, stirring occasionally, until golden brown, about 20 minutes. Add leeks, potatoes, 3 cups broth and ginger. Bring to boil. Cover, reduce heat and simmer until potatoes are tender, about 20 minutes. Remove from heat; let mixture cool slightly, about 10 minutes.
Using slotted spoon, transfer all solids in saucepan to food processor. Process until very smooth, stopping to scrape down side of work bowl as necessary. With machine running, gradually add liquid in pan to processor. Return soup to saucepan. Bring to simmer, adding remaining broth for desired consistency. Season with salt and stir in lemon juice.
Ladle into bowls. Garnish each with lemon slices and green onions if desired.
GLUTEN FREE GEFILTE FISH
If you have the balls to make this dish, go you! It's actually easier than you think…. This is Elana's Pantry's recipe. I could never think of this on my own
Makes about 24-26 balls. They are light and airy!!
Ingredients:
1 pound halibut fillets, skinned and boned
½ pound salmon fillets, skinned and boned
2 tablespoons olive oil
1 large onion, diced
2 large eggs
1 teaspoon celtic sea salt
1 teaspoon ground black pepper
1 tablespoon honey
1 tablespoon lemon juice, freshly squeezed
¼ cup fresh dill, finely chopped
1 cup grated carrots
½ cup parsley, finely chopped
Directions:
Cut the fish into large chunks and place in a food processor
Pulse until finely ground; do not puree
Heat oil in a large frying pan
Saute onion over medium-low heat until soft and transparent, cool for 10 minutes
Pulse onions, eggs, salt, pepper, honey and lemon juice into fish mixture
Pulse in dill, carrots and parsley
Refrigerate mixture for 3 hours
Heat a large pot of water and bring to a boil
Shape fish mixture into 1 ½ inch balls
Drop balls into water and cook for 15-20 minutes until cooked through
Place balls in a 9 x 13 inch baking dish and refrigerate to cool
Serve with Horseradish Sauce and garnish with fresh sprigs of parsley
MAIN DISH
BRISKET
This is something I have to make. I am famous for my crockpot brisket so here is the recipe that I posted last year….
To the girls in the group – I will post some alternatives in case this is not cutting it for you!
Ingredients:
4 lb brisket, trim the fat
1 package onion soup dry mix
1 can beer
1 jar of black currant jelly
1 jar of Heinz chili sauce *
Adolf's meat tenderizer
*If you want to go the healthy way and make real Chili Sauce, here is a great way (I use Heinz because it seems to taste the best!)
1 

cup

 

tomato sauce ( OR 3/8 cup tomato paste + 1/2 cup water = 1 cup of tomato sauce)

1/4

 

cup

 

brown sugar

2 

tablespoons

 

vinegar

1/4

 

teaspoon

 

cinnamon

1 

dash

 

ground cloves

1 

dash

 

allspice
Mix together. This makes 1 cup.
Directions:
Trim fat from brisket…stab both sides several times with a fork and sprinkle both sides with Adolf's meat tenderizer
In a separate bowl, mix onion soup mix, beer, jelly and chili sauce
Place brisket in crock pot…cover it with the wet ingredient mixture
Cook on low for 8 hours, check halfway through cook time to make sure you have enough liquid to keep the brisket moist
SIDE DISHES
QUINOA  AND POMEGRANATE SALAD
Serves 6-8. I am definitely doubling this!
Ingredients:
3 cups cooked Quinoa
1/3 cup toasted pine nuts
1 cup pomegranate arils
3/4 cup dried cranberries
1/4 cup feta crumbles
3-5 basil leaves depending on size, chopped (add more or less to satisfy your taste)
half cup frozen peas and carrots each, or fresh – carrots finely chopped
1 bay leaf
2 tablespoons dried parsley
1 tablespoon Italian seasoning
1 tablespoon poultry seasoning or 1 tablespoon sage (I use sage)
drizzle olive oil to taste
salt and pepper to taste
Directions:
Prepare and cook the quinoa per the directions on the box.You will need about a cup of uncooked quinoa and 2 cups water. The ratio is very similar to rice.

Place bay leaf, dried parsley, Italian seasoning and poultry seasoning to the water. If you are using frozen peas and or carrots, place them in the boiling water, too. Cook until all water has been evaporated and quinoa is soft and ready to eat.

Let cool in a large mixing bowl before adding the remaining ingredients.

After it has cooled, add the remaining ingredients. It really doesn't matter which order they are in – they are all going to be mixed around. Add the pomegranate arils, cranberries, feta, pine nuts, chopped fresh basil leaves, salt and pepper to taste and drizzle in the EVOO for a creamy texture and taste!

Enjoy!
GARLIC MASHED CAULIFLOWER 
Easy and DELICIOUS!!!!!!! Your guests won't believe you that they are not real mashed potatoes. Since I already put this recipe in our September Challenge group…here is the snapshot. You definitely need to double or triple this recipe. It makes enough for about 3 – 4 people.
DESSERT
PALEO APPLE CRISP
This recipe serves 6.
Ingredients:
6 Granny Smith Apples

½ Lemon

3 ½ T.

Arrowroot Starch

(whole foods)

¼ t. Nutmeg

1 ½ t. Cinnamon

½ C. Honey

Additional 6 t. Honey, for drizzling

2 T. Grass-fed Butter

2 C. Almond Flour
Almond Topping
½ t. Salt

1 t. Cinnamon

8 T. (1 stick) Grass-fed Butter, cold

2 ½ T. Honey
Directions:
Preheat the oven to 350 degrees. Lightly grease 6 (½ C.) ramekins, place on a baking sheet, and set aside.

Peel and core the apples and cut into a medium dice. Place diced apples in a large mixing bowl and toss with the juice of ½ a lemon.

Sprinkle the arrowroot starch, nutmeg, and cinnamon over the apples and toss well to coat. Add the ½ C. honey to the apples and toss to coat.

Divide the apple mixture between prepared ramekins, packing the apples down as needed. Place 1 teaspoon of butter on top of each apple filled dish and top each teaspoon of butter with 1 teaspoon of honey.

Bake in preheated oven for 32 minutes.

While the apples are baking, prepare the almond topping:

Place the almond flour, salt, and cinnamon in a mixing bowl and stir to combine. Cut the cold butter into very small cubes and add to almond flour. Cut the butter cubes into flour until they resemble coarse crumbs. Drizzle the 2 ½ T. of honey over the mixture and work it in with your fingers. Mixture should form very large clumps.

When the apples have baked for about 32 minutes, remove them from the oven and divide the almond mixture evenly over the tops of each ramekin.

Place the dishes back in the oven on the top rack and bake for an additional 10-12 minutes, or until the topping starts to turn lightly brown and the filling is bubbling.

Serve with a vanilla coconut milk ice cream.
HONEY CAKE
This recipe serves 10-12. adapted from Bruner.
Ingredients:
1¾ cups gluten-free flour 

⅓ cup coconut sugar

1 tsp baking powder

½ tsp baking soda

½ tsp cinnamon

⅛ tsp cloves

¼ tsp salt

½ cup unsweetened applesauce

½ cup plus 1 tbsp raw honey

¼ cup coconut oil

½ tsp 

Dandy Blend

 mixed with ½ cup hot water
Directions:
Preheat the oven to 325 degrees F.

In a large bowl, mix the flour, coconut sugar, baking powder, baking soda, cinnamon, cloves and salt.

In a small pot, gently melt the applesauce, honey and coconut oil. Mix in the Dandy Blend liquid.

Add the wet ingredients to the dry and mix well.

Pour the batter into a greased bundt pan, or a 9-inch cake pan. Bake for 45 minutes, or until the top of the cake is firm, but springy, and a toothpick inserted comes out clean.
Hope everyone has an amazing holiday! HAPPY NEW YEAR!!!! Please share with anyone you think wants to be a little healthier this year!!
xx