It's 3am – August 25th 2014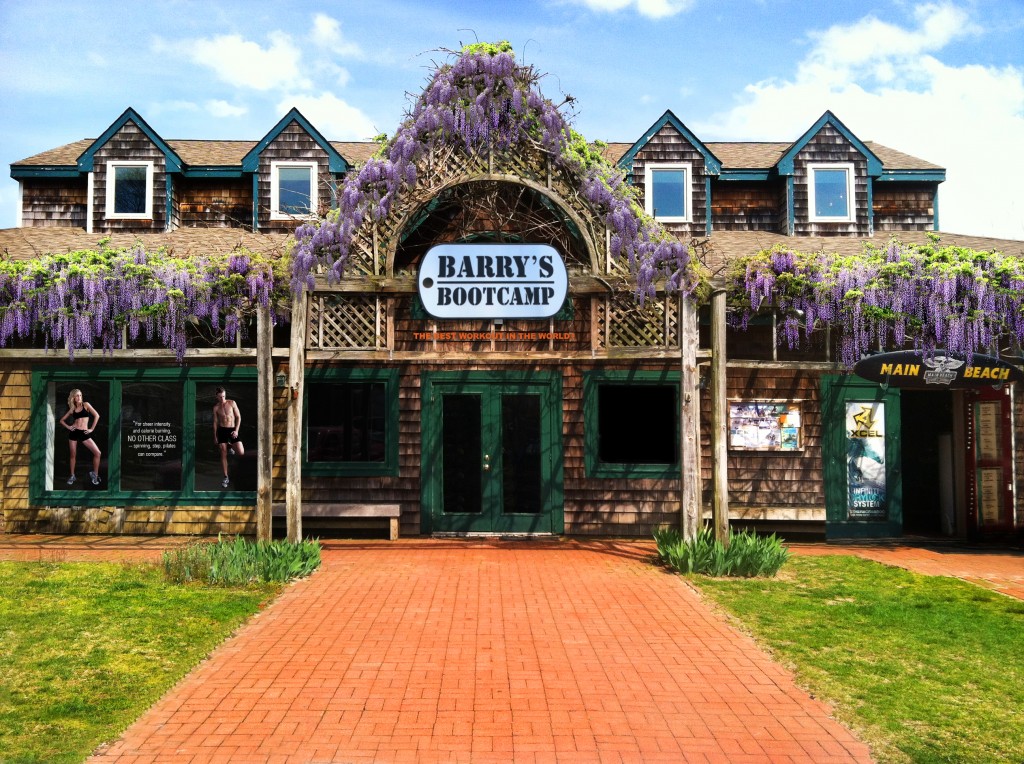 It's 3:18am. I am on vacation. BUT if luck would have it somehow my dog caught kennel cough and he has been up for two nights straight, coughing. It sounds like there is a gorilla in the house. I have NO idea how my kids sleep through it. Greg brought some nifty ear plugs with him which leaves me up staring at the wall. If I go downstairs, all bets are off. The dog will hear me and then I am fucked. Although what I would to do is escape to my car and sleep because I am never sleeping here…
These are my thoughts:
1) On my Barry's Bootcamp tour, went to the Wainscot location yesterday. Miami still kills it even if I was in class with a celebrity or two.  Still up in arms there is no Livingston location. Really, no takers?
2) I have been coming to East Hampton for years. Every single year at least one store closes and one store opens. This year there are a few stores that opened, however the Peloton store is hilarious. I decided to take a trip into town because I was craving Starbucks. As I walked by the new Peloton store, there was a young girl in exercise gear riding a Peloton bike in the window for all of the public to see. After waiting in line twenty minutes for my unsweetened iced green tea, I walked back to my car. I passed the young girl again in the window and she was DRENCHED. Like full red face, sweat everywhere. I think if she wasn't on public display she may have fallen off the bike she was so sweaty. I guess it's a great marketing ploy but I would love to know what are the job requirements.
3) One of my favorite places in all of East Hampton is Round Swamp Farm. You have never had a blueberry muffin until you ate one from there. Their chicken salad is pretty amazing and I hate chicken salad. If I had one call out, just be prepared to walk in there and spend a lot of cash. Nothing has prices. You sort of just guess. There is an itsy bitsy sign near some of the refrigerated foods with pricing but you have to search. Love that I went yesterday,  bought 2 green apples, 2 small containers of chicken salad, 1 tomato, 1 container of chicken, 1 small jar of jam and 4 blueberry muffins and it was $104. That place is a GOLD MINE! But worth it. Every single thing in there is ridiculous.
4) Obsessed with the game Molkky. Could be the greatest lawn/beach game I have played in years. That means a lot because my normal activity on the beach is read, close my eyes, read, close my eyes, eat, and over and over again.
5) How in the world does a dog get croup? Do steam showers work? I need to videotape the noise, you would not believe the noise that is taking place.
6) Can't believe I have to drive to Margate from here. May take me 7 hours. But will be worth it for my tomato salad at Steve and Cookies.
7) Why do men wear toupees? I promise you, we ALL know you are wearing one. This guy walked into Citto Nuova and was wearing the WORST hair piece ever.  I wanted to walk over to him and tell him to get rid of it. Dude, just accept it. You are going bald. No matter what fake hair you decide to put on your head , it will look worse than your bald head. My step grandfather used to wear a toupee and it was god awful. Please do not invest in them.
8) Pretty psyched I have 83 people in my 21 Day Fix Group even if some are just lurking around. I cannot wait to start. Just can't decide if I should make the group closed or secret. Do they care?
9) I think Liev Schreiber is the hottest guy on TV. Like not normal. Kind of jealous of Naomi Watts…
10) Just found out The Killing is back on Netflix. I need to watch the new series stat.
11) Katie Perry's outfit at the VMA's was VILE and Taylor Swift annoys the shit out of me. No idea why but she does…
12) My kids play this game every time we come out East  and I always forget about it until we arrive. It is called Jeep vs. Range Rover. It is so obnoxious that I only allow them to play in the car. If you heard them,  you would think I was raising the most spoiled kids in the world. Because every five seconds it's "look there's a black RR, there's a white one, there's a silver one, etc." Right now the score is 63-64 Range Rover. I am sure you figured out the game. I keep telling them that Punch buggy is a much better game.
13) Okay I am going to try to figure out a way to sleep, does anyone out here have an extra room? PLEASE?!
xx