Concert Tee's Revolutionized!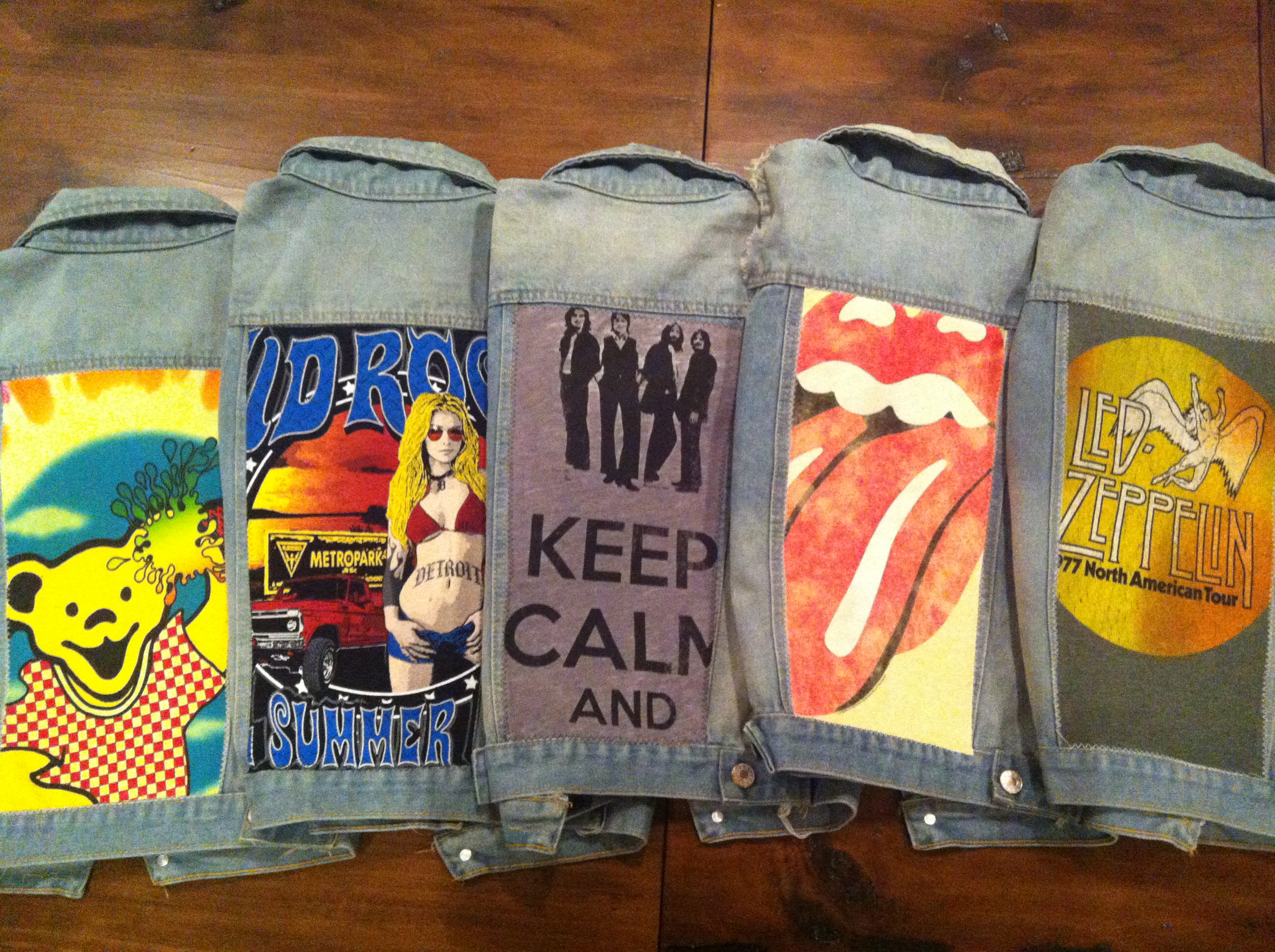 The first concert my parents took me to was in 1985. It was Madonna's, "The Virgin Tour."
It was so big, the concert made the big 3 News Channels in Philly.  My favorite part of  one the news reports was the "look-a likes". My 10-year old body is somewhere in that mix and I could be any one of those girls. My hair style was the same, my clothes were the same and my jewelry was the same. All I wanted to be was Madonna.
Madonna changed my life. Although my love for music started at a very, very young age (probably as an infant), Madonna, to me, was the whole package.   Her music was groundbreaking and catchy. I loved that she was controversial, sexy , extremely talented and I loved that she believed in who she was and did her thing (and I know she still does today). We forget sometimes about how incredible she was but I remember because that concert had a MAJOR impact on me. Even if I was only 10.
The only memorabilia I had from that concert was a Like a Virgin T-Shirt. My first concert tee.
After that it was New Kids on the Block, Depeche Mode, The Cure, The Dead, Neil Young, Dave Matthews, U2, Phish, etc. Some people collected their ticket stubs from each concert. I collected concert tees. I had an entire drawer full of just concert tees. I am KICKING myself today because when I left the city to move to the 'burb's, I gave them all away . What was I thinking? I still don't know!
A few months ago, I reconnected with a good friend, Jen, I hadn't seen since Syracuse. We reconnected on Facebook because she moved to Chicago and we caught up. I found out she started this amazing vintage tee company and I had to write about it!
Jen is the mother of 3 girls who decided after her daughter came home with a boring camp T-shirt, it needed some pizazz! She turned her daughter's t-shirt into the cutest damn tank you have ever seen!
All of her daughter's friends begged to know where she got it..and so Tee2you was born!
Jen's favorite thing to do is to take vintage concert tee's that have been hanging out in your drawer for a decade or maybe less and turn them into something like this:
How awesome is the guitar strap detail on the bottom of the tee?
I love the hoodies!!!
Tee2you also makes Toddler Cover-ups and Adult ones too!
For back-to-school this year, Tee2you has launched their new flannels and backpacks! Plus how great are their jean jackets?
and messenger bags too!
I think what drew me to Tee2you is all of the merchandise brings me back to my favorite music and memories of so many concerts I attended throughout my life. Plus everything is SUPER CUTE!!!
Tee2you is available in the following stores:
25Park
New York City and Hamptons Locations
212-585-2525
Gold Coast Kids/RAGS Boutique
Jericho, New York
516-931-3626
Down 2 Earth Kids/First Impressions
Lafayette Hill, PA
610-941-3336
Kidcessories
Huntington, New York
631-423-8444
My Kids Korner
Narberth, PA
610-668-6404
Just Between Friends
Deerfield, Illinois
847-914-0400
Peek-A-Boutique
Northbrook, Illinois
847-272-7133
Such A Deal
Northbrook, Illinois
847-564-8070
Jelli Goods
Deerfield, IL
847-948-8722
Hot Tots
Livingston, NJ
917-710-6023
or by appointment
* Other locations coming soon!
All merchandise ranges from $65-$120
Don't you love this company? Have a t-shirt laying around? Jen can turn it into something special!!!