It's almost time! Bathing Suit Season…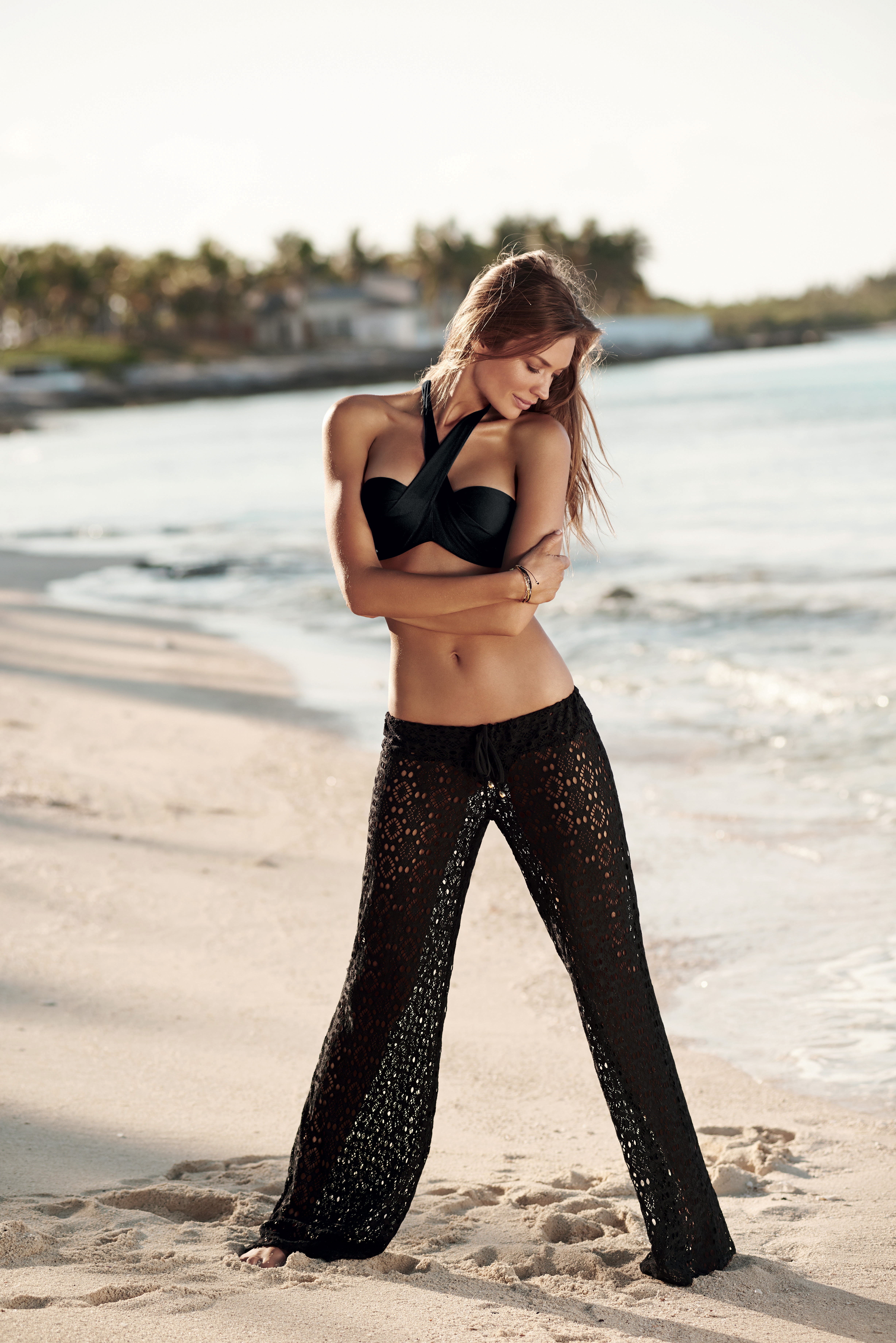 I have the worst time buying bathing suits. Not only because I HATE trying them on but I also find it impossible to find a bathing suit that fits right. Either my tush is hanging out the back or my boobs are not big enough to fit in the top, etc. Just a mess. I only wish my tush was this perfect!
Since it is not, I cannot shop in the Brazilian section of the bathing suit store. Whenever I shop for suits, I normally end up at Everything But Water in the Short Hills Mall, that is until I heard that Great Shapes opened in Livingston. YES!  I don't have to schlep to the mall and deal with parking.  But do they have the suits I want? OH YES THEY DO!  Wait until you see the lines they carry! When I first heard that Great Shapes opened in Livingston (originally the Helen Hirsh store, Great Shapes purchased Helen Hirsh 12 years ago), my initial response was, am I walking into my grandmother's store? Not exactly. Yes, they definitely have some missy styles however they have updated and expanded their store into a gorgeous, new beach inspired boutique at 20 East Mount Pleasant Avenue (next to Jay's Shoe Box). Great Shapes also has 4 other locations in Long Island and Westchester. I love that they focus on fit and  have in-store fit experts that work one-on-one with a customer to translate their requests into the perfect suit for your body. They offer such an extensive selection of mix and match separates, one-pieces, tankinis and cup-sized swimwear, they are able to provide a suit for every customer.
I did a walk through of the store and found so many suits I loved plus incredible coverups! Here are some of my faves! (I looked for professional pictures of the suits because there was NO SHOT I would be posting a picture of myself in a bathing suit and you can never tell what a bathing suit looks like on a hanger).  They carry over 80 brands of suits so I thought I would include just a few:
PilyQ:
Trina Turk:
or the coverup!
I LOVE this line from Australia, Jets by Jessika Allen!! Most amazing fit! This suit is perfect for B/C cup!
Another Australian line, Seafolly, makes this Goddess suit that has the best fit!! This is perfect for women with small OR  larger size breasts and looks A-mazing! Comes in a million colors! (I own it in navy):
I think this suit by L*Space  is gorgeous, flattering and could be worn by any type of body!
and look at the back of this other L*Space suit!! GORGEOUS!
Great Shapes also added these two perfect suits for all of your daughters who are going to camp and need a one-piece suit. These are it!
Great Shapes is having their official grand opening party this Thursday, May 15th from 4-8pm.  The Livingston Mayor will be doing a ribbon-cutting at 4 – followed by a great evening of VIP discounts, giveaways and cocktail & hors d'oeuvres.  All swimsuits will be 25% off for the event.  That is a crazy discount! Perfect evening to purchase a suit for Memorial Day weekend!
I hope everyone can make it. I am so excited Great Shapes opened in Livingston. If you have been procrastinating your swimwear shopping this summer, let the well-trained staff at Great Shapes guide you through the extensive selection of swimwear, coverups and casual resortwear!
Great Shapes, 20 E. Mt. Pleasant Avenue, Livingston NJ 07039. (973) 736-4484
Hours: Mon-Sat 10-6pm, Sun 11-5pm