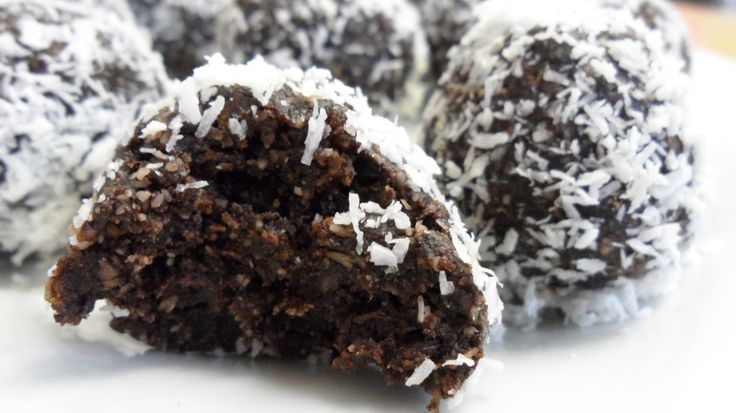 Everyday 3pm I fall apart. I have a healthy breakfast, healthy snack, healthy lunch and then 3:00pm rolls around and I'm off the wagon, completely. Every. Single. Day. It's true. I have tried shakes, veggies with hummus, veggies with guac, but I still crave more. The Kale & Co detox I just did recently came with these protein balls that were delicious and filling!! I decided it was time to make my own. I thought I would share my favorite ones! Hope you like them…
Ingredients
1/4 cup raw cacao power

3/4 cup raw walnuts

1/4 cup raw almonds 

2 cups Medjool dates (pitted)

1 cup shredded coconut

1 tablespoon organic coconut oil (melted)

1/4 to 1/2 teaspoon organic pure vanilla extract

1/4 teaspoon pumpkin pie spice or 1/2 tsp cinnamon (I use cinnamon but the people LOVE pumpkin)
Directions
Soak the Medjool dates for a couple hours to soften.

If you like coconut, have extra to roll balls in. If not, put aside some of the cup listed.
Combine everything in a food processor or Vitamix and process all together. If necessary, add a little more coconut oil if necessary but do not add too much- just enough to be able to roll balls. The coconut oil will set when in freezer.
Roll into balls and roll again in shredded coconut. Let them set up in the freezer for 15-20 minutes. Refrigerate after that.
That's it!! Enjoy!! Off to Joey's class….
By the way, I am doing an event at Ignite on May 27th! Save the date!! Will explain more in next post!
Please like and share to a friend! These are goodies!!
xx