The Detox of all Detoxes…O M G!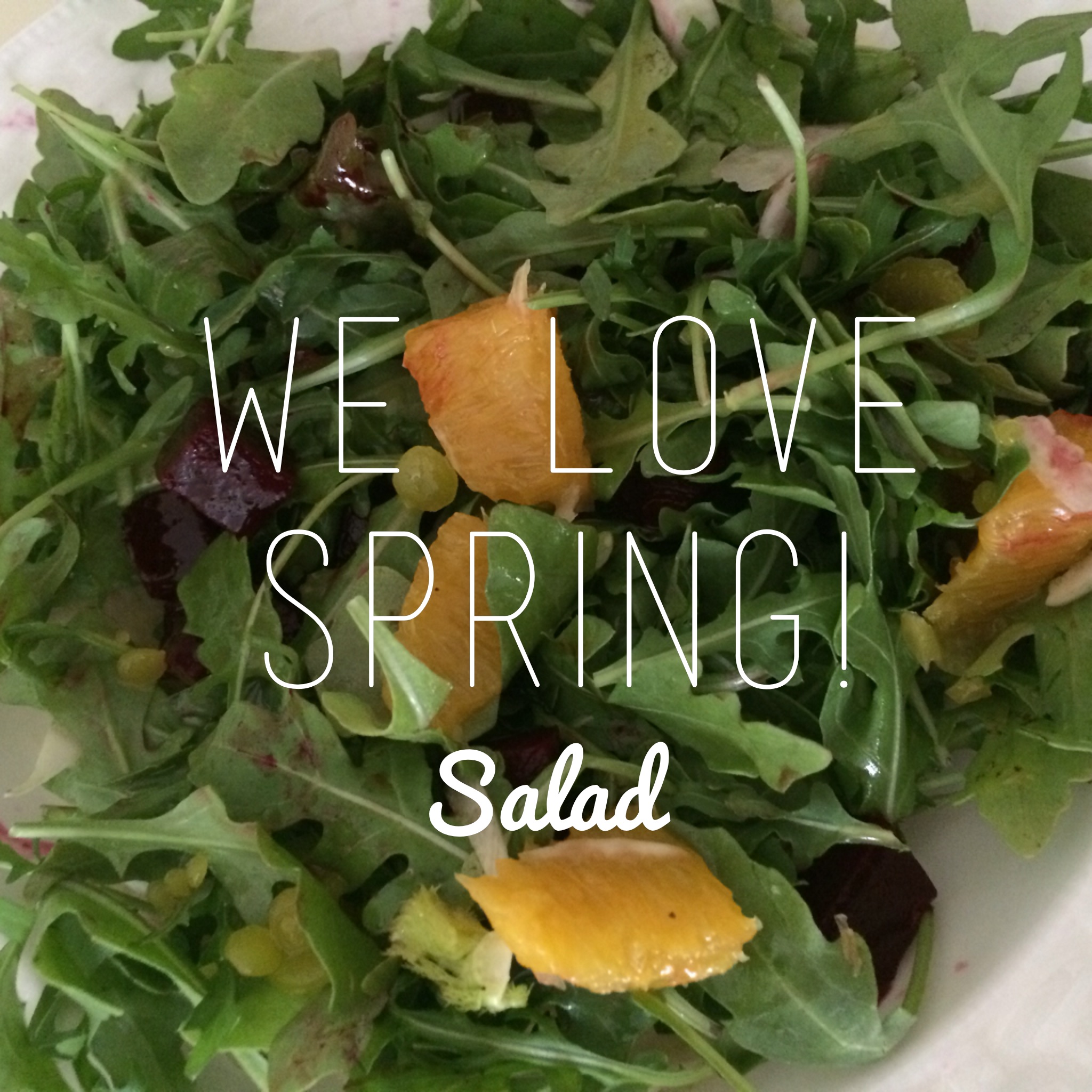 After Passover and Spring Break I needed a detox. I didn't want to do a juice cleanse because I like to eat and I needed something that was portable, manageable, easy and delicious. I did some research and came across Kale & Co. Before I even get into this whole post, I have to tell you that if I could hire a personal chef, Stacey  & Tori of Kale & Co. would be it! Just wait!
So I called Kale & Co to get the details. Basically how it works is this:
They prepare three delicious meals a day that are delivered to your home. Win for me because they are based out of Bergen County and I didn't feel like schlepping to Bergen to pick it up. No idea when I would have found the time. (by the way, they do not only deliver to New Jersey, see below!! YAY) Each meal is prepared with organic and locally sourced ingredients, is free of common allergens and harmful irritants and aids in detoxifying your body. Kale & Co's lifestyle detox program does just that by forgoing powders and supplements and instead providing prepared meals in their 3, 5 and 21 day whole food plans. I am not a fan of any detox that are made with ingredients I have never heard of before.
Stacey, co-founder of Kale & Co and holistic health coach, explained to me that "Most fad diets and cleanses deprive the body, but their plant-based food program stimulates the body's natural detoxification process while filling you with vital nutrients, making you feel satisfied, healthier and happier!
Kale & Co provides three complete meals a day with a snack for each day, each designed to balance metabolism, promote gradual weight loss and give you a more vibrant complexion, as well as improve  your mood and stimulate energy. Stacey told me that the detox program will help alleviate headaches, bloating, irritability and other conditions commonly caused by toxins and food allergies. Using locally sourced or organic ingredients, Kale & Co's. food is free of GMOs, preservatives, artificial ingredients, soy, gluten and animal products. WOW! I asked her how quick I could get it!
I decided to do the 3 day detox (Wednesday, Thursday and Friday), mostly because we had plans Saturday night and I wasn't going to bring my dinner to a restaurant I wanted to write about! I think the next time I do this (there will be MANY MORE NEXT TIMES), I will do Tuesday – Saturday. I like the feeling of detoxing for a week especially now knowing how much I loved the food and how satisfied I felt after eating each meal (they offer the 5 day detox Tuesday – Saturday)
The food was delivered Tuesday night in bag with lots of ice packs and the menu for the three days. I also received an email from Kale & Co with instructions on what to heat and what to eat cold, plus some snack ideas! I placed everything in my fridge and was excited to start the next morning.
Tropical Mueslix
Coconut yogurt, almonds, coconut flakes and fruit
After one bite of this I knew I picked the right detox. OMG! It may look mushy but it was A-mazing. I could eat this for breakfast EVERY SINGLE DAY! 
Day 1 – Lunch
Cauliflower and Carrot Soup &
French Lentil and Avocado Salad
French lentils, arugula, raw vegetables, chickpeas, flax-seed and a basil vinaigrette
Day 1 – Dinner
Moo Shu Vegetables over Brown Rice
Cabbage, mushrooms, carrots, snow pea pods, ginger and garlic

Also incredible! I have to tell you that if I had someone who cooked for me everyday like this I would be the healthiest, happiest eater ever, lol. 
I had some peppermint tea that she sent with the package after dinner Not a fan of peppermint so I changed to chamomile but happy I could have tea.
Day 2
Day 2 – Breakfast
Raw Oatmeal
Organic, gluten-free oats topped with cinnamon and pears
Day 2 – Lunch
Veggie Heaven Soup
A "Creamy" Blend of Seasonal Vegetables
&
Quinoa and Black Bean Salad
Quinoa, black beans, carrots, kale and a lime and cumin vinaigrette
At first glance the salad looked yummy but I wasn't so sure about green soup (I hate peas and anything that reminds me of pea green I am not so in to). Well, nothing like pea soup! Another thing I could eat for lunch everyday.  I need the recipe for this! 
Day 2 – Dinner
Green Goddess Bowl
Brown rice, kale, collard greens, broccoli, carrots topped with tahini and sunflower seeds

Last day and don't want it to end. I could get used to prepared meals on a daily basis.
Day 3 – Breakfast
Quinoa Breakfast Cereal
Quinoa with cinnamon, coconut, walnuts, blueberries and a side of almond milk
Weird to have quinoa for breakfast? I thought so but I must say, delicious and filling!!! 
Day 3 – Lunch
Hearty Lentil Soup
&
Organic Arugula Salad
Arugula, fennel, roasted beets in a tangy citrus vinaigrette

I took the fennel out because I don't love fennel but I do LOVE beets and the dressing was amazing. The soup, once again, incredible!!!
Day 3 – Dinner
Zucchini Pasta With Pesto and Millet "Meat" Balls
Raw Zucchini Ribbons, pistachios, basil, garlic,
Millet, oregano, garlic , parsley, walnuts
This dinner was the PERFECT way to end the detox Although I will say I was sad to see it end. This was the easiest week of eating I have ever had. On top of it, the healthiest! 
At this point I can imagine you are asking: Well, what does it cost? how does it work? Where do they deliver? 
These are the deets:
All orders need to be in by 3pm on the Thursday prior to the detox
The cost is NORMALLY $295 for 3 days and $475 for 5 days. Because I am such a fan, Kale & Co. has agreed to offer my readers 15% off the detox. Therefore the 3 day will be $250 and the 5 day will be $399. Please call 201-771-0127 and mention lulu for the discount OR order

online here

and type in love 

lulu

 where you can apply a code! 
My favorite part of this detox is the fact that they do not just deliver to northern Jersey!!! THEY DELIVER TO MANHATTAN AND WESTCHESTER! Because I have so many readers in the city and Westchester, I was thrilled to hear my New York readers could take part in their detox program. I asked about Long Island and I was told that if a group of people wanted to order, they could deliver to one address in Western Nassau County (fyi). Amazing, right? 
My take away:
I have done every juice cleanse, diet, detox there is out there. I am the queen of I will try anything once. If I love it, I will spread it. This is the first time, besides the cleanse I did last month, I found something that was sustainable,  I was not starving all day, easy to manage, delicious AND HEALTHY. This is not just a detox it is a lesson in eating healthy. I am not going to tell you that I will be come a vegan after this detox but I will tell you that I did not miss chicken, fish, or meat. I was satisfied and most of all I was estatic I did not have to really do much to prepare any of the meals besides heat a few things up. It was SIMPLE. I am a HUGE FAN AND I LOVE KALE & CO!! SO SO HAPPY I FOUND THEM!!! 
Comment below with any questions you may have. I am more than happy to answer any or all!
P.S – If you love the detox so much, they offer a cleanse club where you can start every month with a 5-day cleanse and feel the results to stay motivated all month long! This is what I WANT! 
xx
Kale & Co. PO Box 234, Haworth, NJ 07641. 201-771-0127.