Passover Recipes in a Pinch!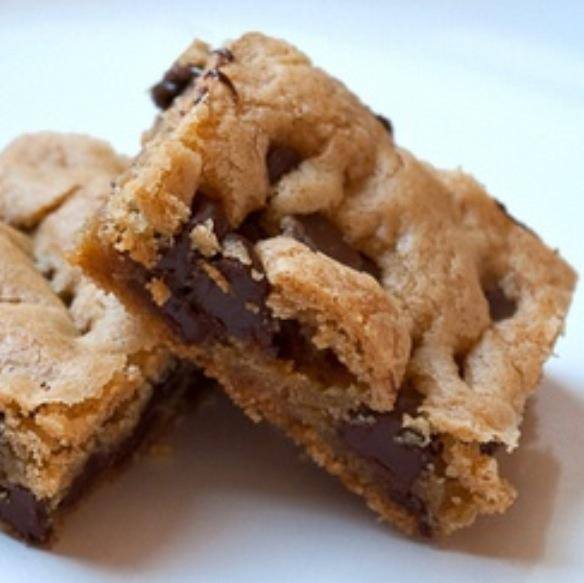 I am  always searching for Passover recipes. I prefer the ones that I am not slaving in the kitchen  for hours but everybody thinks I did!
Here are a few of my fave:
First one is the 4 ingredient Miracle Bar I posted on Facebook:
INGREDIENTS
2 cups ground almonds
1 cup brown sugar
2 eggs
1 cup chocolate chips
DIRECTIONS
Preheat oven to 375; Grease a 9×13 pan. Mix ingredients together and spread in pan with spatula. Batter will be thick but do not add water. Just mix it well. Bake for 23 minutes. — OR — Shape into cookies and bake 12–15 minutes. Do not undercook
Easy Peasy and yummy!
MATZO ROCK CANDY
This recipe was given to me by my friend Jen several years ago. It is such a hit, I make it EVERY YEAR!!!
INGREDIENTS
2 packages of semi sweet chocolate chips – 12 oz
1/2 box of matzah farfalle
1 cup walnuts (skip the nuts for nut free version!)
1 cup raisins
1 bag of mini marshmallows
1/4 cup of canola oil
DIRECTIONS 
Carefully microwave chocolate and oil in 1 minute intervals. Stir until almost melted. Then dump all additional  ingredients into chocolate bowl and mix all together. On 2 throw away sheets spread mix onto each sheet. Freeze overnight and over with aluminum foil. Then the next day break the candy apart and put into baggies, store and Freeze.
Last one that is also a crowd pleaser!!!
Flourless Chocolate, Almond and Coconut Cookies
Ingredients
1 cup Unsalted Slivered Or Sliced Almonds
1 cup Sweetened Shredded Coconut
½ cups Plus 3 Tablespoons Unsweetened Cocoa
3 cups Powdered Sugar
½ teaspoons Kosher Salt
4 whole Egg Whites, At Room Temperature
1 Tablespoon Vanilla Extract
¾ cups Mini Chocolate Chips
DIRECTIONS
1. Preheat the oven to 350ºF. Spread almond slivers and shredded coconut evenly on a large rimmed baking pan. Place in the oven and toast for about 7-8 minutes, turning/tossing once halfway through, until golden brown and fragrant. Reduce heat to 325ºF.
2. Meanwhile, in a large bowl whisk together cocoa (1/2 cup plus 3 tablespoons total), powdered sugar, and salt. Continue whisking while adding egg whites and vanilla extract, mixing until just moistened. Don't overwhisk or the eggs will stiffen. Stir in almonds, coconut, and chocolate chips.
3. Line 2 large baking sheets with parchment paper. (I highly suggest using parchment paper).  Spoon batter by the tablespoon onto the baking sheet (this makes 24) or by heaping tablespoons (this makes 18 large cookies).
4. Bake for 14-16 minutes, turning pans and shifting the top to bottom rack halfway through. Cookies are finished when tops are shiny and cracked. Slide the cookies off the pans and allow to cool completely before serving.
Enjoy! Happy Passover!
Please share and like to any of your friends who need a few additions to their passover dessert menu!
xx