Corefire, the ultimate body workout!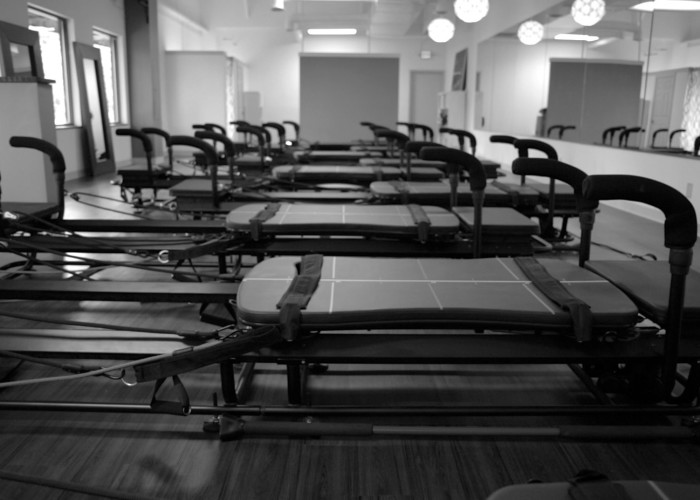 About a month ago, my good friend, Dara,  asked me to go with her to take a new class in Montclair. The studio, Corefire,  just opened a few weeks prior and she was RAVING about it.  She told me it was kind of like pilates but way harder and the class left you sweating by the end. It is meant to lean our your muscles. Hmm, sweat and lean out, I AM IN! Ever since I took a break from crossfit and changed my eating habits, I have been on this tear to really lean out. Yoga, mystery class and now Corefire. Bring it!
Upper Montclair is kind of hike for me but I figured I could go to Whole Foods after class and make a morning of it.  I love Montclair! Great stores, amazing restaurants, and incredible studios. I really need to start going there more often. Plus I love that Lulu just opened there (yes, I am still a fan). Anyway, not to get off topic, I met my friend Dara at the brand new studio.  Dara and I have been friends for a long time. I hadn't seen her in a while because we both work and life just happens. Anyway, I could not believe how amazing she looked. Not that she doesn't look good all the time but her body completely changed. I was in awe. I asked her what she had been doing and she said just Corefire! I couldn't believe it. I was so excited to start my first session. They were holding a class before I went in so I took a quick shot to share:
The owners, Caitlin and Angela, walked me through the Megaformer which I had tried before at SLT in Short Hills. I was excited to get back on it and give it a try again. Wow, I don't think I was ready. If you have never heard about the Megaformer, let me introduce you to the machine and Corefire.
Corefire Studio is one of the few places in New Jersey where you'll find a shirt-drenching combination of Pilates, cardio and resistance training that's taken the West Coast by storm. You'll burn upwards of 500 calories in intense, 45-minute, small group sessions on the Megaformer–a unique update to the Pilates reformer machine that's designed to lengthen, tone and challenge your whole body and mind. Hence Dara, lean and toned. Developed by celebrity trainer Sebastien Lagree, this circuit program promotes core strength, stability, and sleek, toned muscle. It's low-impact, total body work, combining the best of weight training and pilates to strengthen key muscles and target your core.
Personally, I am not a big fan of Pilates. Anything I find that is too slow and too boring, I cannot get into. Corefire, completely different level. The Megaformer workout hit so many muscles that I'm not used to working. Yes I do core work and leg work but not as intense as Corefire.  Judging by the serious sweat I had going only a few minutes in, and the way my body felt the day after, I knew I had to incorporate this into my workout routine. My biggest takeaway was how I felt the following day, I realized that Corefire would improve performance in yoga.  I  could see it really helping with balance and agility because of the way it works your whole body, especially your core and all your stabilizer muscles that so many other exercise techniques simply can't target. It wasn't an easy class by any means. I was SWEATING when I left. I do not sweat in Pilates. I couldn't believe how much my abs and ass hurt the next day! Dara was onto something and she was right.
Besides the fact that I loved the workout, the owners Caitlyn and Angela (graduates from Montclair Kimberley Academy) are amazing. You can read their story here but they are super nice, super hard and most important incredibly intuitive to your body!
I can't wait to go back!!!
For all my lulu readers , Corefire is offering a discounted $10 first class (over 65% off) if you  enter "corefirelulu" at checkout online! You can always call or email them directly!!
Corefire, 211 Bellevue Avenue, 2nd Floor, Upper Montclair, NJ 07043. 973-744-0510
*this has been a sponsored post.