Bee Bee Designs – Your one stop camp shop!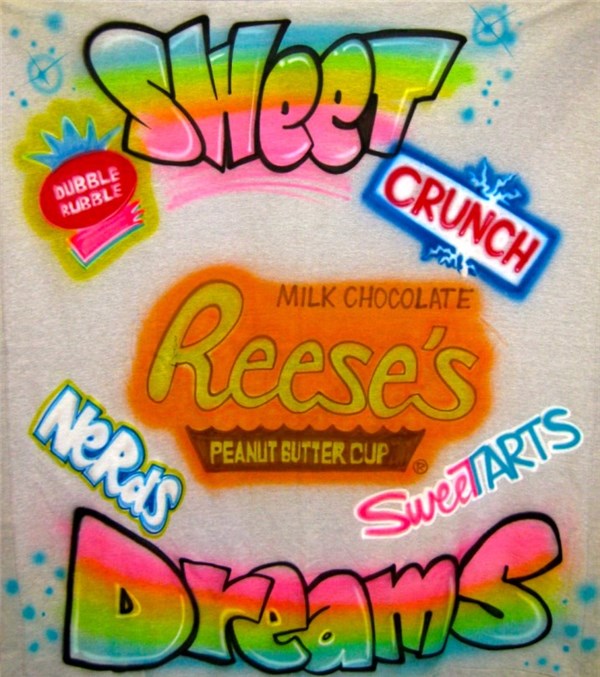 Awhile back I took a poll on Facebook asking about camp stores they shop at in their 'hood. I got a ton of answers but everyone seemed to recommend the same 5-10 stores. Amazing! There are over 6,300 sleep away camps and only a handful of stores. There was one store/website in particular that seems to be at the top of everyone's list, Bee Bee Designs.  It makes sense for a camp store that has been around for over 20 years would demand this kind of response. Although Bee Bee is based out of my home town, Livingston NJ, their camp business reaches from Seattle to California to Florida to Maine. I could not get over how many visiting day packages they put together in the month of July!! Bee Bee offers everything camp under the sun. Their prices are very fair (even less than some other sites) and Bee Bee's customer service is bar none. If you set up a phone appointment with them, they will walk you through everything online explaining what you "need", what you "may" need and things you may "want". For example…everyone needs bedding! Bee Bee's comforters start at $42 for a basic one but you may LOVE the airbrushed Team Logo comforter for $91 (choice of colors and design) or an airbrushed comforter with your camp name! I LOVE the spiral rainbow hearts!!!  
Bee Bee has the BEST camp stationery!! Here are a few examples but obviously you can choose YOUR camp name!
Bee Bee's online catalog is extensive from shower needs to outdoor musts to bunk junk to color war EVERYTHING to visiting day packages. Some of my favorite items this season are: Fun Camp Pens to write home..
(so cute for the letter writer! i.e NOT my son! $4 each)
ClOTHES!
(bandana tank – $37 – super cute! )
I want this shirt! Wish it came in my size!!
(Retro Tank – $38, comes in 3 different designs. I seriously may have to buy this in the largest size and pray it fits. So cute as a beach tank, lol)
(Soft Glitter Camp Name Shorts – $36 – these have got to be every girls fave!)
(Glow in the dark leggings! – $52 – choose your camp)
(Boys Camp Just Do It Tee – $24 – pick any camp!!! )
Love these socks!! A must for any camper!!
(Retro Socks – $19)
(hair ties – $12 – choose your camp!)
Autograph Camp Pillows!
You can use this as a throw pillow and then a signing pillow at the end of camp!
(autograph pillow – $36)
(autograph pillow – $28)
New Neon Boyfriend Pillows!
(Remember these from college!! Instead of "Husband Pillows", they are now Camp Boyfriend pillows! – $44)
Of course Bee Bee has all the essentials such as duffles, clip on fans, flashlights, nalgene water bottles, laundry bags, labels, sleeping bags, chairs and much more!
(FYI- I promise you will not find a company online that has trunks the same quality for less!!! PLUS Bee Bee now offers fun designs under the embroidery!)
This year Bee Bee took their airbrushing skills and created lots of adorable items!
(airbrushed camp chair – $68)
(airbrushed basketball – $28, great gift on visiting day!)
Airbrushed Clipboard (- $25, pick your team!)
(sweatshirt blanket – $50-70 way comfy and a camper fave!!)
Just before Visiting Day I will put together an entire post on fun things to bring up but here are a few Bee Bee candy winners!!
Can you believe all the amazing things they have for camp now? I was trying to dig out a picture of my bunk from back in the late 80's but it seems to be at my parents with all my other camp memorabilia. I was lucky if I had some cool stationary. These kids really have it made!
New York City Peeps– Guess what?!!! YOU ARE IN LUCK!! Guess who is coming to New York City???????????
YUP BEE BEE DESIGNS!!!! SAVE THE DATE!!
MARCH 3-7th, 12pm-7pm at Make Meaning  (Third Ave between 84th-85th Street)
Mark your calendars for Bee Bee Design's city trunk show! It is going to be AMAZING!!! If there is a shot you can't make it, no worries! Bee Bee is always available by phone or by in store appointment or 24/7 online! One thing is for sure, I can guarantee whatever you need, Bee Bee Designs will fulfill!
Happy Camp Shopping!!!
If you liked this post, please hit the Facebook Like/Tweet buttons below and share it with anyone you think might be interested. Thanks!
Bee Bee Designs, 175 South Livingston Avenue, Livingston, New Jersey , 973.535.0602