Looking for a sleepaway camp? Let me take you to Maine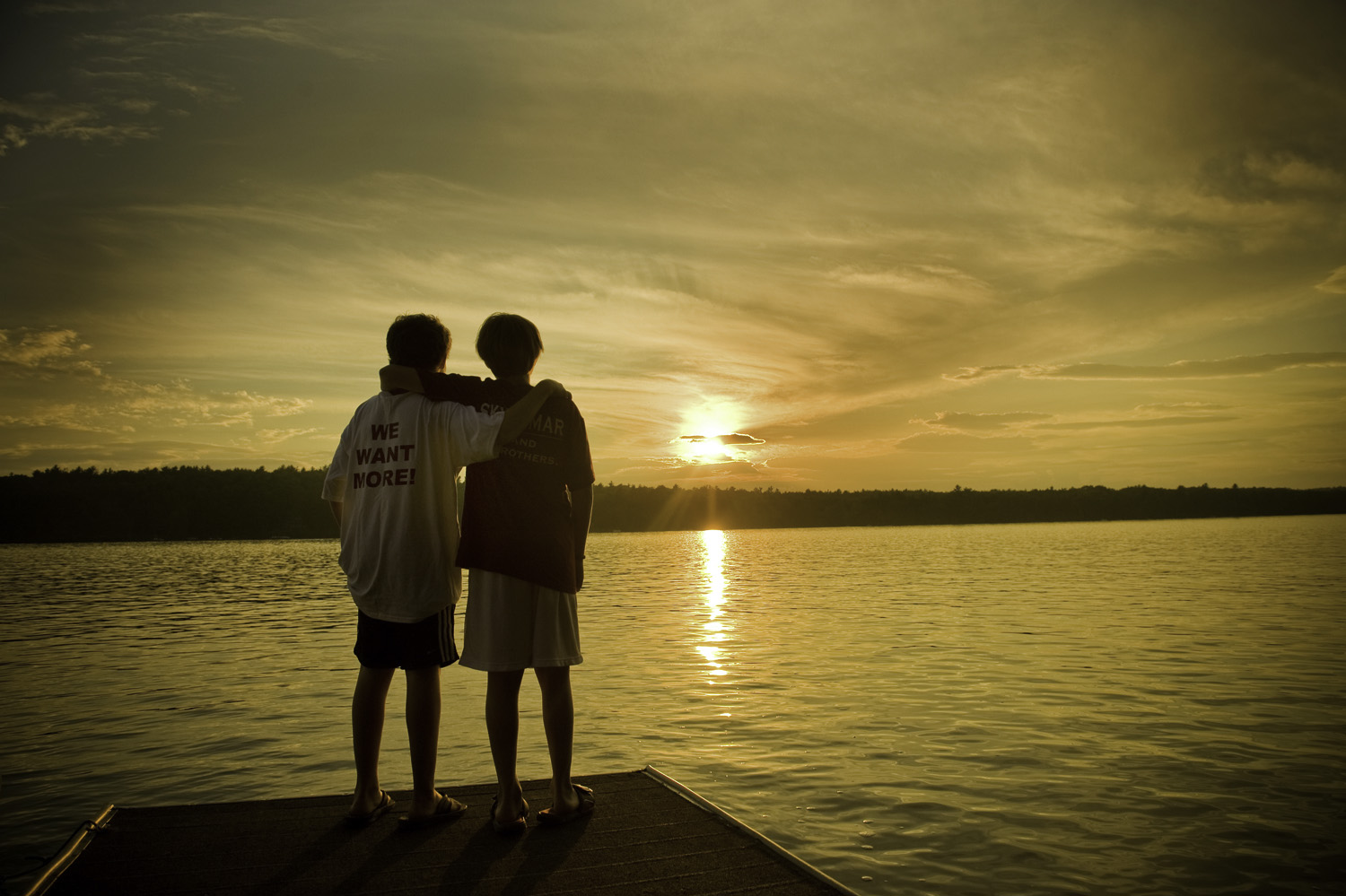 When we first started our search for camp I was at a loss. There are a zillion sleep away camps. How did I end up in Maine? I knew I wanted Zach to get out of D0dge and separate from his school friends. I had this idealistic place in mind that had a beautiful lake, natural beauty, incredible instruction including sports experiences, no electronics, innovative programs with a "campy" laid back feel. Sort of like classic camp films focusing on great traditions, amazing outdoors and waterfronts, and friendships but the updated 2012 version (with appropriate supervision and safety!). I spoke to a bunch of friends who were going through the same "search" and one of them suggested I get in touch with Maine Camp Experience. So I did. Maine Camp Experience is THE resource for all things camp and Maine – complete with a "Maine Guide" to personally assist families with summer camp guidance, and planning visits to Maine.
If you check out the Maine Camp Experience Site you can see the 33 premier, well-established camps that are proud members of Maine Camp Experience. Some of these camps are over 100 years old!! Maybe your grandparents attended one of these, so it is reassuring they are still around and flourishing.
I knew when we got to Maine there was no turning back. You know how when you go on vacation and you find that one place that you seem to always gravitate towards. No matter how many times you plan a vacation and you want to try somewhere new, you always seem to find a way back to your favorite place. This is how I felt about Maine. The air smells different, the pace is slower, and there is a beauty that I can't put into words but something you must experience for yourself.
We looked at several camps. Each camp sets itself apart in its own unique way but I can honestly tell you they all had many of the same qualities:
All offer a nice geographic diversity of campers
Kids at all the  Maine camps unplug from technology and connect with each other, phew!
All of the staff at each

MCE

camp are All-American and collegiate athletes, university professors, broadway performers, gourmet chefs (Zach actually came home asking for salad!), and acclaimed artists; as well as the best in education/ child development – oriented college majors/experience that a camp can find. Maine camps hire the best staff from around the world.
Campers benefit from Maine's fresh air, serenity, relaxed pace, beautiful forests, and 2,200 crystal clear lakes. There's nothing like sleeping out in a Maine forest under a starry night sky, or learning to canoe, kayak, sail, water ski, and wakeboard. Zach loved sleeping in the woods!!
Social Action – a key part of experiencing camp in Maine is learning about the importance of social action/helping others and participating in programs that help to give back.  Some examples are supporting Camp Sunshine, an

MCE

member camp, supporting local food pantries, elderly, animals, MCE partnership with DoSomething.org, the largest organization for teen social action, and

Maxcure Foundation

"Dunk Your Kicks" program.
Last summer Zach participated in the Dunk Your Kicks program. This is an awesome event where Maine Camp Experience campers donate their used sneakers by "dunking" their "kicks" at their camp. (Max Cure then works with recyclers and distributors to sell the donated sneakers in exchange for funds that go toward cancer research and treatment.)  MCE partners  with Camp Trucking and Camp Baggage that will help transport the sneakers.
One of the most amazing features of Maine camps are the trips the kids get to experience. From Blueberry picking, rafting, lobster boating, whale watching to hiking over 60 mountains including Mt. Katahdin.
Programs – I was in awe over the state-of art programs offered in Maine including metal-smithing, ice hockey, yoga, culinary arts as well as traditional activities like lacrosse, team sports, riding, soccer, tennis, and woodworking. Along with these programs come world-class facilities such as dance studios,  indoor gyms, clay tennis courts, regulation athletic fields, and sandy shores. Zach's camp offers BMX biking! Crazy!!
Tradition! This was soooo important to me. Rich traditions that stretch back for generations are an important fabric of every single Maine camp. Many of which recently celebrated their 75th or 100th anniversaries!! It amazed me on visiting day how many kids in Zach's bunk had fathers who attended his camp.
When we looked for camps in Maine I thought it was only fair that we, the parents, get to experience this amazing place as well. I was super excited to build a little trip into visiting day weekend and spend some time eating lobster rolls, water skiing, hiking, shopping, and relaxing. Maine is such a special place in the summer, I would be lying if I didn't tell you part of choosing a camp in Maine was selfish. Instant summer vacation. DONE!
Maine Camp Experience runs a promotion called "Pack Your Bags" where a camper has the opportunity to win a $5,000 tuition. This year they have extended the giveaway to include a boat, camp shopping sprees from Modell's, gift certificates for a "taste of Maine" with Maine Foodie Tours and Coastal Maine Popcorn Co. and many other exciting prizes! Entry launch will start March 15th.  Sign up for their newsletter and follow them on Facebook  and Twitter to stay up to date on this!
Good luck! Choosing a camp in Maine was one of the best decisions as parents we have made so far. Have questions, reach out! I am happy to point you in the right direction at Maine Camp Experience. Laurie is an expert at all things Maine and will hold your hand from the word GO! She is totally unbiased (promise) and free! You can email her at [email protected] OR 877-92-Maine.
Lastly, you can also check out MCE 's awesome new tool where you can select a camp by choosing: type of camp (girls, boys or coed), session length (2-7 weeks) and rates. It should help narrow down a few camps to a manageable list you can print or email yourself before you make plans to visit or hop on the phone with Laurie.
This should be a fun, exciting process. I promise Maine Camp Experience will take away the stress and provide an invaluable service to prospective families. I know they did for me which is why I became a Maine Camp Enthusiast!!
Maine Camp Experience, 877-92-Maine. [email protected]