Lilla P & Haven's Kitchen Cooking Extravaganza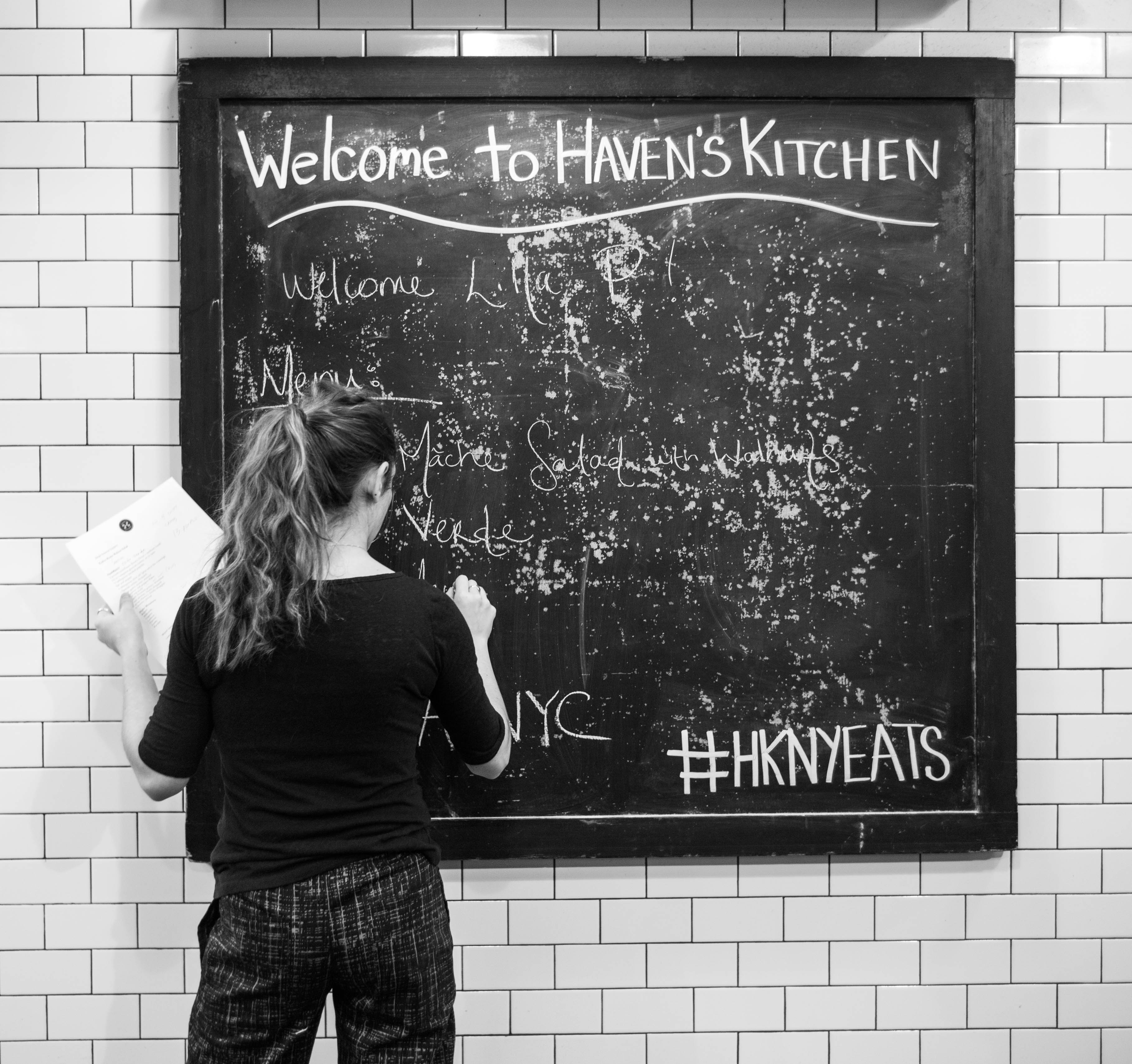 Last week I was invited to a unique and special event hosted by Lilla P. Yes, Lilla P the line that I LOVE in the city!! I have definitely mentioned her chic, comfy line in other posts. I live in her clothes. Anyway, I had the opportunity to meet Pauline, the designer and owner of Lilla P at one of my favorite spots in the city, Haven's Kitchen, and participate in a cooking class. If you haven't been to Haven's Kitchen yet, you are missing out! Haven's kitchen is a recreational cooking school, specialty food shop, and event space.  Looking for somewhere to have a big birthday – the space is incredible! Pauline pulled together a crew of very talented, fashionable women to drink wine, learn some cooking tips and finally eat an amazing meal. 
If anyone needs a cooking class, it is me! Baking I can swing but cooking I am like a child who needs a full written out "how to do" step by step. Therefore I was so psyched to brush up my skills. Haven's Kitchen offers so many cooking classes ranging from back to basics, Italian cooking, knife skills, kids class and more! I gave it a whirl and began with the "Caul-do- Verde" which was an incredible cauliflower soup with sausage (optional). 
which turned out to look like this:
One word – AMAZING!!!!!!!! Here is the recipe if you are so inclined to give it a whirl
We also learned how to "filet" a whole fish. Truth be told, that little lesson was a little too advanced for me but it was fun to watch!
and it was even better to eat!
I did get to bring some of my baking skills to the table and help make a Lemon Tart!
When this puppy came out of the oven, I have to tell you I don't think there was a crumb left!
It was such a fun evening!! I was most amazed by the women in the room. All working mom's trying to juggle kids, marriage, and a career. I felt honored to be included and lucky to spend the night with such an awesome group of ladies.
P.S  – I am super stoked for Lilla P's spring line!! Tons of goodies this spring like this 3/4 sleeve light cotton sweater.
and this Mesh Boatneck Sweater.. Love this color! (also comes in a light ash, fruit punch and optic white)
I don't know about you but I am COUNTING DOWN the days until Spring. The thought of putting on a light mesh sweater with a tank is THRILLING to me!