You say it's your Birthday…..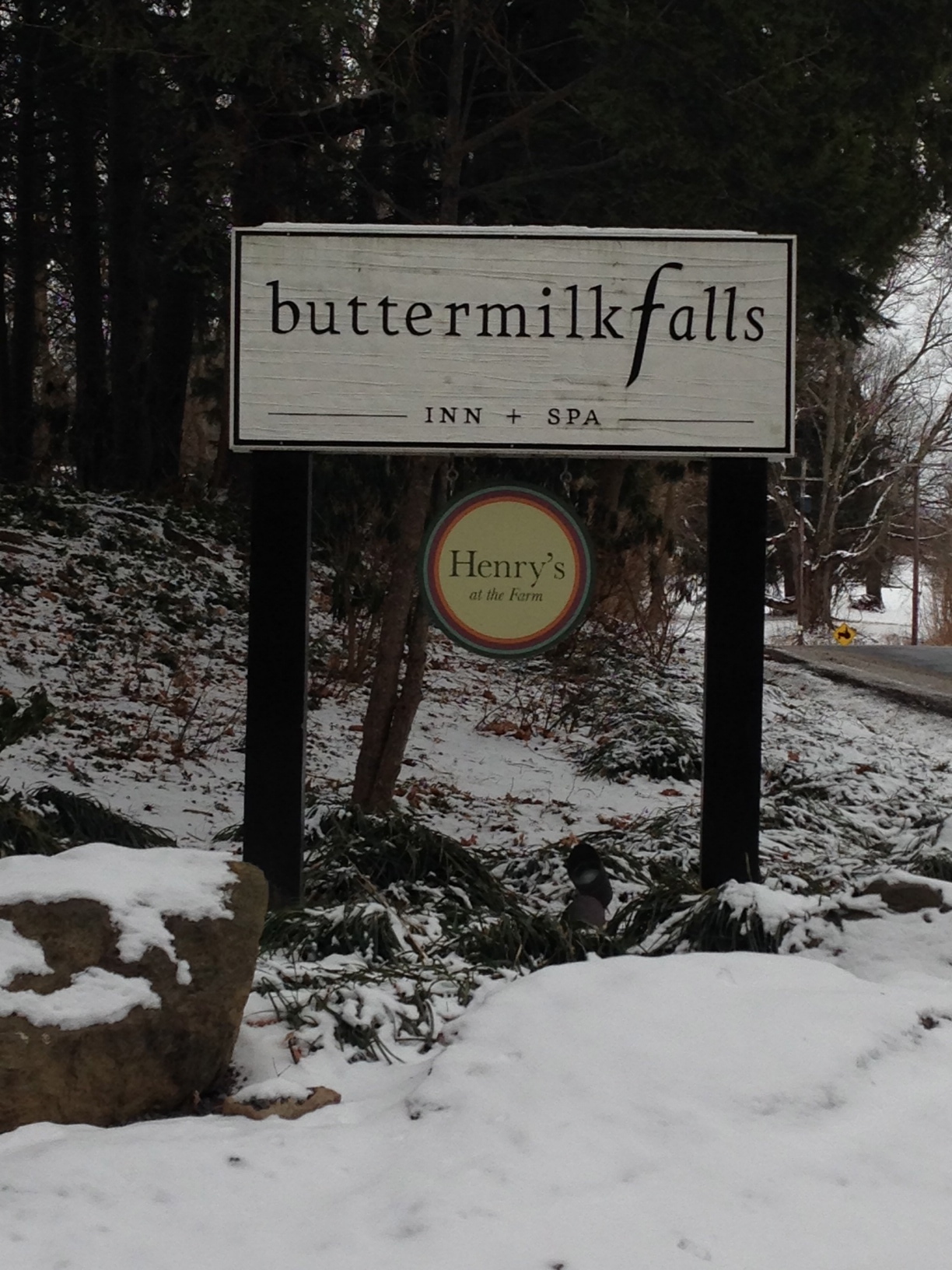 When Greg and I started dating a hundred years ago he had 3 requirements
no cat.  ✔
must eat sushi.  ✔
smoked a joint in my life  ✔ (His reasoning was "not because he smoked but because he said "it shows something about who I was and my willingness to try new things …um,okay did that in college, CHECK)
My requirements beyond the usual (smart, motivated, some fashion sense, liked the finer things, paid the dinner bill and treated his mother well… a little birdie told me that was a good indication of how he would treat me)
must read books, appreciate music and love concerts
must have a sense of humor
never forget how much my birthday means to me. Not the big ones, all of them (I will explain why in a second)
Greg was pretty well read, had more of a sarcastic sense of humor than actually "funny", but the one thing he did from Day 1 was made sure my birthday was a special day.
Some people hate their birthday, some people love their birthday. The reason I love my birthday so much is not because of the attention, def not. It is because I have made it here another year. I am still around to celebrate year 39. I know first hand your life can change in an instant. Everything you once knew can change at the drop of a hat. So my birthday is a celebration of  life. It is a celebration of living just one year longer than last. Believe me, I am not a Debby downer and live my life through "what-if's". I actually live my life the opposite way doing as much as I can trying to enjoy the little things and appreciate the big things.
Last year, Greg went a little crazy and set up this scheme. The day after my birthday (which wasn't great and uneventful) Greg told me to meet him at the Westminster for a drink after work. I was supposed to meet friends but he was insistent I cancel my plans and meet him. So I did. He was sitting at the back of the bar with two glasses of champagne on the table. I was sort of dumbfounded only because I don't really drink champagne unless it is New Years or I am celebrating some big event. He handed me a box and asked me to open it. Inside was a bathing suit. I looked up at him like WTF?! He has NEVER bought me a bathing suit before and just why?!? Who buys their wife a bathing suit for their birthday?! lol. He told me to look under the tissue paper. Under the tissue was this handy-dandy piece of paper.
In case you missed the top of this it reads "Drink Up, we have to go home and pack. We are leaving on a 8am flight tomorrow!" I literally started crying. Of all of the surprises this was TOPS! We were going to my happy place "Anguilla" and leaving TOMORROW!!! After I stopped crying, these were the first 3 sentences – OMG I need to get a pedicure? what are you doing with the kids? How did you pull this off?
He said there was no time to get a pedicure, the kids are taken care of and I have been planning this over a month. I went home to pack, still in shock. My kids were as excited as me because they were "in on it" and Greg promised he would show them the videotaped surprise.  I texted all my friends on the way to the airport, who had NO IDEA we were going away, and we were off. As we were waiting in the airport, Greg turned to me and said "who is that?" I looked up only to see our closest friends walking towards the gate we were waiting in. THEY WERE GOING AWAY WITH US!!!!
It was one of the best vacations and birthdays ever!
So this year Greg and I decided to keep it a little more low-key. All I really wanted was to go to Howard Stern's Birthday Bash. I knew there was no shot of getting tickets because unless you are famous or have a major connection there is no chance. Greg told me he tried but it was next to impossible! He told me to "block out" Sunday – Monday and we were going on a little get away but he wasn't telling me where…only to pack warm! So we left this past Sunday and drove upstate. We stopped at this little, yummy place called Hudson Hil's Market :
Food was delicious and the perfect place to stop on our journey. I had this amazing Brussel sprout salad with duck bacon. Let's just say Greg ate the "duck bacon" because anything with the word duck in it I am scared to put in my mouth (that's just me). Although he said it was quite delicious!
The town looked adorable but it was way too cold to walk around. Next time!
Our second stop was Benmarl Winery. It was only 12pm on Sunday but offer me a chance to go wine tasting and I am there even if it is 9am. I LOVE WINE!
Benmarl was a ton of fun. You know after a few drinks especially in the afternoon, you can talk to anyone. So we wound up talking to these peeps from the city. They actually stayed on the property for the night. Apparently there is a train you can take from the city to the "Beacon" stop and taxi on over to Benmarl. It would make a fun day trip or you can taxi to our final destination:
(I found this picture so you can see some of the grounds otherwise everything looks white from the snow)
Buttermilk Falls Inn is a special little place. It sat on the Hudson River and it was a gem! I had NEVER heard of it until we visited this past weekend but it was definitely a first of many. I am not a fan of bed and breakfast joint's. It is just not my cup of tea but this Inn was a winner! After wine tasting, we checked in to this incredible room. The reason we went Sunday – Monday and not Saturday – Sunday was because the room Greg wanted was only available this past Sunday or not until MAY!
The room was called the Grand Laurel. It was GRAND and warm and cozy and PERFECT! This was one side:
This was the other:
In front of the bed was a Flat screen and a fireplace. I could have stayed in that room for a week!!
We read for an hour, napped, went downstairs for "afternoon tea" which they serve everyday. They offer several types of Harney & Sons teas and hot apple cider (in the winter) with your choice of  cookies, cheese danishes, carrot cake and scones. After devouring all of the goodies, we went for afternoon massages which Greg had set up prior to our visit. Foofy massages are not my thing so I was glad Greg requested the "Muscle Melt" which was an intensive treatment designed to focus on soothing sore muscles by releasing constrictions to the paraspinal muscles using their anti-inflammatory arnica herbal gel. It was a treat! She wasn't Enya but it was so needed!!! I felt amazing after those 60 minutes. You did have the option to steam, sauna, or shower after the massage.
I headed back to the room to shower and get ready for dinner. There is a restaurant on the premise called "Henry's Farm":
It was literally a hop, skip and a jump from the inn. I was excited that I could eat, drink and be back in bed in a flash. Pathetic, maybe. But when I am away like this, sleeping in a bed in the middle of nowhere without kids jumping on top of me is a present in itself (although I did miss those suckers even if it was one night).
The restaurant was so warm and cozy. It reminded me so much of Vermont. My favorite part of the restaurant was that all of the food was sourced locally and they worked primarily with those who practice organic farming and humane animal husbandry. Henry's farm was right up my alley!!!
We started with a beet salad and a flat bread that we could have eaten for dinner and been done!
I had the tuna which was great, Greg ate half of it!
and Greg ordered the meatloaf (I had meatloaf once in my life which will be the last) but Greg said the dish was phenomenal so for you meatloaf lovers, this one is for you!
We polished off a bottle of wine and slept until 8:30am the next day. For me that is "sleeping in". I don't remember the last time I slept until 8:30!!
We woke up to a beautiful breakfast Buttermilk served downstairs in their breakfast room.
Greg ordered the Quinoa Vegetable Skillet which he stated was the best egg dish he has EVER HAD! I am telling you, that says a lot.
After our incredible breakfast, we went hiking. It was freezing but I sucked it up because they told me there were llamas! Plus I needed to burn off a little of what I had consumed in the past 24 hours.
We walked the grounds and came across lots of animals such as ducks, donkey's, sheep and llama's:
Aren't they beauties! I don't know why I have such an obsession with them, but I want one!
We packed up and stopped at the outlets (they were only 25 minutes away on the way home). Just a quick note here. I haven't been to Woodbury Commons in a century. I cannot believe HOW MANY STORES ARE THERE! You need an entire day there to shop. People brought wheelie suitcases to put all of their purchases in so they didn't have to hold all the bags. I was in DISBELIEF! It was literally 0 degrees there so we ran in and ran out. I did manage to get buy a few things.  I thought I hit the jackpot when I saw they had a Lululemon outlet store but I walked out with zilch. I was surprised to see that Lulu had created a girls workout line called ivivva. Either I have been living under a rock or this line hasn't really launched yet.
(this was just ONE part of the commons)
It was the perfect birthday weekend getaway.  Wine Tasting, Incredible Food, A beautiful, cozy inn was just what the doctor ordered especially in the dead of winter.  I can't wait to go back and stay at Buttermilk in the spring. There is so much to do nearby in New Paltz and Rhinebeck but I wouldn't consider staying anywhere else but Buttermilk.
Thanks Greg for an amazing birthday weekend! Here is to another rocking year and it making it to the BIG 4 0!
xx
Buttermilk Falls, 220 North Road, Milton NY 12547. 845.795.1310