The Little Book of Thin Winners!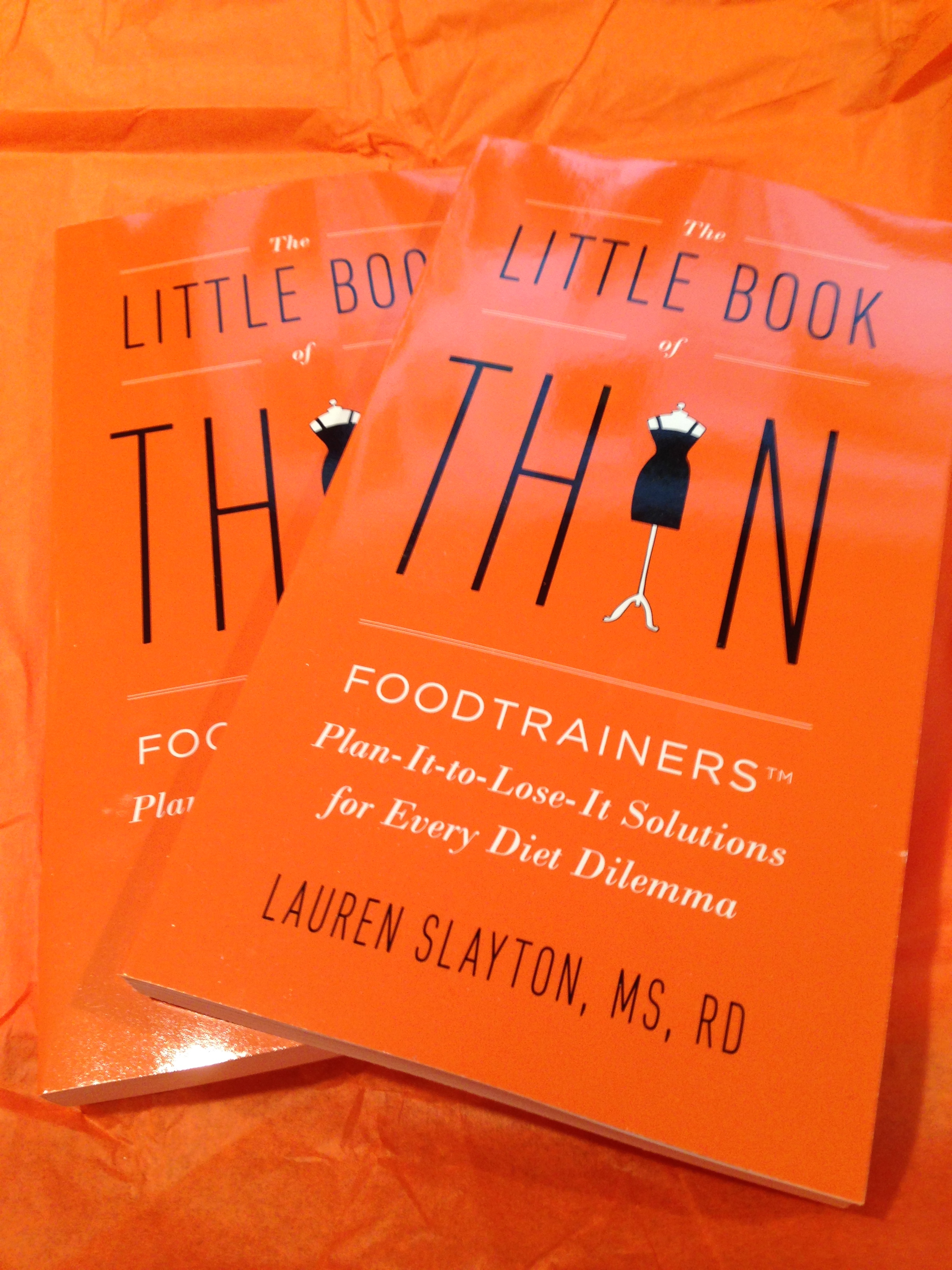 After not leaving the kitchen for a few days except to workout and carpool the kids in Antarctica, I have lots of yummy food, tons of ingredients and 2 winners of "The Little Book of Thin"!
The two winners are Alli Winston and Shari Stein.
Alli's recipe are healthy, homemade granola bars that are so popular amongst her friends, they call them Alli-bars!
THEY ARE SO YUMMY!!!!
Ingredients:
1/2 cups of raw almonds
1/2 cup cashews
about 15 medjool dates
3/4 cup unsweetened coconut – shredded
1 TBSP chocolate flavored PB2 (optional)
2 Tbsp coconut oil – melted
2 tbsp water – if while processing the dough seems a little dry, you can add a bit more
Directions:
In a food processor, mix the almonds, cashews and coconuts until is is like a meal.
Add the dates, coconut oil, and water and pulse until it forms a dough.
I use an 8×8 pan but you can experiment with size if you'd like. I line the pan with parchment paper (let some sides hang out), and put the dough in the pan and press the dough out so it forms a single layer – not too thin. Press down so it is packed nicely add a layer of parchment on top and stick it in the fridge to harden for about 2 hours. When you take it out you can lift the paper out and cut. The easiest way to cut and slice is with a pizza cutter. I tend to slice them into squares and wrap them individually.
The second winning recipe that Shari submitted makes an amazing snack or breakfast!
It was from Giada De Laurentiis new Cookbook "Feel Good Food"
Chia Seed Pudding
4 servings
 Ingredients
1 cup vanilla-flavored unsweetened almond milk **
1 cup plain low-fat (2 percent) Greek yogurt
2 tablespoons pure maple syrup (preferably grade B), plus 4 teaspoons for serving
1 teaspoon pure vanilla extract
Kosher salt
1/4 cup chia seeds
1 pint strawberries, hulled and chopped **
1/4 cup sliced almonds, toasted
Directions
In a medium bowl, gently whisk the almond milk, yogurt, 2 tablespoons maple syrup, the vanilla and 1/8 teaspoon salt until just blended. Whisk in the chia seeds; let stand 30 minutes. Stir to distribute the seeds if they have settled. Cover and refrigerate overnight.
The next day, in a medium bowl, toss the berries with the remaining 4 teaspoons maple syrup. Mix in the almonds.
Spoon the pudding into 4 bowls or glasses; mound the berry mixture on top and serve.
** Alternatives: You can make the same recipe with coconut milk instead of almond milk – also delicious with a different flavor. And, any berry will do- I often use blackberries from Trader Joe's.
Enjoy!
So congrats to Alli and Shari! Your books are on their way!!
Thanks again to everyone that participated. I have a lots of fun giveaways this year already planned!
I am off to a surprise overnight getaway for my birthday (a foodie excursion?)! Keep you posted on instagram if Greg doesn't throw my phone out of the window 🙂
xx