Super Bowl Super Treats 2014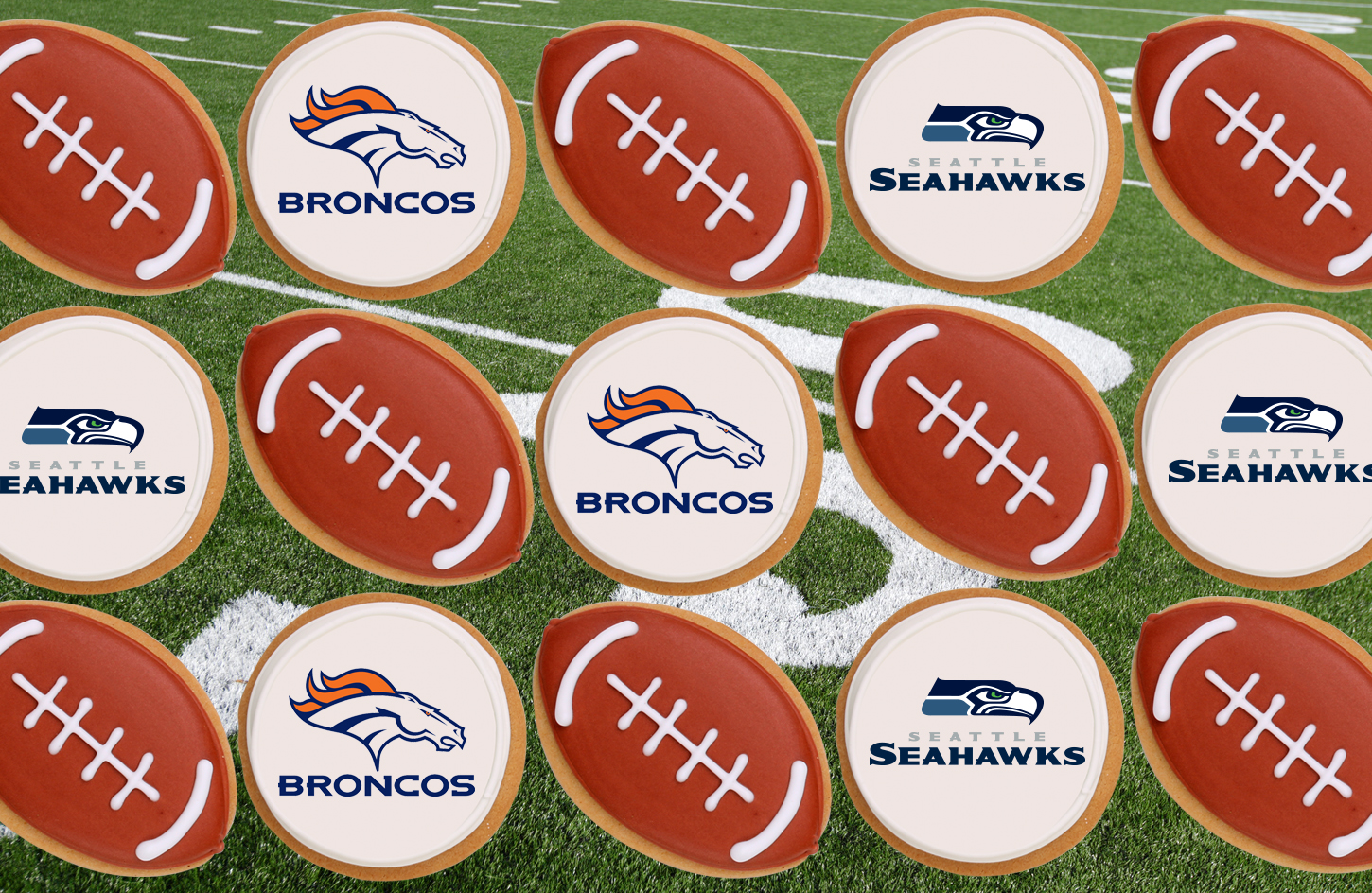 Super Bowl is around the corner. It is a tough day for me because I have been eating clean for several days and it is very tempting to be around wings, chips & dip and all of the yummy snacks that sit so nicely on the table in front of the TV. I decided to put together a little Super Bowl Treat blog for those of us who are on the wagon and some who fell off or maybe never even got on!
Are you drinking? Whether than opt for beer (calories pile up quick) try to make some of these delicious cocktails and only drink one! (good luck). Tequila Avion is my favorite tequila for these drinks!
BLOODY MARIA

INGREDIENTS
1 ½ parts Avión Silver
4 parts Tomato Juice
2 tsp Horseradish
½ part Worcestershire Sauce
2 Dashes Hot Sauce
Squeeze Lemon
Squeeze Lime
Salt and Pepper
Combine ingredients in a Collins glass with ice, and stir. Do not shake. Garnish as desired.
WINTER THYME PUNCH
INGREDIENTS
1 ½ oz. Avión Reposado
¼ oz. Lime Juice
¼ oz. Lemon Juice
¼ oz. Grenadine
¾ oz. Simple Syrup
¾ oz. Pomegranate Juice
1 tsp. All Spice
1 sprig Thyme for garnish
Combine all ingredients into a shaker excluding the all spice. Shake and strain into a glass over ice. Sprinkle all spice on top. Garnish with sprig of thyme.
Remember I mentioned this amazing cocktail company, Miami Cocktail Company, a few months back. They haven't made their way to NYC, YET (coming very soon) but you can order online! What I LOVE about this cocktail line is that they have No Additives, No Preservatives, No Artificial Flavors, No Artificial Colors – and they contain No High Fructose Corn Syrup. They are the first Zero Sugar, Zero Carb Cocktails. Fat Free, Sodium Free, Gluten Free. Guilt Free. Great taste without all the extra junk and without all the extra calories.
OLD TIME SWEET TEA
DIRECTIONS
Pour contents into a clear pitcher over ice, try squeezing and throwing in 1-2 whole lemons. Give it a good stir and serve with friends!
POP CHIPS SEA SALT VEGGIE CHIPS

  
Pop Chips has a new flavor that is just in time for Super Bowl Sunday! Sea Salt Veggie Chips! Perfect with a healthy black bean dip.
HUMMUS AND CUCUMBER APPETIZER BITES
I love this app! It is so easy to make and won't leave you feeling guilty after you stuff  3 in your mouth!
 Slice up some cucumbers about 1″ thick, place hummus (either store-bought or your own – comment below if you want mine) In a zip lock bag, cut a tiny hole at the corner (like a pastry bag) and squeeze a small amount on top of hummus onto the top of each cucumber
 In a zip lock bag, cut a tiny hole at the corner (like a pastry bag) and squeeze a small amount on top of hummus onto the top of each cucumber
 Sprinkle with black sesame seeds (I buy mine at the asian market) and voila!
SKINNY BUFFALO CHICKEN POTATO SKINS
I found this recipe on Skinny Taste and had to share. This is a great replacement for a real "stuffed" potato. You can find the recipe HERE! 
BBQ CHICKEN BITES
These are not as healthy but simple to make and I promise they will be gone the second you place them on the table! Thank you for add a pinch for this super bowl recipe!
Ingredients
4 boneless, skinless chicken breasts, cut into 1-inch cubes
1 pound bacon, cut in half
½ cup BBQ sauce, your favorite
toothpicks or skewers
Instructions
Preheat oven to 275 degrees.
Wrap each cube of chicken with a piece of bacon. Secure with toothpick or skewer and brush with BBQ sauce.
Bake for 20 minutes. Turn chicken skewers and brush other side with more BBQ sauce. Bake another 20 minutes.
Remove from oven and serve warm.
Make-ahead Tip: BBQ Chicken Bites can be made ahead and stored in the refrigerator in a ziptop bag for up to 3 days. To reheat, remove from the plastic bag, place onto a baking sheet and reheat in a 275 degree oven for 15-20 minutes until completely warmed.
PALEO PIZZA
Ordering pizza?? If you are Paleo, Gluten Free or simply on a clean diet you can choose to make your own pizza with this incredible Paleo Pizza Crust Mix from Julian's Bakery available on Amazon. It makes one 14″ pizza or two 10″. Each serving is 130 calories, 12g carbs and 4g protein.
CLEAN EATING SPICY BUFFALO WINGS
What to do about the wings? The Gracious Pantry whipped up a recipe that I have been using for years!  They will leave you feeling a little less guilty in the morning. I am 100% making these!Do you want to serve these delightful wings? Go HERE for the recipe!
What would a party be without desserts?? There are some pretty killer super bowl ones out there…These are a few of my fave!
GODIVA CHOCOLATE COVERED STRAWBERRIES



These are actually such a cute gift to bring to a super bowl party! Check the store locator for a Godiva shop by you. I know there is one in the Short Hills Mall!
ELENI'S GAME DAY COOKIES
Eleni's created incredible "Super Bowl" cookies to kick off the game!18 Hand-Iced, Nut-Free and Kosher Sugar Cookies are packed  beautifully in Eleni's signature gift box. Pre-order NOW so you have the perfect hostess gift to bring! $45.
Another adorable tin by Eleni's if you want to splurge for a big party is the Game Day Tin (love this!). This awesome tin includes 29 Hand Iced, Nut-Free, Kosher Sugar Cookies with Seahawks and Broncos team cookies as well. $65. Eleni's always seems to do it right. I LOVE their cookies!
Want to make your own??
How cute and healthy are these if your kids will dare eat them! Except there is a little unhealthy surprise inside for the kiddies!
No recipe here just a few notes:
Place a cupcake liner inside the cone to prevent it from getting soggy.
To offset the Ice Cream Cone Fruit Cups from being top-heavy, Fill the bottom portion of the cone with candy. Aside from its weight utility, kids love the candy-filled surprise ending. Skittles are great because they don't melt.. If you prefer to bypass the candy route you can fill the bottoms with rice, but not so sure the kids will be down with that!
For easy stacking use at least two different size melon ballers.
WATERMELON HELMET FRUIT SALAD

Or you can really go Super Bowl Theme and create this masterpiece! Perfect if you are great with the knife!  No clue how to make this? I got you covered thanks to this nifty video on youtube!
WHOOPIE PIE FOOTBALLS

Or you can really go Super Bowl Theme and create this masterpiece! Perfect if you are great with the knife!
You can find the recipe HERE!!! 
Happy Super Bowl Sunday! Do you have any great super bowl ideas? Your must have every super bowl sunday? Comment below!