BEST OF 2013 ESSEX AND SO MUCH MORE!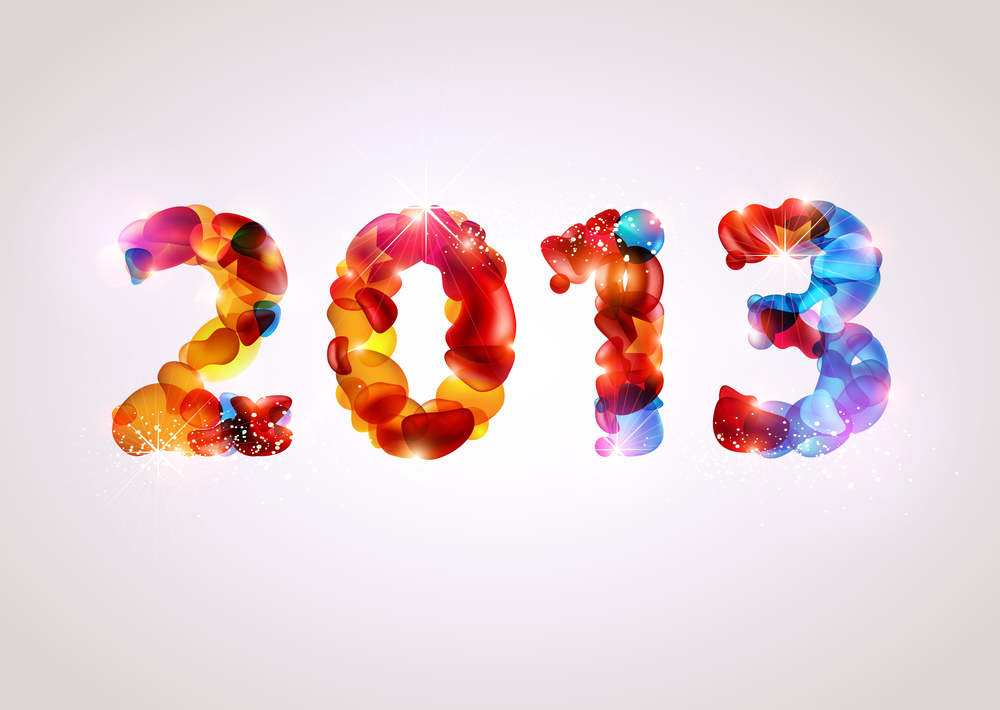 This is my all time favorite post of the year. I hope you will share with you friends, etc. Whatever I recommend – if you try it and have the worst meal ever, maybe it was just a bad day. Shit happens. A lot of this is Essex County spots since I spend most of my time there but I do have a few city, Margate and Hampton's spots. I purposely put in some weird topics because we all have different likes/dislikes so maybe there is something on here you will find useful. For example, when I posted those crock pot recipes, although nobody responded back on the post that they made it. I ran into SEVERAL people who told me they made BOTH recipes!!! So happy to hear the feedback and that is was SO well received!
Let me introduce THE BEST's of 2013 (according to lil old me)
PIZZA
SUMMIT. Interesting fact : Pizza Vita uses a Stefano Ferrara oven which was built by hand in Italy and shipped by sea. The oven is made from volcanic stones from Mount Vesuvius. This 100% wood fired oven, allows us to cook pizza in 90 seconds due to its constant 900 degree temperature. The pizza is OUT OF THIS WORLD! Try the "Fun Guy – mushrooms, truffle oil, bufala mozz- amaze!
COLORIST IN ESSEX
STEFANO at ANTONIO'S SALON & SPA
LIVINGSTON. I used to go into the city to get my hair highlighted but I finally gave it up. It wasn't because I hated going into the city, no,  it was because I found someone who was not only as good as the upscale salon I used to go to BUT I find the hardest color a colorist can make look natural is a blond, not that I am a blond, but I knew when 3 blonds recommended the same colorist, he had to be top….and he is! I can PROUDLY call Stefano the best colorist in Essex by my standards 🙂
BLOWOUT
TROY at ANTONIO'S SALON & SPA 
LIVINGSTON. Not only will you walk out with gorgeous hair, you will learn something new you didn't know before you walked in.. i.e – his dating life on Tinder, etc..Love u Troy!
HAIRCUT
CHRIS AT ANTONIO'S SALON & SPA
LIVINGSTON. I left the city and have never gone to ANYONE else! He just gets it.
WAXING
MICHELLE AT ANTONIO'S SALON & SPA
Known in town for the best eyebrow wax! Followed her from Girl from Ipanema in Summit. I LOVE HER! Don't expect to walk in and get waxed. She is always booked.
LASHES
LIVINGSTON. If you missed my review – here it is – Who knew what Lashes Could do?
ORGANIC SPRAY TANNING
LIVINGSTON. Julie is amazing! Need a tan before an event and don't want to sit in a cancer bed? Julie will make you look like you walked off the beach and not like you poured orange gatorade on yourself.
NAIL SALON
E NAIL
LIVINGSTON. Do not go here if you are not prepared to run into the world, I have another place I love but not ready to divulge, yet 🙂
MASSUESE
ENYA
MONTCLAIR. If you are looking for a fruity, soft luscious massage this is NOT the place. I guarantee whatever hurts will be gone when you leave. She is a miracle worker, plain and simple. She will tell you she isn't but she is… If I someday I step in shit and have some crazy bankroll, Enya will be the first to be employed. She is THAT GOOD! (973-985-9529)
DELI
MILLBURN (so excited they just expanded after 60 years!!) If you haven't tried the "Gossip Girl", make that your next sandwich! Grilled Chicken Breast, Fresh Mozz, Garlic Roasted Tomato, Lettuce and Balsamic Dressing on a Multi-Grain Baguette. The whole thing gets pressed in the Panini grill – delicious!
ITALIAN DELI
ROSELAND. If you haven't had their eggplant yet – run
SUSHI
KURUMA SUSHI (NYC) (The Peter Luger of Sushi, a FORTUNE but nothing but extraordinary). Sushi Yasuda (NYC)and Bohemian (NYC) are runners-up) I am still waiting to go to Sushi Nakazawa (Pauline, counting on you to hook me up here! LOL). If you are in Boston and want the best sushi maybe EVER, go to  O YA (you may need to take out a small loan before you sit down but you will leave with a handcrafted menu and a story to tell for years).   I have YET to find great sushi in NJ.  No need to get upset but I do like Sakura in Millburn.
DOWN AND DIRTY DINER
My husband and kids eat here every sunday morning. They tell me they have the best Taylor Ham, Egg and Cheese. I am taking their word for it because I don't eat ham. I am sort of a health freak so I don't frequent this place but my husband is a huge fan of DIVE's so if he says this is the one, I am passing it on!
 COFFEE
Nestled in Millburn only a few doors down from Starbucks. What sets them apart? Almond Milk Lattes and their coffee is pretty darn good! Plus they have some heavenly chocolate croissants.
ITALIAN
OSTERIA GIOTTO – Essex County
MONTCLAIR. Every year I think something else will replace it but overall still the best Italian around. Fascino in Montclair (down the street) is a close second (I would love to write CulinAriane here but it is not Italian – best American food in Montclair though. just don't go with another couple you hardy know…there are about 10 tables in the whole joint)
 BABBO – NYC (I have yet to enjoy a better Italian meal in NYC after all these years. Yes, even better than Marea and L'Artusi although critics would disagree)
STEAK
Lots of debate on this one but Roots is my favorite steak in the area. People would say Strip House  is the best and truthfully I have a hard time arguing. I love them both! But I guess if I had to pick my last meal and it was between Roots and Strip House I would go Roots. 

RESTAURANT IN NEW JERSEY
I hemmed and hawed about announcing this. Not because they do not deserve the praise but only because it's nice to have that place that is sort of sacred to you. But I wouldn't be true to who I am and what I am doing if I didn't tell you Pluckemin Inn is the best damn restaurant in all of New Jersey – HANDS DOWN. Beg to differ? Let's discuss! The bar is one of my favorite places in the winter. I spend so many Saturday nights here, I may as well move to Bedminster. It's a schlep but it is worth it.
BAR TO DINE
CHATHAM. When I don't feel like driving to Bedminster – I love the bar at Serenade. The food is amazing, the atmosphere is perfect and the staff is incredibly nice.
BAR TO PEOPLE WATCH
LIVINGSTON. I promise you cannot go here without knowing someone. Their chicken dishes and salads are yummy as well.
SHORE RESTAURANT
MARGATE. Here was my review from this summer with a funny story to add! The Fight for a Seat
HAMPTONS RESTAURANT
EAST HAMPTON. Of all the restaurants that pop up in the Hampton's every summer, Nick & Toni's is still my fave. I have NEVER had a bad meal here, EVER!
CHINESE
Unless Shun Lee is moving out to Essex County – I can't really offer much but Mr. Chu (EAST HANOVER) and Billy & Harry's (WEST ORANGE AND EAST HANOVER) seem to be the go to places. Comment below if you have a suggestion.
BAKERY
SUMMIT. There is not a bakery around that has Philly Fluff  cake like Natale's. You cannot walk in there without taking one home. It is required!
BUTCHER
SUMMIT. My review you will find here
GREEK SALAD
YaiYai's
LIVINGSTON. So many amazing things about this small little bistro. There is something to be said about FRESH, NOT REPACKAGED FOOD. Everything is prepared by was prepared by YiaYia (Greek for grandmother) or Papou (Greek for grandfather) or by their immediate family. This was my salad:
PLACE TO FIND UNUSUAL GOOD WINES
ROSELAND. Always seem to walk out of here with a bottle of wine that I never heard of at a VERY reasonable price.
OVERALL WINE STORE
SPRINGFIELD. Their selection is endless. Ask for help!
LIQUOR STORE
LIVINGSTON. The new location is almost open and it is going to be MEGA!!!! Best prices around!
OVERALL  WORKOUT
(MILLBURN & SUMMIT) After trying every workout that has ever been created except for upside down yoga, crossfit is the best overall workout (in my humble opinion)…I will be writing a whole piece on the concept of crossfit this year and I will finally be killing the rumors that crossfit causes injuries. Plus I will discuss the myth that crossfit turns women bodies into mens bodies)
(no, we don't work out in bikini's, only in Orange County!)
YOGA
Heather & Emma's Power Flow class kills it!
SPIN
Jill and Gina's Flywheel Class both rock for the more competitive type. I haven't taken all the teachers at Soul Cycle yet so something to look for in 2014!
PILATES
SHORT HILLS. NYC. I prefer more of an overall workout on the reformer instead of basic Pilates which is why I love SLT. HOWEVER if you are in Miami, YOU MUST go to Sanctuary 7 and sign up with Nicole. She is FIERCE and probably the best Pilates teacher I have EVER had!
COSTUME JEWELRY AND GIFTS UNDER $50
LIVINGSTON. I cannot begin to tell you how many compliments I get on so many pieces of jewelry I buy from Pink Jewels. I LOVE that store!
WOMEN'S SHOES
NEIMAN MARCUS for Louboutin, Chanel & Blahnik
FOOTNOTES  for the rest of the gamut!
BOUTIQUE
GITO when you are looking for something special plus they have some incredible shoes!
BUNGALOW for the hottest trends at very reasonable prices! I also seem to find some great finds at Variazioni
MEN'S STORE
580 SOUTH – reviewed this here
NORDSTROM – unless you are going into the city – Saks has the best selection if you don't feel like dealing at Barney's.
KID'S CLOTHING
Todd and Gali are the best kids shoppers around! Their store is jammed packed with goodies!! They have lines from France, England and cool lines from Cali that most people never heard of. Love this store! Amazing baby gifts!
FUR
Have you stopped in M.Blaustein lately? Their furs are to DIE FOR (is that a pun? lol) but really, they have the most beautiful furs EVER! I can't' walk in there because it is way to hard to choose!
STYLIST 
Post coming in 2014! She is absolutely amazing at what she does!!

PHOTOGRAPHER
Crazy talented and a blast to work with! Jamie captures the moments you didn't even realize took place in such a beautiful, simplistic, classy way. The hardest part is choosing which pictures!
VIDEO PRODUCTION
Simon has EVERYTHING you need to entertain your guests from photo booths to arcades to guest books to video. Simon covers the entire gamut!
PARTY RENTAL
Loved them! I used them for my husband's 41st birthday and I can't say enough about them. You should see some of the rooms they have done. Check out Jersey Street's site!
 INVITATIONS
Read my review here
AUTO REPAIR
EURO-TEC
LIVINGSTON. Seems to be the best place to have your car fixed. I know it is the ONLY place I take mine! (973) 992-2800
CAR WASH
TOTOWA. My review here
BROADWAY SHOW
AMAZING!!! I laughed and cried and laughed and cried!
BOOK
Of all the books I read this year and there were so many I can't even remember them all, only 2 stick out. Me Before You and The GoldFinch. I will be honest with you, I did not read And The Mountains Echoed which was so mixed but it was rated #1 on Goodreads so I can't comment on that one . Therefore instead of giving you the BEST book, I am giving you 2 which I am sure all of you already read anyway.
TV SHOW
HOUSE OF CARDS
Kevin Spacey stars as an American congressman who works with his equally conniving wife (Robin Wright) to exact revenge on the people who betrayed him. A must see series! I think I watched the entire season on Netflix in a week. It seriously was the best show that premiered in 2013. I am thinking True Detective with Woody Harrelson and Matthew McConaughey will be maybe as good  if not better in 2014. It premieres Jan 12th on HBO, can't wait!!

UNDERRATED MOVIE OF 2013
PRISONERS
While the subject at hand is tough to watch (abduction of a child), the movie itself is SO WELL DONE!  The acting is terrific. You are literally on the edge of your seat the entire movie. If Ebert was still here (so sad I know) he would definitely give this movie a MAJOR thumbs up!
MOVIE
I did not see Inside Llewyn Davis, Nebraska, 12 Years a Slave, Her or The Wolf of Wall Street yet so I am not at liberty to make this call but  I def will before the Oscars. From what I did see, American Hustle was my favorite but that may change after I watch all those flicks.
ACTRESS
JENNIFER LAWRENCE – hands down stole the show this year. She is without a shadow of a doubt an incredibly, talented young lady. If you never saw her first film, Winter's Bone, RENT IT NOW! It's PHENOMENAL! You will be shocked you waited this long to see it.
ACTOR
MATTHEW McCONAUGHEY
I know he won't win an award this year because he did not have a role like  Chiwetel Ejiofor (12 years a slave), DiCaprio, or Bale BUT his acting in Dallas Buyers Club was outstanding. He also was incredible in MUD and if you never saw Killer Joe from 2010 – go back and rent it! WOW! Actually maybe he will win and if so he deserves it!
NEW  MUSIC ARTIST
LORDE
Favorite song of hers is still Tennis Court. Worst video ever but amazing song.
NEW BAND
HAIM
3 Jewish sisters from LA, what else can I say! The album is pretty great.
ALBUM
Vampire Weekend –  Modern Vampires of the City
From start to finish this album has it all. A little Paul Simon, a little Violent Femmes kind of, a lot of everything. Chills, Smiles, Tears and Joy. I LOVE this album!
PLASTIC SURGEON – coming in 2014
TATTOO ARITST – coming in 2014
But if you live in Northern California JoJo is your man! He is extremely talented!
FLORIST – coming in 2014
ALTERATIONS – coming in 2014
NUTRITIONIST –  been DYING to try Foodtrainers, Lauren Slayton for years! will keep you posted! She just wrote a book "The Little Book of Thin" that may be a great kickstarter for all you peeps going on a diet Jan 2!
FEEDBACK? RECOMMENDATIONS? COMMENT BELOW!!!
HAPPY NEW YEAR TO EVERYONE!!! I WISH YOU NOTHING BUT HAPPINESS, HEALTH AND TONS OF LAUGHTER! Because after all, isn't life  better when you are laughing?
One last thing, I posted this on Facebook but for those who are not FB Fan's…this is my last idea of the year! (Actually not mine, I stole it from someone else but I am spreading it)
On Jan 1, start with an empty jar and write notes on small pieces of paper of all the great things that happen throughout the year. On Dec 31 open the jar and read all the amazing things that happened to you through the year!
Happy New Year! All good things in 2014!
xx