Birthday Parties, Birthday Gifts, Birthdays, Birthdays, Birthdays!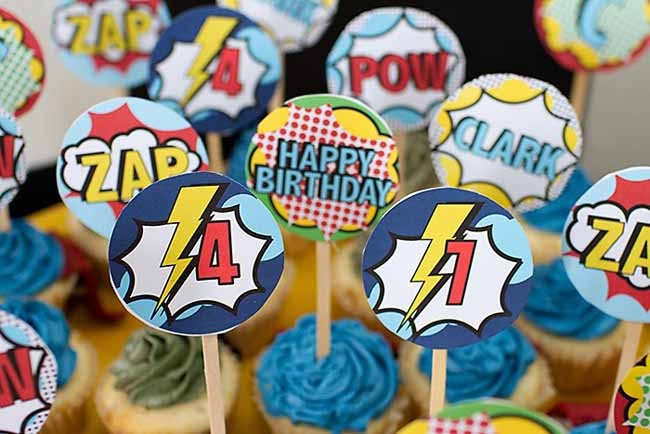 The birthday parties have started, The birthday gifts are endless. Out of ideas where to have a party? Have you turned to gift cards as the "ultimate gift"? I have lots of ideas for you!!
If you ask most kids what their favorite activity at camp was this past summer, I bet you would hear an astounding "Gaga!"
City kids are in luck!! Have your party at the Gaga Center. The Gaga Center opened last year on the upper east side by two NYC moms, Alissa Schmelkin and Marcy Singer. Their living rooms became too small for their kids' makeshift games of gaga and they realized there needed to be a place for kids to play year-round. Hence, The Gaga Center was born!!
                                                                                                                                                                                                              (Ryan Brown Photography)
                                                                                                                                                                                                    (Ryan Brown Photography)
Birthday parties are 90 minutes. The parties include 20 children, water for each child during game play, pizza and juice for $1195. Each additional child is $35.
I think one of the great things about the Gaga Center is you can rent out a private pit! Let's say your kids have teachers convention and they are off from school or your kids want to see their friends from sleep away camp over the winter, this is the PERFECT place to do it. You can rent the pit for $300/hour for 10 players age 5 and up. Each additional kid is $30. They also launched a conference offering this fall. They created a personalized link for moms to send out to their child's entire class or grade and everyone signs up directly through that link. So easy! Sessions are $35 per child for one hour of gaga or $45 for an hour and a half of gaga and pizza lunch. It's a perfect way to spend those random days off. Kids have a blast when they gather with all their classmates! You can contact them for more info!
NJ/Westchester/Long Island/Florida/Chicago/CA/PA peeps – somebody should think about opening this out in the 'burbs!!!
The Gaga Center, 230 East 93rd Street (between 2nd and 3rd ave), NY, NY 10128. 212.920.7884
Kids love to jump!! How about an indoor Trampoline Arena? I actually would like to do this myself!
Check this out:
Sky Zone has a ton of locations. The closest one to the 973 area code is in Pine Brook, NJ but their grand opening will be sometime in February.  I would seriously make the drive from Livingston to have my son's birthday party here..super fun! I can't wait for them to open! You can follow them on Facebook to get updated info.
Here are some of the party details:
Sky Zone, 60 Chapin Road, Pine Brook, NJ 07058. 973.396.4001
Tired of giving gift cards?? Want some ideas?
Personalized Sticker Books. You can pick your own design and have them custom made for the birthday child:
$28, Bee Bee Designs.
Science experiment lover? Love this from Learning Express!! Kit starts at $29.99.  Some favorite Snap Circuit experiments include radios, doorbells, flashlights and alarms.
Soccer lover?
This complete soccer set features a goal with glowing edges, and a red light up soccer ball. Kids can play day or night. Great gift to split with a friend! $49.99 at Learning Express. 
Most kids love sunglasses. Crocs came out with these super cute glasses that you can add and change the Jibbitz on the sides:
They are $9.99 and you can add a bunch of interchangeable Jibbitz to sweeten up the gift! Available online at Crocs!
I love this Color Changing Clock Radio. Select a color to match your mood or watch a spectrum of colors continuously change. When you wake, iPod will be charged and ready to go. $49.99 at FAO Schwarz. This is another awesome gift to split with a friend. This is definitely a gift I am giving my kids for Hanukkah this year!
The radio version for $29.99 is another winner at FAO. It also is available in pink.
Fashion Designer in the house?
$29.99 at Toys R US . Your child can project, trace and draw a unique fashion outfit of their choice onto a model. Then color, add embellishments or use the pattern slides to create any inspired look. They can create unlimited fashion combinations. The kit includes projector, 6 viewing wheels, 2 slide holders, sheet of colored transparent slides, 10 colored pencils, croquis (sketch)pad and design instructions. 
After all the positive reviews I read about this toy, I figured I should add it to the mix. Bring zip lining to your backyard! Although it is $99.99, it is a gift that will last a very long time. Maybe this is a great gift from a grandparent, relative or a bunch of friends? Available at Toys R US or Amazon. 
Have I helped? Hope so! Maybe you can share a gift, a fun new party place or any other birthday ideas you may have! I would love to hear!! Comment below…